Asus Transformer Prime surprising first owners with encrypted bootloader
3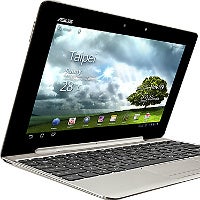 The
Asus Transformer Prime
is probably among the hottest selling Android tablets right now as it's out of stock in many places like Amazon, but the first customers to get it have already noticed
problems with the GPS
, and now more people are discovering that the bootloader on the Transformer Prime is encrypted. There's a 128-bit encryption key stopping you from flashing your favorite Android custom ROM and that has angered the community.
Previously,
HTC
used to deliver its phones with encrypted bootloaders - a decision the company was forced to quickly abandon after the community outrage that followed. Now, Asus might also need to reconsider its decision as the outcry on XDA Developers is loud.
The tablet sells for $499 on retailers like Best Buy and is the first one to arrive with a quad-core Tegra 3 chip. There's a $149 keyboard for the Prime which nearly doubles its battery life and comes with a trackpad for a notebook-like experience.