Asus announces pricing and launch date for quad-core Asus Transformer Pad TF300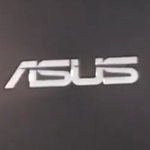 introducing the Asus Transformer Pad TF300 at Barcelona
this past February at MWC 2012, we recently let you know that
some sites were calling for an April 22nd launch of the tablet
. Asus has just officially announced the launch date and let's just say that the prior speculation was real close. The quad-core Tegra 3 powered tablet with Android 4.0.3 installed will be
available online starting April 23rd
. Assuming that enough inventory remains, the tablet will then be available at brick and mortar stores exactly one week later. Initially, the tablet will be offered in royal blue, but other colors such as torch red and iceberg white will become available in June.
So how much will the latest Asus tablet cost you? The 16GB version will have a $379 price tag while the 32GB model will run you $20 more at $399. And what would a Asus Transformer tablet be without the optional docking station? For the Asus Transformer Price TF300,
the docking station has a price tag reading $149
and is not backward compatible with older Transformer models.
source: Asus via
AndroidCentral