Apple's stock target bumped up on hopes of "new products"
34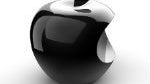 Apple's stock has taken a bit of a beating recently, and even a positive quarterly earnings call couldn't stop the trouble. Apple's stock was ridiculously overvalued for a while there (
$700
? come on now), and
took a hit
, but it has been
making gains
again, up 12% since it hit its low point last month. Now, Barclay's is raising its 12-month price target on Apple's stock on the expectation of "new products" this fall.
The price projections for Apple stock have been consistently on the decline since last September; but today, Barclays' Ben Reitzes finally has some optimism about Apple's stock. Reitzes has raised Apple's target price to $525 from the $465 valuation he set three weeks ago. Reitzes says the valuation has changed for a few reasons - the firm is optimistic about Apple's gross margins in the short term, it underestimated the value of Apple's
recent buyback
, and most interestingly:
We believe Apple is about to
change the narrative
and get investors, analysts, customers and the media finally talking about new products again -- starting with a software/services/Mac event on June 10th and a likely iPhone/iPad event in September.
It would certainly be interesting if Apple really does "change the narrative", but it seems like Apple has to have something secret on the way if that is going to happen. An
iOS redesign
is long overdue, and an iWatch may be interesting, but neither really leads to a new narrative. It will be interesting to see if Apple can come through on these expectations. The company has a history of being able to create buzz and excitement, but we haven't seen that since the unveiling of the original iPad, which was a full three years ago.