Depite stock fall, Apple is slowly regaining public confidence
74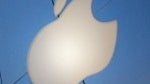 MarketPsychData is a company that tracks hundreds of online sources like newspaper articles, blogs and tweets, to get a perspective of the public's emotional feeling toward 6,000 companies. With the data posted on a stock chart, professional traders use the information to make technically based buy and sell decisions. Based on the information collected by the firm, despite the recent collapse in its stock price, there seems to be as little
more public confidence
in Apple.
Apple shares have dropped sharply from the September 21st high of $705 (which not coincidentally was the date that the
Apple iPhone 5
launched) to Friday's close at $390.53. Meanwhile, as optimism in the company slowly moves higher, the chart reveals that
trust
has really come off the bottom showing that the public is beginning to feel better about the Cupertino based company.
Could it be that
rumors of an Apple smartwatch
, dubbed the
iWatch
by the media, are making it seem as though Apple has its innovation mojo back? Or perhaps the rumored expansion of the Apple iPhone range to
low priced models
and
different screen sizes
is bringing a warm and fuzzy glow inside people once again.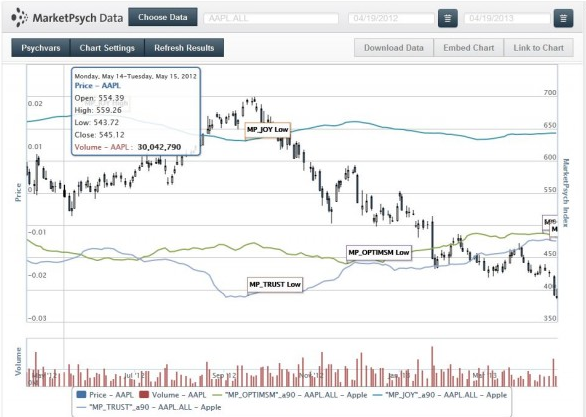 While Apple's stock falls, the public is beginning to feel more optimistic and confident in the company
Recommended Stories