Apple's CEO says company is 'cooking' up new stuff to reverse stock drop
68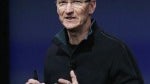 Apple CEO Tim Cook has apparently been listening to fans, critics, analysts and investors who have criticized the company for its recent
lack of innovation
, which is being blamed as the reason behind the recent drop in Apple's stock price. At the annual stockholder's meeting, Cook told those assembled that Apple is working on "
great stuff
" that could reverse its recent stock price decline.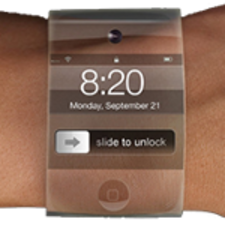 Is the Apple iWatch on the way?
Recently, there has been some speculation that Apple is working on a smartwatch that has been dubbed the iWatch by the media. Supposedly, there are
100 engineers in Cupertino working feverishly on such a product
which would have multi-touch support. Features are said to include the ability to respond to text messages, list phone calls, rearrange playlists and
a recent patent application revealed how the device could be used to read a map with the flick of the wrist
.
Apple's shares reached an
all-time peak
on September 21st at $705, the day that the company launched the
Apple iPhone 5
. Since then, Apple investors have complained about the company focusing on updating the Apple iPhone and iPad and not launching new products. There has been no earth-shattering new product since the death of co-founder Steve Jobs. Apple closed Wednesday at $444.57.
source:
KTVU