'Goodbye, Circus': Apple adding engineers on the iOS 7 team to 'flatten' and 'de-glitz' for WWDC
15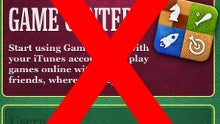 As if to confirm that the
iOS 7 team is working hard to get rid of ancient references in Apple's mobile interface
, flatten and
minimalize the looks to fit it in with the design language
, now another report surfaced that Apple is borrowing engineers from the OS X team to crack down on prep work for the
WWDC
announcement of iOS 7.
The sources also mentioned that this has happened for the first time since Apple doubled down on the original iPhone release by taking people out of the OS X 10.9 team: "
Yes, yes — it's essentially a repeat of the iPhone/Leopard scenario. Not as much of a fire drill, though. It will ship on time.
"
With Sir Jony Ive now in charge of a holistic hardware/software approach, he apparently wants to match Apple's award-winning gadget design to the aging iOS interface, and rightfully so, as that's been the main criticism to the iPhone franchise lately. The exact words used to describe the new iOS 7 look are "flat" and "de-glitzed", removing the last traces of Scott Forstall's skeuomorphic design: ""
Put it this way. You know Game Center's green felt craps table? Well, goodbye, Circus Circus.
"
A cleaner minimalistic look is what can be expected from Jony Ive, but we are more curious about any new functionalities Apple plans to intro with iOS 7, to regain the ground it lost against innovation in the current Android, WP 8 and BB10 interfaces, and in the same time keep the simplicity and ease of use Steve Jobs wanted kept at all costs.