Apple looks to add major newspapers to the magazine subscription service tipped for 2019
1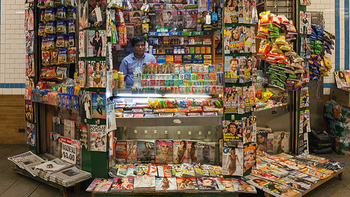 We know that Apple is looking to expand its services revenue from the $30 billion it rang up last year, to $50 billion by 2021. One way it plans on doing this is by offering an online magazine subscription service. You might remember that back in March,
Apple purchased Texture
, known as "the Netflix of magazine publishing." Subscribers to Texture pay $9.99 a month for unlimited access to a library of approximately 200 magazines.
The month after, there was talk that Apple was planning on
combining Texture into a new service that would sell content to subscribers
using the same all-you-can-read monthly pricing. The new service is rumored to start sometime next year. And it just might offer content from major daily newspapers like the
New York Times
, the
Wall Street Journal
and the
Washington Post
. All three reportedly spoke to Apple earlier this summer about their participation in Apple's new venture.
But an executive who is knowledgeable about these discussions pours cold water on the idea. He says that subscriptions directly between a content provider and a subscriber, similar to how the
Wall Street Journal
and
New York Times
sell their services online, is the preferred method for these publications as opposed to content bundling. Especially since these papers sell monthly subscriptions for $15 (NY Times) and $37 (WSJ). Additionally, they might fear having to deal with demands from Apple.
On the other hand, Apple has a far-reaching platform of iPhone users, more than
1.3
billion at last count, and with senior executives like SVP of Internet Software and Services Eddy Cue involved in the talks, anything could happen. Regardless of whether Apple does gets these newspapers to sign on the dotted line, it does appear that Apple will be looking to combine Texture with Apple News to offer consumers a wide breadth of magazines and newspapers at a low monthly price.