Report: Apple plans to combine Apple News and Texture to sell monthly subscriptions
3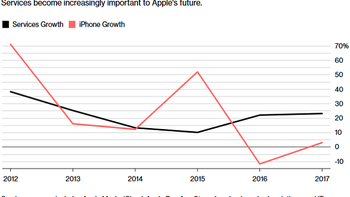 Back in March,
Apple bought Texture
. The latter is widely known as the "Netflix of magazine publishing" since it allows subscribers to choose among 200 magazines to read for $9.99 a month. A fresh report published today says that Apple is going to take Texture, and absorb it into a revised Apple News to create a premium subscription service. Apple will reportedly launch this sometime within the next year, using some of Texture's technology and remaining employees (Apple canned 20 of them after the acquisition).
With smartphone sales suffering a small decline in shipments last year, the first time that has happened, Apple is looking to expand its services revenue. According to those familiar with Apple's plans, a new and improved Apple News app will be offered and a percentage of the subscription revenue will be given to magazine publishers who are part of the service. Apple has said that it is targeting annual service revenue of $50 billion by 2021. During its last fiscal year, the company generated $30 billion for the division's top line, up 23% for fiscal 2017.
Apple's defunct Newsstand app and its current Apple News app both offer(ed) magazines and newspapers, but users had to sign up and subscribe to the publications they wanted individually. Today's report states that similar to Texture, the revised Apple News will charge one monthly price that will allow subscribers to read any of the magazines and newspapers available for perusal. There is speculation that Apple will keep Texture's $9.99/month pricing for the revised Apple News subscription service.
source:
Bloomberg