Samsung v. Apple patent infringement trial to resume next month
25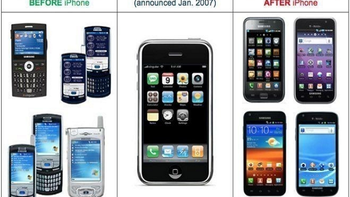 The patent infringement case that never ends will continue on May 14th when Samsung v. Apple is heard in U.S. District Court for the Northern District of California.
Samsung originally was hit with a $1 billion+ judgment in 2012
, and over the years that amount has been reduced to $548 million. Samsung continued to battle in court, taking it all the way to the Supreme Court back in 2015. The Korean tech giant argued that patent infringement damages shouldn't be based on the total sales of a complete device, but only on the portion of those sales that can be attributed to the infringed part.
The Supreme Court agreed with Samsung and remanded the case back to district court. In her order, which followed the Supreme Court ruling, Judge Lucy Koh said that it will be up to Apple to get the court to agree that
an "article of manufacture" is a complete phone, and not just a component
. Judge Koh also put the onus on Apple to determine the sales of this "article." If Apple can get the court to agree that an "article of manufacture" is a complete phone, it stands to collect a larger monetary award than it would using Samsung's definition.
Judge Koh has previously said that the jury in the original trial was prejudiced against Samsung because they did not hear the proper jury instructions. As a result, they did not know that an "article of manufacture" could be anything but a complete phone.
A report published today indicated that top executives from both companies will not testify in person during the trial, although Apple design chief Jony Ive and marketing head Phil Schiller could have their depositions read into the transcript.
source:
CNET