Apple and Samsung to square off in court again to determine damages owed to Apple
42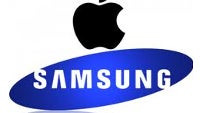 If you were a
PhoneArena
reader back in 2012, seeing the name of Judge Lucy Koh in this story should bring back memories of that epic Samsung v. Apple patent infringement suit. On Sunday, Judge Koh signed an order that requires Samsung and Apple to square off in district court to determine how much Samsung owes its rival for infringing on a trio of patents. This comes after a Supreme Court ruling last year changed the way damages are computed in a patent infringement suit.
In the past, a monetary award in a patent infringement case was computed by looking at the profits earned by the defendant when it sold an entire device that included the infringed part. In this case, the court determined that based on that formula, Samsung owed Apple the $339 million it paid to the company last year. However, the Supreme Court now says that damages can only be determined by looking at the part of the device that was infringed on by the defendant, which in this case is Samsung.
Since the Supreme Court didn't explain how damages should be computed under this ruling, an appeals court sent the case back to district court for the Northern District of California. The appeals court gave Samsung what it wanted by remanding the case back to lower court. For its part, Apple wanted the previous ruling to be upheld since it claims that Samsung never argued that an "article of manufacture" was anything other than an entire phone.
In her order, Judge Koh said that it will be up to Apple to persuade the court about what an "article of manufacture" is, and must also prove the total amount of sales of this article which will determine the size of the award that Apple will receive. Koh also added that there are four factors that determine what item has been infringed. These factors include:
"The scope of the design claimed in the plaintiff's patent, including the drawing and written description;
The relative prominence of the design within the product as a whole;
Whether the design is conceptually distinct from the product as a whole; and
The physical relationship between the patented design and the rest of the product, including whether the design pertains to a component that a user or seller can physically separate from the product as a whole, and whether the design is embodied in a component that is manufactured separately from the rest of the product, or if the component can be sold separately."
In her written order, Koh says that the jury was prejudiced against Samsung in the previous trial because they did not hear the proper jury instructions; as a result, the jury didn't know whether an "article of manufacture" could be anything else but the entire phone.
Both sides will file a proposed schedule of dates for the trial by this Wednesday.

source: CNET