Apple to officially announce Apple Pay for the U.K. at WWDC on Monday?
32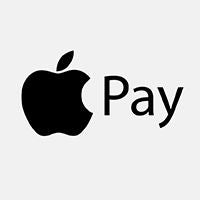 On Monday, WWDC 2015 kicks off at Moscone Center in San Francisco. While we expect to hear about
Apple's new streaming music service, iOS 9 and perhaps the 12.9-inch Apple iPad Pro
, a report published today says that there will be an announcement regarding Apple Pay made on Monday. Apple will reportedly reveal that its mobile payment system will be coming to the U.K. this summer.
Late last year, we told you that Apple was in talks with U.K. banks and was
hoping to unleash the service in the region early in the first half of 2015
. Today's report says that while an official announcement will be made at WWDC, the service won't debut until August. In the past, other players in the U.K. mobile industry have tried to gain traction for a mobile payment service in the U.K., but have failed.
With more than 40% of the smartphone market in the region, Apple has the ability to succeed where others haven't. Transport for London started accepting Apple Pay in October from American tourists traveling from London. And at least one of the major global charge cards is eager for Apple Pay to launch in the U.K. Master Card senior executive Mike Cowan says that the company is ready to support Apple Pay in the U.K.
Besides the U.K.,
Apple has been negotiating with banks in China, although those talks have been tough
with Chinese banks upset with the tech titan for asking for .15% of the 2% that credit card companies get paid from the merchants who accept their cards. Also, Canada is expected to be one of the next countries to launch the service.
Thanks for the tip!
source:
TheTelegraph