Apple Pay to launch in the U.K. early in the first half of next year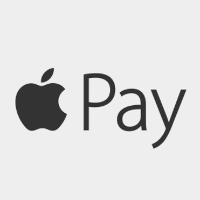 Apple's mobile payment system could be on the move to the U.K. for a launch in the first half of next year. The tech titan is said to be in talks with U.K. financial companies, although at least one of the banks has been balking over the terms of a potential deal discussed by Apple. This unnamed bank is apparently not happy with the amount of information about its customers that Apple wants to collect.
While some financial institutions fear Apple's encroachment on their turf, they also understand that Apple Pay is off to a great start in the U.S. In the states, Apple Pay accounted for 1% of mobile payments in November, the first full month that the service has been available. But that might not be telling the whole story. Despite its limitations at the moment, being available only on Apple's two newest handsets, Apple Pay accounted for 50% of all mobile payments done at McDonald's last month.
With Apple Pay, an
Apple iPhone 6
or
Apple iPhone 6 Plus
user can pay for a transaction by selecting the card he wants to use, and then positioning his handset within an inch of the POS terminal, while placing his finger on the Touch ID button (without pressing it). The fingerprint scanner will confirm the user's identity.
Apple plans on expanding Apple Pay throughout the globe. A recent job posting made by the tech titan listed an opening for the mobile service that called it "
a new and exciting area in Apple that is set to expand across Europe, Middle East, India and Africa
."
source:
TheTelegraph
via
BGR