iOS 9 rumors, features, release date, and what else to expect at WWDC 2015
27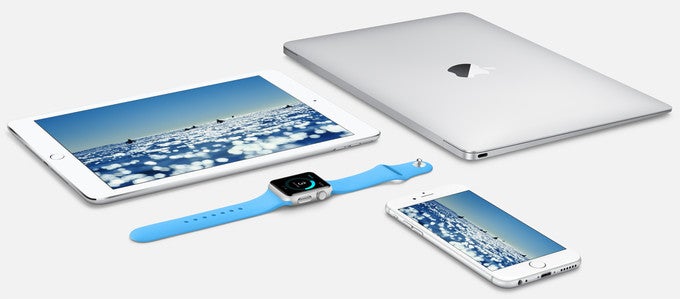 Monday mornings aren't known for being a particularly exciting time of the week, but that on June 8 will surely be one great exception. That's when Apple is expected to deliver a cannonade of major announcements while kicking off its annual developer conference, WWDC. As usual, the event is shrouded in mystery. We know that big news are going to come, but we're not entirely sure what's going to be shown off on stage. Still, there's a prediction or two we can make, looking at all the leaks and rumors circulating the interwebs.
iOS 9 – The epicenter of change
Yes, Apple is expected to use WWDC's stage to announce a new major version of iOS – the ninth to date. As much as we wish we could show you a glimpse of it, however, we can't. Apple is keeping its work under tight wraps, and we doubt that we'll get any leaks exposing iOS 9 prior to its public introduction. But that's okay. Who likes spoiled surprises, anyway?
While nobody knows what iOS 9 is going to look like, major visual changes aren't expected. Chances are that the UI of the system will remain mostly the same in terms of appearance. Minor tweaks are likely coming, on the other hand. Among them is believed to be a change in the default system typeface. Neue Helvetica – used in both iOS and OS X – could end up being replaced by San Francisco, which currently in use on the Apple Watch. The latter font is specifically designed to be better-suited for smaller displays, and text displayed in it should be easier to read.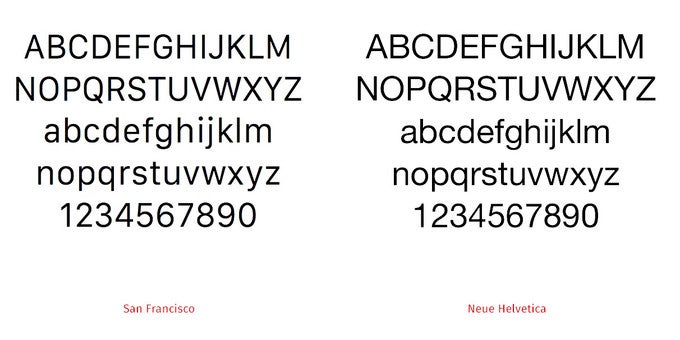 Split screen functionality and multi-user support coming to iOS?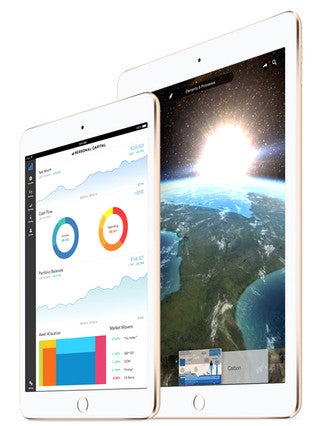 According to rumors, Apple is about to take iOS' multitasking capabilities to the next level. Running apps side by side may be possible in iOS 9, which would give users the ability to, let's say, watch a video while using their favorite IM client. Without a doubt, this would be a pretty neat feature, albeit not a totally new one – it has actually been around for a while, found on Android UIs by Samsung and LG, as well as on Windows-based tablets. It is one of those features you don't really need often, but when you do, it feels nice having it at your fingertips.
Another key addition to iOS could be support for multiple user accounts on the same device, akin to what we have on today's computer platforms. This should allow one iOS device to be shared by several people, with the files and settings for each user stored separately.
We must make it clear that even if the rumored split-screen functionality and multi-user support do land with iOS 9, they might not be made available on each and every iOS device. Side-by-side multitasking, for example, makes a lot of sense having on a tablet, but could be inconvenient to use on a phone's display. Besides, older hardware might be left out as it might not be powerful enough to smoothly handle two apps simultaneously. And multi-user support could come to iPads only as they, unlike iPhones, are much more suitable for sharing between two or more people.
Proactive – the right information, right when you need it
Proactive, according to rumors, is the codename for an internal project that Apple has been working on for a while. We may see it materialize in iOS 9 as an evolution of Spotlight – the quick and easy-to-use search tool in iOS – and an alternative to Google Now, which is Android's predictive provider of information. In other words, iOS' searching capabilities could be significantly broadened with the new release. Proactive is said to be capable of providing information relevant to the user's agenda. For example, when there's an upcoming appointment in the user's calendar, driving directions to the location might pop up a few hours prior to the event. Spotlight, in the meantime, could grow smarter by taking into account the user's recent searches and preferences, as well as the time of the day. Searching for places to eat in the evening should intelligently display dinner recommendations of cuisine the user's into.
As for our good ol' pal Siri, she's not going anywhere. She's projected to get smarter than ever with iOS 9 thanks to a new API that will allow her to interact with third-party apps. In other words, Siri might gain the ability to launch a specific application, which she finds relevant to a particular query. However, this fancy API might not be ready to launch alongside iOS 9, according to the rumor's source.
Apple Maps – more ways to get around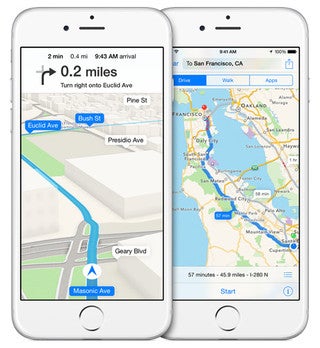 First, the good news: public transportation data is finally getting baked into Apple Maps with iOS 9's arrival. This should allow one to get proper, accurate directions when getting to their destination by bus or train. However, there's bad news as well. It is said that Apple Maps will provide public transportation data in just six major cities, namely New York, San Francisco, Toronto, London, Paris, and Berlin. In comparison, Nokia's HERE maps delivers public transit maps and directions in over 900 cities. Still, it's better than nothing.
Speaking of Apple Maps, the service could get augmented reality features in iOS 9, designed to aid users in discovering local listings. What the feature might look like isn't clear, but we're imagining it might be inspired by Nokia's City Lens. The latter uses the device's camera to project ratings and relevant information on whatever place of interest the camera is pointed at. Keep in mind that the rumored AR goodies might not be ready in time for iOS 9, according to insiders.
Performance improvements, iOS 9 for legacy devices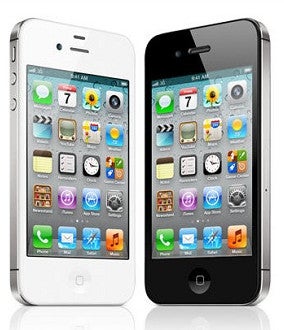 iOS 9 won't be a proper update if it doesn't improve the system's overall performance and responsiveness. Numerous bugs are also to be obliterated. No more crashes when receiving texts with funky characters in them.
But most interestingly, Apple could try to bring an iOS 9 update to as many devices as possible, even though it is already terrific at supporting its legacy hardware. A so-called core version of the OS is said to be in development for iPhones and iPads powered by the 4-year-old Apple A5 chip. This will be limited in terms of features compared to a full-blown iOS 9 release, but anything that runs fine on older iDevices will be enabled. iOS devices featuring the Apple A5 SoC include the 7.9-inch iPad mini tablet, as well as the discontinued iPhone 4S.
Apple Music – a new streaming service incoming?
Ever since it acquired Beats for $3 billion, Apple has been expected to launch its own streaming music service. Well, the time for this to happen might have arrived. Apple Music, as the service is likely to be called, is predicted to be subscription-based and priced to compete with rivals like Spotify and Google's Play Music. That is, we're expecting it to cost about $10 per month. Also, we're hearing that Apple Music will not be available in free, limited, ad-supported form like Spotify. Instead, users who want to give it a try without pulling out a credit card will have access to a limited selection of songs. In the meantime, the free iTunes Radio service will not be discontinued. Rather, it could get even better, with real DJs hosting entire sets.
iPad on steroids – new, 13-inch tablet to be unveiled?
Rumors about a larger iPad model have been circulating for about a year. Referred to as the iPad Pro or iPad Plus, the elusive device has been described as a larger, 13-inch slate with superior hardware and a higher-resolution display compared to what the current iPad lineup has to offer. And now could be the right time for it to debut. This iPad Pro/Plus will be the perfect device to show off iOS 9's split screen and multi-user capabilities. The rumored stylus support could make it suitable for use in enterprises or as an artistic tool. The two pairs of stereo speakers could make it a great entertainment device.
Click here
to read our complete coverage on what the rumored 13-inch iPad could turn out to be.
Apple Watch – expanding the app ecosystem
Apple will surely dedicate a healthy portion of its keynote time to its wearable, the Apple Watch. In addition to how well it has been selling compared to rivals, we're also likely to hear Apple saying a word or two about developing apps for the fancy gadget. Apple is expected to announce a set of tools necessary for devs to build native Watch software. And that's a big deal. As of now, third party apps run on the paired iPhone and communicate with the Apple Watch, which could cause a not-so-smooth user experience. Apps that run natively on the Apple Watch, however, should perform noticeably better, without delays.
iOS 9 release date – when is it going to launch?
While iOS 9 will be thoroughly shown off at WWDC, it isn't going to launch right after the conference. There's still plenty of coding and polishing to be done, and Apple is going to need a few more months to take care of it. Therefore, the release of iOS 9 is likely to occur in the year's late third quarter, presumably in time for the release of the next generation of iPhones. Until then, however, developers will have early builds to play with – Beta versions of iOS 9 meant for testing the compatibility of apps prior to the OS' official release. While anyone with a developer account will be given access to the iOS 9 preview and will have the chance to install it on their iPhone or iPad, the builds aren't likely to be stable enough for daily use.
And that's all so far, folks! We will be shown the complete picture on June 8, when WWDC begins at 10:00AM Pacific time. For those not attending, Apple will be live-streaming the event, and you can rest assured that we'll be keeping a close eye on it.
UPDATE:
Below are included screenshots allegedly depicting the changes coming with iOS 9, courtesy of
9to5Mac
.