Apple to discontinue iPhone 5 as soon as it launches iPhone 5S?
63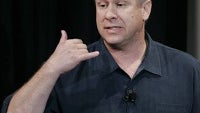 Apple might have a groundbreaking
change coming in its iPhone sales model
. Instead of just cutting the price of the last year's model, this time it might altogether
discontinue the iPhone 5 as soon as it starts selling the new iPhone 5S
, according to Chinese CTech. The rumor finds plenty of logical reason in the latest Apple financial results where older iPhone models ate into sales of the latest iPhone 5 and this reduced the company's profit margins.
The tactic would not only
allow Apple to sell more of its iPhone 5S
, but also of the new plastic iPhone Lite, also referred to as the 'affordable iPhone'.
Right now, all this is merely a speculation that may or may not happen. Against it goes the notion of
Apple being a well-oiled machine
that functions good, yielding solid billion dollar profits each quarter, even in the last one with its disappointing results in iPad sales and in the Chinese market.
What's your take on this, how likely is this rumor to come true?