Apple iPhone 5c Review
99+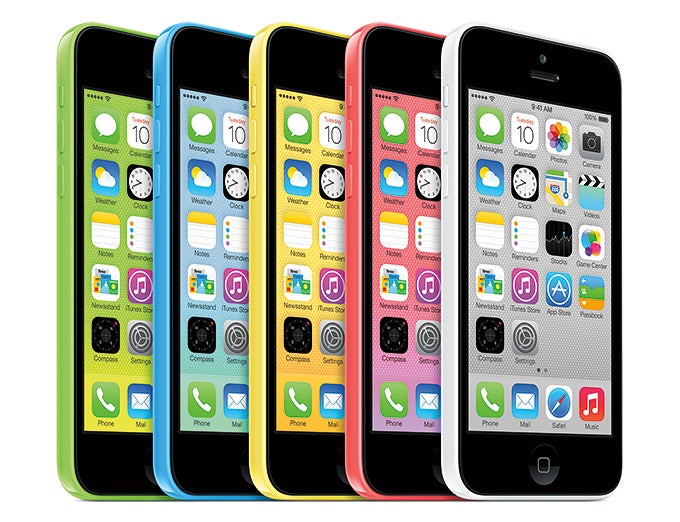 Introduction
Normally, the introduction of a new iPhone means that the old model will be getting a price cut that would validate it as a mid-range smartphone – a strategy we've been seeing Apple using the last couple of years with its iPhones. This time around, however, they're doing something different by announcing not one, but two NEW iPhone models. We all know about the flagship one, you know, the
iPhone 5s
and its lovely new goodies, but there's also the alternative option in the
iPhone 5c
.
Who knows what the "c" really stands for. Regardless of that, the entire handset is a departure from the usual norm we're accustomed to seeing from Apple. Essentially, the iPhone 5c replaces the
iPhone 5
on Apple's lineup as the new mid-range model. And even though it's sporting pretty much the same hardware as the previous generation flagship model, the casing is actually quite different – so much so that some people view the "c" to stand for cheap. Yes, it's sporting a cheaper price point at $99.99 on-contract. And yes, it's sporting a colorful polycarbonate casing as opposed to the aluminum one used by the iPhone 5. However, does it seemingly translate to a "cheap" smartphone? We're not quick to place judgment, but it'll be interesting to see how the iPhone 5c can shake up the mid-range segment.
The package contains:
Lightning cable
Wall charger
Apple sticker decals
SIM Removal Tool
Get Started Guide
Design
Don't be fooled for a moment folks by the iPhone 5c's decision to flaunt a plastic body, as opposed to something more premium. Call it a robotic response, but most people would agree that plastic is a cheaper material than something like metal or glass – so the assertions of it being cheap are somewhat ingrained into the minds of people from the very beginning. However, that's far from the case here with the iPhone 5c, seeing that Apple does a fabulous job of making plastic look cool!
First and foremost, it's actually a glossy polycarbonate material, which is the sturdy variety that makes other flagship smartphones using plastic bodies look cheap in comparison. Sure, it has a slick feel, and depending on the angle, smudges and fingerprints become somewhat apparent, but despite that, they're masked pretty well by the palette of colors that the smartphone is available in. In fact, the color variety with the iPhone 5c is what makes it so darn alluring – it's actually a refreshing sight, since we've been yearning for more color options with the iPhone in general.
Secondly, the plastic body still retains the iPhone's solid construction – so there are no worries about its build quality. Visually, the iconic design of the iPhone is intact, so it's distinctively something from Apple's stable. Better yet, the in-the-hand feel of the handset is considerably more pleasing too, seeing that its rounded edges offer a more comfortable grip than the iPhone 5's chamfred beveled edges. Plastic has always gotten this connotation of being cheap, but frankly, Apple's take it pretty unique. We wouldn't say it's more appealing that Nokia's line of plastic constructed Lumia smartphones, but it's nevertheless an alluring thing that catches our attention with its compact feel and color variety.
In part of its iconic design, the recessed home button is positioned in its customary location below its display. Something we come to expect, it's obviously springy with its response. Meanwhile, on the opposite side, we spot its earpiece, light & proximity sensors, and an updated 1.2-megapixel front-facing camera.
Sticking firmly to the design aesthetics of iPhones before it, all of the ports and buttons are found in their usual locations. Around the sides, we have the dedicated power button, nanoSIM slot, silent switch, separated volume controls, 3.5mm headset jack, microphone, Lightning docking port, and speaker grill. Interestingly enough, the power button and volume controls sport the same colors as the casing – giving it a very uniform look. However, the front panel is doused in that usual piano black color, to give the handset a pleasant contrasting look.
Flipping it to the rear, it's packing along the same camera that's packaged into the iPhone 5 – an 8-megapixel iSight camera that features an LED flash, backside illuminated sensor, f2.4 aperture lens, and 1080p video recording. Considering it's a closed design and all, there's no storage expandability with it – something we've come to expect, so it's not something we're shocked to realize.
Display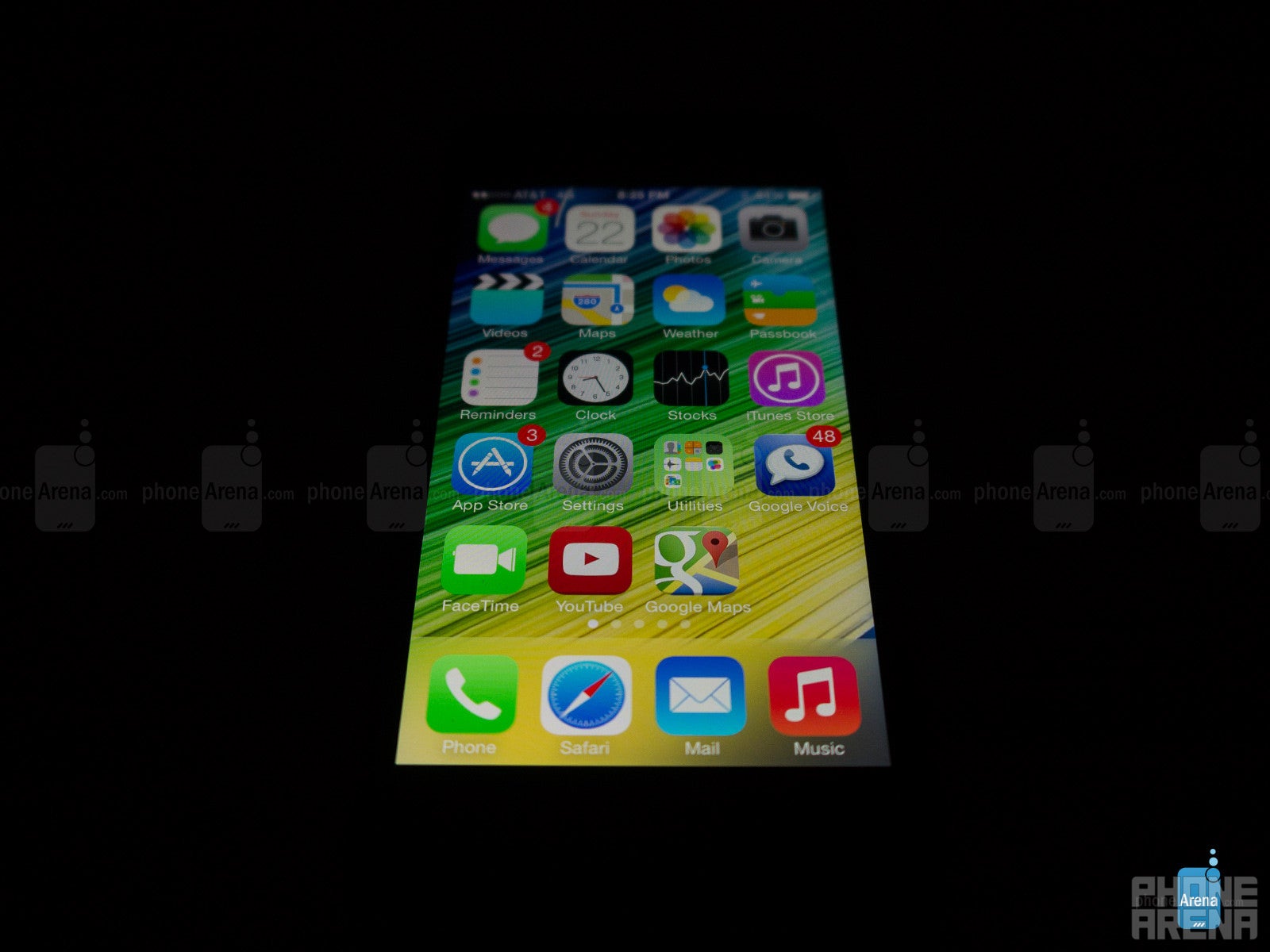 There's no compromise with the screen on the iPhone 5c, since it's the same one that's featured on the iPhone 5 and 5s. Specifically, it's a 4-inch Retina Display with a resolution of 640 x 1136 pixels – giving it a respectable pixel density of 326 ppi. It's not the most detailed screen out there, but it's still effective enough to display miniscule sized text in the web browser from a zoomed out view.
Other notable elements that stand out include its very accurate color reproduction, wide viewing angles, and outstanding outdoor visibility. Comparing it to the screens of the iPhone 5 and 5s, there's barely anything different between them, which bodes well for this mid-range smartphone. Overall, it's far from being an imposing thing, but nevertheless a pleasant display that highlights the smartphone's new design.
Apple iPhone 5c 360-Degrees View:
Recommended Stories