Apple prepares to give away $10,000 gift card for the 25 billionth App Store download
18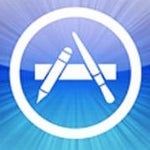 To commemorate the upcoming
25 billionth download
from the App Store, Apple is offering to give a $10,000 App Store gift card to either the person who is responsible for the 25 billionth app download or the person who manages to send in the official entry form after the 24,999,999,999 app has been downloaded, but before the magic 25th billion has been selected. That seems like a tall order, but you can send in up to 25 entries a day. To send in the entry form, visit the sourcelink. Don't go by the counter on Apple's web site as that is for "
illustrative purposes only
".
The winner of the contest will receive a $10,000 App Store gift card which can be spent only in the
App Store
, at
iTunes
or the
iBook store
in the country where the winner is located. So if you were dreaming of winning and using the prize to buy a variety of Apple iPhones and Apple iPads, forget it. What the winner will have is an incredible selection of apps, books, music and video on his or her Apple mobile device.
To show you how fast the App Store has been growing, during December Apple said that the store
had reached 18 billion downloads
. In the begining of last year, the App Store
celebrated its 10 billionth download
while in September 2008, just two months after the store had launched, Apple
counted 100 million downloads
. It certainly has been quite a ride.
source:
Apple
via
Engadget