Apple iPhone continues to be the smartphone of choice for enterprise users
46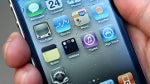 A new survey released this week by Intermedia found that of all the ActiveSync-based smartphones in the enterprise, the leader with 61% of the market is the Apple iPhone. With 17% of the enterprise market, the Android OS is next followed by a conglomeration of Windows Phone 7, Symbian and webOS. All of those are lumped together into a category labels as "other" which controls 22% of the market.
As recently as last month, the Apple iPhone had 64% of new ActiveSync activations while Android devices started picking up momentum with a 33% share.
The tablet market is even more concentrated with the Apple iPad holding a 99.8% share of enterprise users among tablets with ActiveSync functionality. Intermedia said it has seen a huge jump in iPad usage for enterprise in March and April.
Apple's mobile products continue to gain acceptance in the boardroom. During its
last earnings call
, the Cupertino based firm said that 88% of the Fortune 500 (that is 440 companies) are testing or using the iPhone while 75% are using the iPad. Apple COO Tim Cook has said that as more companies start making iOS devices available to its employees to use, they start buying Macs for the corporation.
source:
Intermedia
,
AppleInsider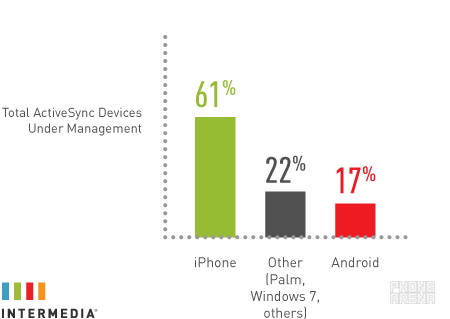 The Apple iPhone is the ActiveSync enabled smartphone of choice in the enterprise world with 61% of the market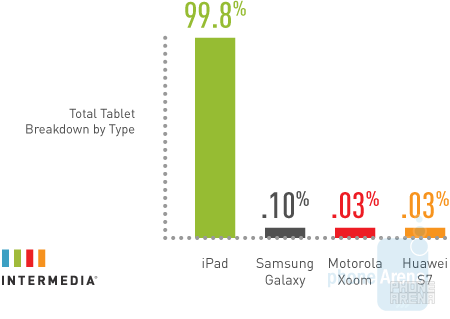 The Apple iPad dominates in the enterpise space
Recommended Stories