As expected, Apple pushes out iOS 13.1 and iPadOS
12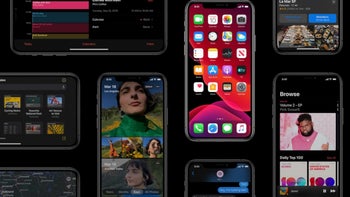 Also being rolled out today is iPadOS, Apple's new operating system for its tablet line. This was also scheduled to go out at the end of this month but was pushed up to today. The update will give iPad users the ability to add more app icons to their home page. In addition, the virtual QWERTY can now be swiped and even made smaller in order to show off more of the screen. Slide Over is improved which multitaskers will appreciate, and in Split View, a single app can be opened in two halves of the display.
Highlighting text on an iPad with the new OS installed is as easy as scrolling over the section you want to be highlighted, and new finger gestures are used to cut and paste. iPadOS also shares some of the features found in iOS 13 such as the native Dark Mode, the new and improved Photos app and the video editing feature allowing users to customize white balance, sharpening, and noise reduction. In addition, mobile Safari will now load desktop versions of websites by default.
To update your iPhone and iPad, go to Settings > General > Software update.