It's alive! Apple Tags failure to appear last week doesn't mean the accessory is dead
6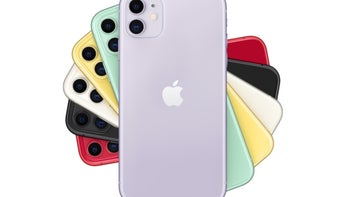 Throughout the summer, there was some speculation that Apple would release a new accessory called Apple Tags that could be attached to important items via a key ring. The tag itself is reportedly round with the Apple logo in the center. The Apple Tags (codenamed B389) were supposed to work in conjunction with the updated
Find My
app to help users find misplaced items connected to the key ring. While many thought that Apple Tags would be introduced during the September 10th new product event, that was not the case. But that doesn't mean that the tracking accessory is dead. On Thursday,
MacRumors passed along
some screenshots it obtained that not only show how Apple Tags work but also leave us with the sense that the project is alive and well and could be announced in the not too distant future.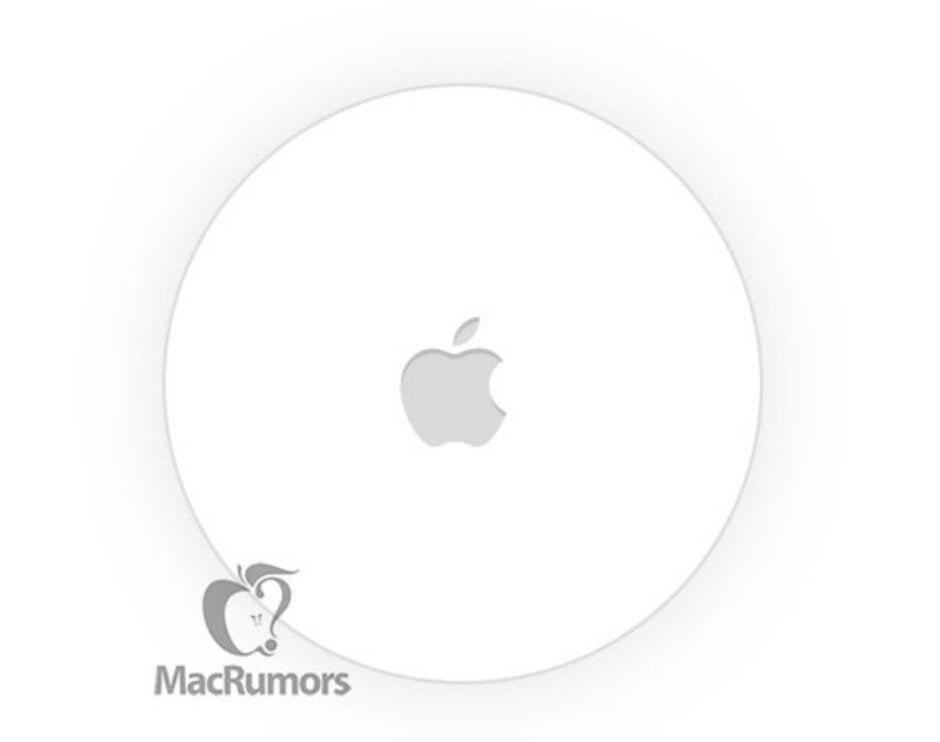 The Apple Tag will reportedly look like this and feature a removable battery
The screenshots show a new Items tab in the Find My app that will open to reveal a map on the top of the screen with items connected to the user's Apple ID at the bottom. This tab will be used by those tracking items with the Apple Tags accessory. If an item connected to an Apple Tag goes missing, the user will be able to go to the Find My app and set off an alarm to help him or her find it. When an iPhone user moves away from a tagged item, a notification will appear as a warning. Safe Zones will allow a user to place an item in certain areas without a notification popping up, and the location of certain items can be shared with friends and family members.
Apple Tags could use the new U1 ultra wideband chip found in the new iPhone models

With Apple Tags, a user can get help finding a lost item from the large community of iPhone users. If an item attached to an Apple Tag is lost, the tag can be put into "Lost Mode." This will allow another iPhone user who comes across this Apple Tag to find out who it belongs to and contact the owner via phone or text. It also appears that some aspects of Augmented Reality will be involved with the tracking accessory. A 3D image of a red balloon and a 2D image of an orange balloon could be used to find an item. A string of code found in Find My app read, "Walk around several feet and move your iPhone up and down until a balloon comes into view." Other strings revealed that the Apple Tag will have its own removable battery, and a low battery warning will result in the tag sending out its location just before the battery dies.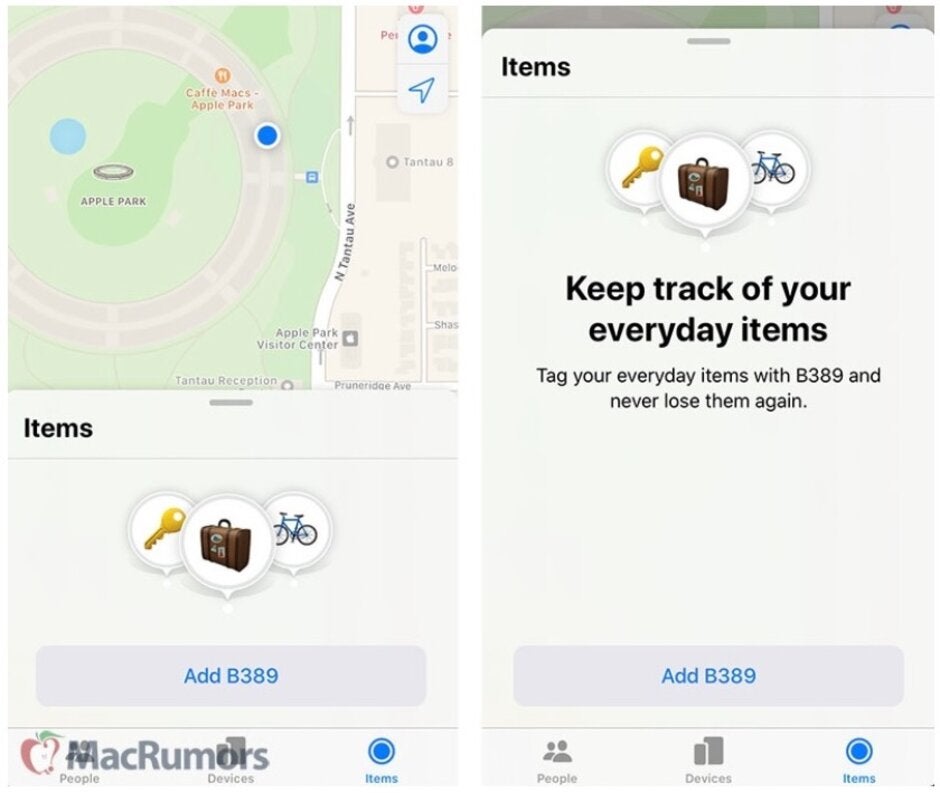 The day before Apple's new product event last week,
a report mentioned a new coprocessor called the R1
. The chip was reportedly being placed inside the new iPhones and was designed to work with the Apple Tags. While the latter never made an appearance last week at the Steve Jobs Theater, and there was no mention of an R1 coprocessor at the event, the three new iPhones each
were equipped with the U1 chip that uses a technology known as ultra wideband
, or UWB. The U1 sends out short radio signals in a Time of Flight fashion to measure the distance between an iPhone and a tracker like the Apple Tag. A patent application filed by Apple included an illustration showing how the U1 chip could be used to find a dog wearing an Apple Tag-like tracker on his or her collar. A marketing executive at a firm called Decawave that is involved in UWB says that the technology can pinpoint the location of a tagged item within four inches.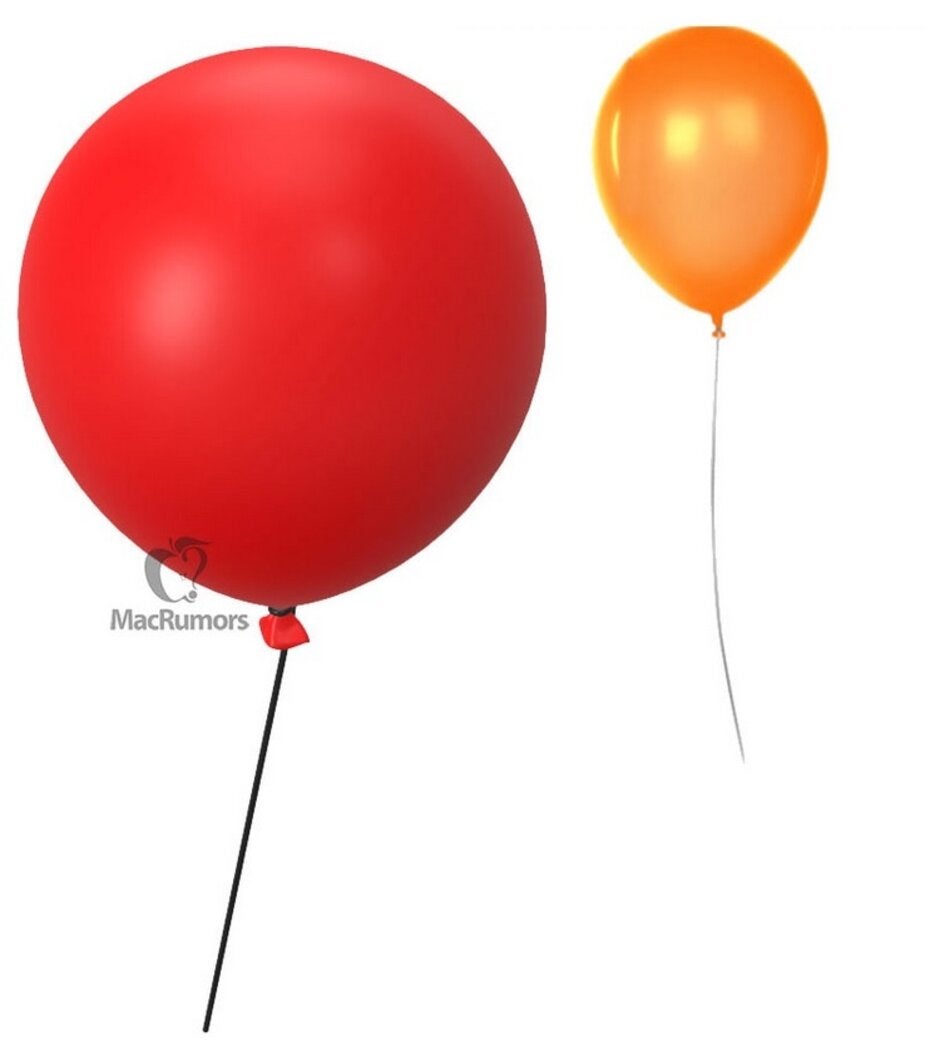 The 3D red balloon and 2D orange balloon could help you find items attached to an Apple Tag