Another video of the Microsoft Surface appears, showing features that set it apart from the iPad
28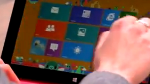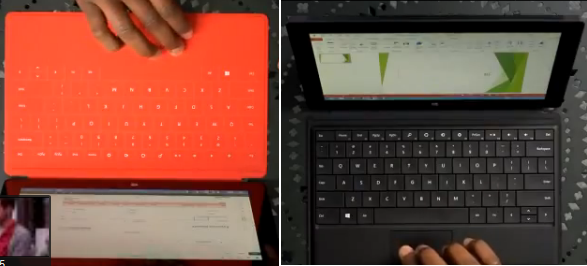 Touch cover (L) and type cover make typing easier on the Surface
Microsoft didn't miss a beat when designing the Surface tablets. Think about the touch cover which not only protects the tablet, but also allows the user to have a
touch QWERTY to use
. Surely Microsoft could have stopped there, but instead they created the type cover which is a regular QWERTY keyboard with raised keys that lets the user feel that he is clacking away on a laptop computer. Both covers can be seen in the video below which is an overview on the Microsoft Surface tablet.
Besides the two covers, the video shows other features that are a part of the Microsoft Surface but can't be found on the Apple iPad such as a
microSD slot
which expands storage on the tablet. There is also the kickstand which is another feature that you won't find on Apple's tablet.
Available with an Intel Processor as the
Microsoft Surface (8 Pro)
, or with an ARM supported processor as the
Microsoft Surface (RT)
, you can get a tablet that allows you to take your office on the go or one that is great for gaming, watching video and keeping up with your social networks. The
Microsoft Surface will launch on October 26th
.
source:
MicrosoftNews