Android extends US smartphone lead, Symbian and webOS get marginalized to "others"
22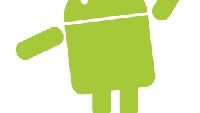 Android extended its lead stateside
reaching 43% of all smartphones, while iOS remained flat at 28% in Q3 2011. Together, the two biggest platforms make up 71% of the smartphone market now, according to a report by analysts at Nielsen. The third biggest player, Canadian BlackBerry maker RIM lost 2% of its market presence sliding down to 18% in the third quarter.
Sadly, this trimester also marked the disappearing of Symbian and webOS from the charts. Both operating systems are now included in the
"other"
category, which is only 4% of smartphone sales in the US. Microsoft's mobile Windows platforms including Windows Phone 7 and Windows Mobile accounted for 7% of the market, a drop of 2% on the quarter.
Sadly, the report didn't include vendor data, but if we rely on Canalys recent estimate,
HTC has taken over in the US
as the
biggest smartphone maker
in terms of shipped units.
Another interesting piece of statistics, reveals that smartphones are still mostly adopted by the younger crowd and by younger we mean people
under 45 years old
. Not counting minors, more than a half of people in this age group own a smartphone, but that percentage sharply drops among elderly people. Nonetheless, even that trend is slowly changing and smart devices now account for 43% of the US market.