HTC beats Apple, Samsung in smartphone shipments in the US, RIM collapses in Q3
42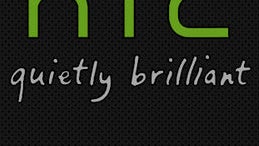 HTC has become the biggest smartphone company stateside after last quarter data revealed that the Taiwanese company shipped the most smart handsets to US retailers than any other phone maker. The company has surprisingly managed to outship both the iPhone and Samsung's smartphones, according to a report by Canalys.
Now, that's not actual sales, just shipments, but nonetheless it's an impressive achievement. The Taiwanese company recorded 5.7 million shipped smartphones, more than Samsung's 4.9 million and Apple's 4.6 million in the third trimester of the year.
"Apple did not stir the usual excitement levels in the industry with the announcement of the iPhone 4S, but that was never likely to dampen volumes, due to pent up demand from the later than expected launch and the addition of Sprint as a third carrier,"
said Canalys Principal Analyst Chris Jones.
"Early iPhone 4S sales have shown this is the case, and we expect to see a strong Q4 for Apple."
However, it was RIM's downfall stateside, which is truly shocking. Canalys is reporting that the company's market share dropped from 24% to a meager 9% in just the last quarter.
"RIM's market share has fallen below 10% for the first time, and the current outlook for it in the US is certainly bleak,"
Tim Shepherd, Canalys Senior Analyst, said.
"While Apple can for now get away with not having a 4G smart phone, no other vendor in the US can. RIM must deliver a competitive high-end 4G smart phone in early 2012."