Android 4.3 update expected next month for "Google Edition" Samsung Galaxy S4
17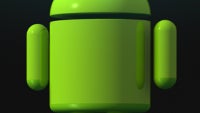 The "Google Edition" of the
Samsung Galaxy S4
is expected to soon receive an update to
Android 4.3
. Quick updates are one of the features of the phone, which is powered by stock Android. Leaked images of the software running on the phone show that the update is build number JWR66N. The phone is
now available for pre-orders from the Google Play Store
and will be shipped by July 9th with Android 4.2.2 on board. The update is expected to take place later next month. The price of the device is $649 and it supports GSM networks like those running at AT&T and T-Mobile. The update for "Google Edition" edition handsets come directly from Google so they do not need to undergo carrier testing.
There is no word when the Google Edition of the
HTC One
, which is also available to be pre-ordered from the Google Play Store, will also receive the Android 4.3 update. This model is $599.00 and comes with connectivity to AT&T's network.
Meanwhile, a published report says that user agent strings are showing versions of Android 4.3 running on the
Google Nexus 7
and the
Google Nexus 10
tablets. The 7 inch slate was running JWR66D which is code showing a JellyBean build (J) for the second quarter of the year (D) on the 66th day of the quarter (66) and is the fourth build of the day (D). That means that the JWR53F running on the Google Nexus 10 and the build on the Google Nexus 7 are from the end of May, early June.
source: SamMobile (
1
), (
2
),
MYCE
via
AndroidAuthority