Google Edition Samsung Galaxy S4 and HTC One now available
39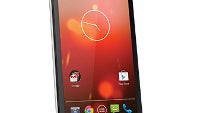 The hottest Android smartphones right now,
the Samsung Galaxy S4 and HTC One, have just arrived on Google Play in their pure Google Editions
, running on stock Android Jelly Bean without any skin on top of it.
You can now pre-order the 16GB Galaxy S4 Google Edition (priced at $649.99) and the 32GB HTC One GE (priced at $599.99), and they are expected to ship on July 9th.
The S4 GE and HTC One GE will work only on GSM carriers so
you won't be able to use them on Verizon and Sprint
.
Both will work fine on AT&T's network, but if you want to make full use of T-Mobile's network you'd better get the Galaxy S4 GE as it supports T-Mo's full 3G/4G bands. The
HTC One GE lacks T-Mobile's 1700MHz AWS bands
and only supports the 1900MHz frequencies available in select areas.
This special edition device, priced at $599, will be available in the United States (initially) and supported on GSM networks. Out of the box, this special edition HTC One will run Android 4.2.2 with subsequent software updates provided by Google.
Good news is that if you buy one of the Google Edition smartphones
you basically subscribe to timely Android updates
that will be pushed over the air directly from Google without going through carrier approval.
Recommended Stories