Analyst sees Apple shares soaring to $1111 to give the company a trillion dollar value
47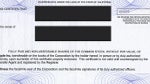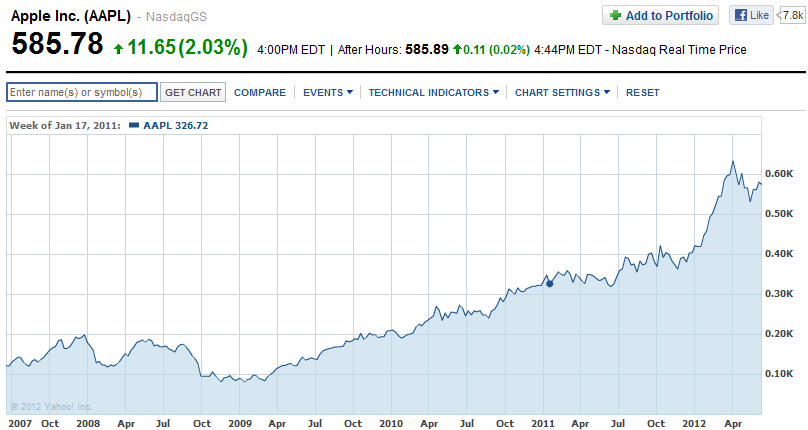 Apple's stock has been on fire
Brian White of Topeka Capital Markets is what you might call a Super Bull on Apple's shares. By next year, White says that the Cupertino based company's stock
will be trading at $1111 giving Apple a $1 trillion value
. And unlike many companies whose shares rise on products and earnings not expected until the future, for 2012 White sees Apple reporting the
highest net income of any company in the history of mankind
.
Talking to people involved in Apple's supply chain, the analyst says that it is going to be
an exciting September for the company
. It could be the month that we see Apple introduce not only
a completely refreshed
6th generation Apple iPhone, but also
a mini version of the Apple iPad with a 7.85 inch screen
. On Monday, Apple took a big step in the right direction by rising 2% or 11.65 to $585.78. The 52 week high of the stock is $644 with the 52 week low at $310.50.
White's bold forecast puts him in the same league as independent analyst Andy M. Zaky. You might remember that
Zaky is calling for Apple to hit $2000 a share by 2015
.
"On average, we estimate Apple's net income in CY12 will be over 6x higher than the three tech companies on an individual basis (when at a $500 billion market cap) or 1.9x the aggregate profit of these three companies combined. When including all five companies, we estimate Apple's net income in CY12 will be 4x higher than the average."– Brian White, Topeka Capital Markets
source:
CNET