Analyst: BlackBerry 10 could be a failure like the BlackBerry PlayBook
39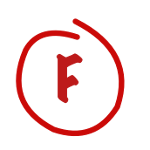 On Friday, we told you about institutional brokerage firm
Detwiler Fenton's bearish report on RIM
that it sent out to its clients. On Monday, two more analysts stepped in with bearish comments of their own. Brian Blair, an analyst at Wedge Partners, compared the anticipation for BlackBerry 10 to that for the
BlackBerry PlayBook
which ultimately failed to do much for RIM in the tablet market. Blair says
the recent rally in the stock, which has seen the price of the shares nearly double to $12
since August, has been overdone.
get any closer to iOS and Android
in terms of features. Faucette said that reviews of BlackBerry 10 will probably show that the OS will offer less than the existing platforms out there. The analyst believes that unless RIM takes an ax to its pricing for the new line of phones it will offer, it will be a "
very tough sell
."
Not all analysts are bearish on the stock of the Canadian manufacturer. Peter Misek of Jefferies who at
one time was like Blair and Faucette
, is now bullish on RIM. Misek sees the stock rising
as high as $43
in the next 12 months which would require a better than 360% gain from the stock's current price, slightly under $12.
"We saw similar optimism around the PlayBook ahead of its launch and we think recent sentiment about BB10 performance in the market is again too optimistic. We don't see any scenario where the new device could make a meaningful dent in the consumer or enterprise market next year."

"RIM will be offering an entirely new OS, a brand new UI and experience to its user base. And when compared to the other … major players in the smartphone market next year, we don't believe that BB10 will offer anything more than the existing options. In fact, we expect most reviews of BB10 to confirm that it offers less. … And unless the price points are substantially lower than existing offerings, it will be a very tough sell once it's on the shelves."-Brian Blair, Wedge Partners
source:
BGR