Investor bets millions more on RIM and BlackBerry 10 with purchase of an additional 12.2 million shares
22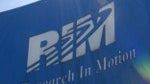 "People do like to use the keyboard, and there is a big embedded base. This company could be worth a lot more."-Donald Yacktman, investor
RIM shares have
almost doubled
from a recent low near $6 to a current quote of over $11. One investor who has profited on paper from the recent rally in the stock is Donald Yacktman. The $19 billion he manages invests in undervalued companies and Yacktman recently doubled his firms investment in RIM by adding 12.2 million shares last quarter. Despite the recent rally, the stock is still 30% cheaper than it was trading at last year and that, combined with the upcoming BlackBerry 10 launch, interests investors like Yacktman, who also considers the 80 million subscribers that RIM has now, to be worth a lot of money.
Yacktman's fund now owns
4.5% of RIM
, just under the 5% threshold that would force him to file with the SEC. Such a filing would no doubt set off rumors of a takeover and would send the stock higher. Yacktman's funds are RIM's fifth largest stockholder. While Yacktman won't reveal the exact date of his RIM purchases, he did buy it during the second quarter when the stock ranged between $6.31 and $8.29. That gives the investor a profit of between
$30 million
and
$54 million
at current levels. Focusing more on undervalued stocks than indexes, the $7.1 billion Yacktman Focused Fund has returned 12% over the last five years putting it in the top 1% of comparable funds.
We've recently seen some
new pictures of BlackBerry 10 models
as we get closer to the expected February release of the new phones. RIM will
introduce the new platform on January 30th
.
source:
Bloomberg