All Windows 10 Mobile users now can find the Instagram Beta in the Windows Store
12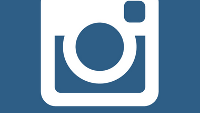 The Instagram Beta app didn't always show up on searches conducted in the Windows Store. That would happen even though the actual downlink was live. The only way to get the opportunity to install the app was to know the URL address and have the browser on your Windows Phone handset take you to the appropriate page in the Windows Store.
But now, the Instagram Beta page in the Windows Store can be easily discovered, even if you don't have a clue what the URL is. This opens up the app to anyone using the platform, and should lead to a huge increase in new Instagram users coming from the Windows Store.
Instagram, for those who have been Rip Van Winkling their way through life, is an extremely popular photo-sharing site that counts over 400 million members. It wasn't so long ago that Instagram was known for the photographic filters that come with the app; the addition of a new filter was
cause for celebration and a new story
.
Many Windows Phone users swear by third-party Instagram app 6tag. Many even prefer it to the Instagram Beta. Back in August 2013, we told you that many Windows Phone users
considered 6tag the closest thing to having the real Instagram app
on their Windows Phone. Now that the Instragram Beta seems to be available to all Windows 10 Mobile users, you might want to give it one more chance before deciding to go with 6tag.
source:
Instagram (Beta)
via
WindowsCentral