Acer Iconia Tab A100, A500 getting updated to ICS on April 27th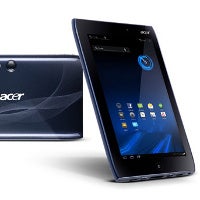 The Acer Iconia Tab A100 and A500, the 7-inch and 10.1-inch Acer tablet creations, are finally ready to get updated to Android 4.0 Ice Cream Sandwich. The update will roll out in phases, starting on different dates for different countries and for the United States, the date is set for April 27th.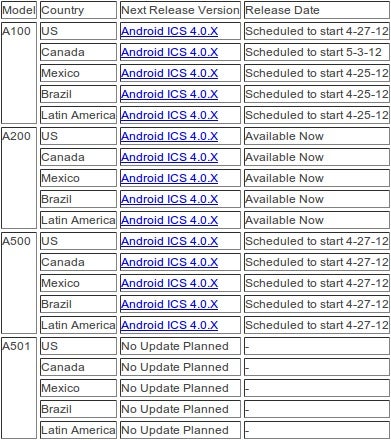 Nearly six months after Google officially unveiled ICS, the update is starting to make its way to tablets. In Acer's lineup, the Iconia Tab A200 already got updated to the latest from Google.
The version that will come on the A100 and A500 is expected to features Acer's skinning with the typical ring launcher. In either case, we'll know the answer in mere weeks.
Check out the full update schedule on the right.