AT&T's blackout date for employee vacations points to a coming new Apple iPhone launch
15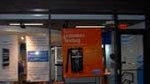 Lastweek we
reported
that AT&T was getting employees
ready for the launch of the Apple iPhone 5
by finishing up employee training,getting ready for a mid-September launch of the device. That conflicts a bit with information that a tipster gave to Gizmodo on Friday. Claiming to toil for AT&T, the tipster said that employees of the carrier are being told that they cannot take a vacation during the last two weeks of September.Obviously, that would seem to indicate that the Apple iPhone 5 will launch during the last two weeks of September.
The tipster sent an email which read,
"
I'm an AT&T employee and my boss just announced that vacation requests for the end of September will be denied due to an 'event blackout'. Historically the only time they've done this was for an iPhone release.
" Without confirmation, we must
file this away as a speculative report
, especially since it is at odds with the majority of other stories, most of which call for a launch of the Apple iPhone 5 in the middle of September.
There are some new indications about a mid September launch of the Apple iPhone 5 at AT&T. A source who works for the carrier says that employees were told to expect "
increased foot traffic
" in the AT&T stores starting in the middle of the month. Another report indicates that a launch in the middle of September will feature an initial shipment of 4 million units of the new iPhone. And during Apple's latest quarterly report, the company said to expect a "
future product transition
" in September.
As far as speculation from the Verizon side of the aisle, we recently
reported
that a tipster of ours told us that Big Red has been offering
bundled discounts
on Apple iPhone 4 accessories and will soon discount single accessories in an attempt to
clean out inventory
before the launch of the new model.
source:
Gizmodo
via
AppleInsider

An email from a person claiming to be an AT&T emplyoee says that the carrier will not allow any vacations taken during the last two weeks of September