AT&T's LG G3 supports PMA wireless charging, instead of Qi
12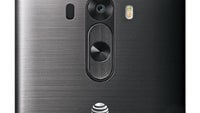 So, the LG G3 is now available for purchase from all major carriers in the US. Unfortunately, users who were planning to use the wireless charging functionality are probably left with a bitter taste, since none of the carriers bundle the required accessories with the purchase. In order to be able to wirelessly charge their phone, one must buy a back panel and a mat separately.
AT&T went a step further to inconvenience wireless charging enthusiasts, as its version of the phone supports the PMA standard, rather than the more popular Qi. Of course, this is a natural choice on the carrier's side, since AT&T is a member of the
Power Matters Alliance
and it would make little sense to see it turn its back on its colleagues and push a hot flagship bearing Qi-support. What this means for AT&T subscribers is that their choice of optional accessories is severely limited, since third-party accessory manufacturers prefer to go the way of the Qi. The choice of mats is down to Duracell-made ones, since the battery manufacturer is another member of the PMA. The choice of a back plate is currently only one – the official Quick Circle case.
But hey – there's a bright side. Starbucks is also a member of the Alliance and is
equipping its coffee shops with PMA-standard mats
, so if you like to frequent one of the chain's cafeterias – they've got your wireless charging needs covered!
source:
Droid Life
via
Android Community