AT&T loses 268,000 net postpaid phone subscribers during the third quarter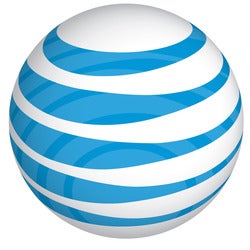 The nation's second largest carrier, AT&T, released its third quarter earnings today. In the process, the company announced that it lost 268,000 net postpaid phone subscribers during the three months that ended in September. AT&T brushed it off, saying that most of those subscribers it lost were feature phone users generating a low amount of average revenue each month. AT&T praised its "strong" U.S. wireless operating margin of 29.6%. It also had its best ever U.S. wireless service EBITDA margin of 50.1%.
The company added 1.5 million net wireless customers broken down in this manner; 212,000 net additions were postpaid subscribers, while 304,000 net adds were pre-paid users.
1.3
million net new connected devices joined the rolls last quarter, and 315,000 reseller subscribers were lost. 299,000 postpaid tablet subscribers were added.
AT&T wasn't expected to report its third quarter results until Tuesday, but
the weekend announcement of its $85.4 billion bid to buy Time Warner
gave the company an opportunity to release the numbers along with the particulars of the acquisition. As for the drop in postpaid net phone subscribers, Deutsche Bank said it was in line with its estimates of a 275,000 decline, but was worse than Wall Street's expectations of a 226,000 subscriber drop. 700,000 smartphones were added to AT&T's customer base during the three month period.
AT&T isn't the only carrier to report a Q3 decline in what many consider the most important metric. After all,
Verizon lost 36,000 net postpaid phone subscribers from July through September
. On the other hand,
T-Mobile today said it had 851,000 branded postpaid phone net additions
, making it the leader in the industry for 11 consecutive quarters. Sprint also reported last week that on a preliminary basis,
it added a net 347,000 postpaid phone subscribers to its rolls
during its fiscal second quarter which ended last month. The final figures are due out tomorrow.
Returning to AT&T, the company counted 6.7 million subscribers with an unlimited plan as of the end of the quarter. That is up 34% sequentially from the 5 million unlimited subscribers the carrier had as of the end of June. To be eligible for unlimited wireless service from AT&T, you must be signed up for both cellular service and DirecTV.
Postpaid churn was down 11 basis points at 1.05%. Postpaid phone churn also declined, to .9%. Average Revenue per User (ARPU) for wireless declined slightly to $37.65. ARPU for postpaid subscribers also declined slightly, to $54.67.
With DirecTV added, revenue for the quarter was $40.9 billion for a 4.6% gain. Net income rose 11.2%
Investors were not terribly pleased with the results as AT&T's shares declined 1.7%, or 63 cents on the day, to $36.86.
source:
AT&T
via
FierceWireless