Verizon loses 36,000 net postpaid phone subscribers in Q3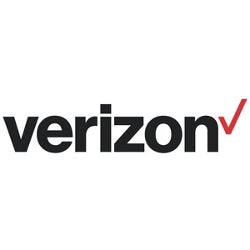 It was not a great quarter for the nation's largest carrier. Verizon reported that it lost 36,000 net postpaid phone subscribers from July through September. Wells Fargo had estimated that Big Red would report that it added 92,000 postpaid phone subscribers during the period. Churn for the category rose 2 basis points (.02%). According to Deutsche Bank Markets Research, this is the first time in company history that Verizon reported losing postpaid phone subscribers during a quarter.
Verizon also fell just shy of Wells Fargo's wireless service revenue estimate of $16.8 billion for the period. The actual amount reported was $16.7 billion, which was a 5.2% decline year-over-year. Altogether, the company had 442,000 net postpaid additions, 33% less than Wells Fargo's estimate of 657,000 net postpaid adds.
As the largest U.S. wireless operator, Verizon is a target for carriers like T-Mobile (third largest in the U.S.) and Sprint (fourth largest in the states). The company recently started an aggressive ad campaign of its own. Starring actor Jamie Foxx, the spots call T-Mobile and Sprint "cut-rate" networks.
"While we transform our company in a challenging environment, we have maintained the financial flexibility to invest in our industry-leading networks to better serve customers, add scale and to bring innovation to the mobile media and internet of things markets, and increase dividends for a tenth consecutive year."-Lowell McAdam, CEO, Verizon
Being a huge conglomerate, Verizon overall had revenue of $30.9 billion, less than the $31.1 billion expected on Wall Street. Adjusted earnings came to $1.01 a share, topping the 99 cents a share that analysts were expecting. Those numbers include wireless, cable, and all of the company's business interests.
source:
FierceWireless