AT&T is selling the LG Quantum for $0.01 & Sony Ericsson Xperia X10 for $19.99
4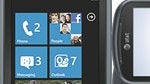 Super Bowl Sunday! You know what else Sundays are known for? Well, it's quite customary for retailers to throw out sales from last week and replace them with some new ones. And that's exactly what we're finding with AT&T today as they've dropped pricing for both the LG Quantum and Sony Ericsson Xperia X10.
Currently, you've probably been seeing some television spots regarding the $99.99 on-contract pricing for the highly regard Samsung Focus, but now it looks like the LG Quantum is going to be getting its fair share of the spotlight. Today, you can pick up the sole Windows Phone 7 device in the US market to pack a landscape style keyboard for a shiny new penny.
Priced at $0.01
with your signature on a contract, it's not going to take much out of your pockets to get situated with this one, but it's even better when the
activation fee is waived and free shipping
is thrown in.
Furthermore, some of us forget that the Samsung Captivate isn't the only high powered Android smartphone on AT&T's lineup. And when we see that the upcoming HTC Inspire 4G is set to debut very shortly at the
impressive price of $99.99
, you know that the Sony Ericsson Xperia X10's drop in price to
$19.99
makes for an equally alluring proposition. For $20, you'll be getting yourself a reasonably respectable Android smartphone that can still contend in the high-end space.
Interestingly enough, it seems that AT&T is waiving the activation fee for most of its phone, plus they're offering free shipping as well.
source: AT&T (
1
&
2
)