7 budget wireless earbuds to get right now (March, 2017)
13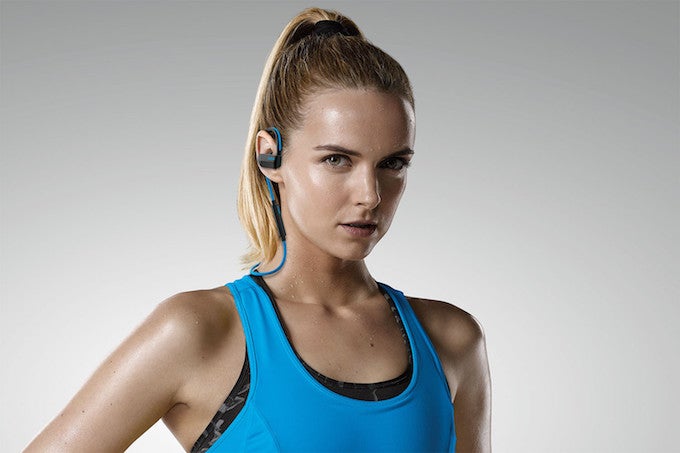 People often have prejudices for budget gadgets. While we do see their point, we also firmly believe that quality doesn't have to cost a fortune. The ever-expanding mobile tech industry has caused manufacturers to innovate in multiple price segments, competing with each other to deliver maximum quality for your buck. Naturally, global demand for diversity in supply has resulted in quite a decent pool of wireless earbud headsets under $100 for us to choose from. The benefits of a free, competitive market, right?
It also now seems that the wire-free connection standard is turning into a desirable feature, with wireless headphone sets bringing manufacturers more hard cash than wired ones in 2016. So, without compromising with quality, here is our take on the 5 budget wireless
earbuds
that you can and should consider when you look to buy your next pair.
Battery life: up to 9 hours
Weight: 1.6 oz (45 gr)
Water resistant: No
The Samsung Level U Pro bears the promise of solid audio quality, as well as the specs to deliver just that. Each earbud contains a 2-way speaker system comprised of 13mm dynamic and piezo drivers for more accurate sound across the spectrum. In addition, Samsung's Level app lets you fine-tune the sound by setting a custom equalizer. The device also incorporates noise-reducing ear gels and dual-microphone echo cancellation for clearer phone calls.
As far as design goes, the earbuds magnetically snap together to prevent them from dangling around your neck. The headset comes in two colors, black and cool gold, which may be a bit of a drawback for some tastes. Nonetheless, the value for money the U Pro offers definitely puts it on our list of cheap but quality in-ear headphones, no doubt.
Battery life: up to 13 hours
Weight: 1.6 oz (45grams)
Water resistant: No
The HBS-820 model comes at almost twice U Pro's price, but is it twice as good? Well, to begin with, the headset beats all other suggestions on the list with regards to battery life. In a bid to boost the device's sound capabilities, LG also partnered with JBL to deliver fuller bass and clearer treble. Dual MEMS mics inside ensure superb call quality even in noisy environment. Integration with the LG Talk and Tone app will allow you to monitor battery, regulate sound and have your SMS texts read to you (available for iOS and Android).
Design-wise, the retractable buds definitely add value, as you won't have to worry about tangled or hanging cables. The device also features slick chrome buttons on each side for easy control of both calls and playback. The HBS-820 comes in just two tones, black and navy, which poses the same concern, as with the Level U Pro.
Battery life: up to 9.5 hours
Weight: 0.3 oz (8.5 gr)
Water resistant: Yes
These super-light earbuds shock with clean and unpretentious design, while still offering good sound on the go, decent battery life and integrated mic for calls. The VerveLoop+ is also IP57 certified, which means that sweat and moisture are no threat. The device is attractive for both iOS and Android users, as it supports Siri and Google Now commands.
The headset pairs with the Hubble Connect for VerveLife app, which monitors battery status or helps you locate your headphones when you forget where you left them. The Motorola VerveLoop+ doesn't come in any other color options, but the standard black and orange finish is stylish enough for sporty and casual use.
Battery life: up to 6 hours
Weight: 0.6 oz (17 gr)
Water resistant: Yes
With the signature skull on the sides, the XT Free offers sound quality and provocativeness of design you would normally expect from the brand. The earbuds sport an overall simplified build, sonically welded shut to protect from water and moisture. Skullcandy has also implemented its own Triple Lock Tech, which allows you to customize how the in-ear part fits you for maximum stability and comfort. The control panel is small and discrete, but easily accessible and with a built-in mic for calls.
The gel buds do not block out all ambient sounds, keeping you aware of what's going on around. The XT Free comes in 3 color varieties and changeable, multicolored in-ear gel pieces, to suit the likes of both men and women. Well worth its price tag.
Battery life: up to 12 hours
Weight: 0.5 oz (15 grams)
Water resistant: Yes
Jlab delivers an absolute bang for your buck with the Epic2, offering a good balance of design, audio quality and reliability. The buds employ sound enhancement technologies that make for skip-free playback and truly crisp highs, and 8mm drivers to produce decent bass thumps. The simplistic control panel with an in-built mic, allows you to easily take calls and control Siri.
The headset sports a titanium over-ear hook and comes with a total of eight interchangeable, differently sized and shaped pairs of gel buds, to ensure a comfortable fit for anyone. Jlab also gives you 1 year of warranty and the option to return the product within 30 days, if you are not satisfied. For what you get at this price tag, Epic2 is a no-brainer, really.
Battery life: up to 5 hours
Weight: N/A
Water resistant: Yes
Advertised as the "world's first convertible, hi-res certified in-ear monitors", the ADVANCED Model 3 features a detachable cable that makes the headset go from wireless to wired in seconds. In case your phone still has a 3.5mm headphones jack, you won't need to worry about battery life, which would otherwise give you not-so-impressive play time. A shard-shaped in-line remote gives you easy control over music playback and packs a noise-isolated mic for clear calls.

The Model 3 bets on in-house audio tech that should deliver warm and true highs, and robust bass. Customer ratings on sound quality for these have actually been quite impressive, too. The buds are certified by Japan Audio Society to produce a frequency of over 40kHz and also support Apple's AAC codec. The headset comes with 3 pairs of green foam tips and 3 pairs of black silicone, together with a 3.5mm cable and a branded pouch.
Battery life: up to 9.5 hours
Weight: 0.55 oz (16 gr)
Water resistant: Yes
Jabra is usually associated with quality wireless audio equipment and a slightly higher price, starting at $100+ for most products. However, The Sport Pace provides a great budget solution if you are looking for a reliable headset for your morning jog and good sound/calls quality on the go. The device is primarily aimed at sports enthusiasts (as you could tell by the model's name), but a low-key and reliable build make it appropriate for casual use, too. Only 15 minutes of charging will give you up to 1 hour of music for cases when you forget to plug it in the night before.
It is extremely lightweight and is made to fit tightly around your ear for maximum stability. The headset comes with 3 years of warranty against sweat damage, on top of its IP54 rating, making it suitable for unfriendly weather. The headphones also integrate with Jabra's Sport Life app (available for iOS and Android) and will monitor distance, calories burnt, heart rate and others. The Sport Pace comes in blue, red and yellow, but color availability may vary in different countries.