40% of You Tube views now come from a mobile device
7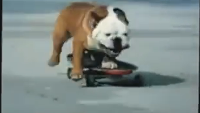 Back in 2007, Apple put a YouTube client on the iPhone and created a memorable site. Now comes word from Google that
40% of the videos
selected from YouTube, are being viewed on a mobile device. That is up from last year's number which showed that 25% of YouTube videos were being seen on a mobile device. In 2011, mobile devices were responsible for just 6% of YouTube views.
Apple removed the YouTube client in iOS 6
allowing Google to offer a YouTube app in the App Store. Unlike the original client, t
he app allows Google to show ads before a selected video
. YouTube as an everyday application on mobile devices has come a long way since the ad for the OG
Apple iPhone
. "
You'll be surprised by some of the stuff you'll find on YouTube
," said the voiceover announcer. "
But when it comes right down to it," he continued, "maybe the biggest surprise is finding YouTube on your phone
." A surprise? Today, it is a surprise if your device does not offer either a YouTube client like iOS and Android, or a direct link to the mobile YouTube site like BlackBerry 10.
As mobile devices continue to replace the screens and silicon on your desktop, and as YouTube adds more live content and other new features, expect the application to continue to be an important provider of content on smartphones, tablets and other mobile devices.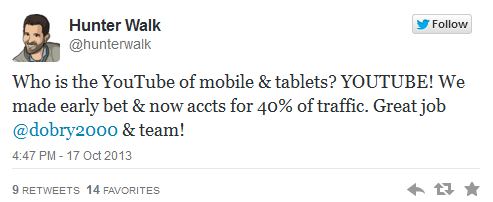 40% of YouTube videos are viewed on a mobile device
source:
IntoMobile