30% of smartphones produced in Q4 will feature a hardware or software AI accelerator?
1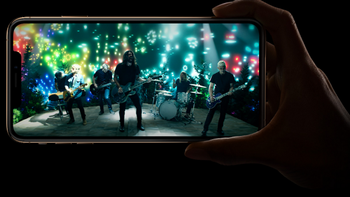 With the A12 Bionic SoC using iOS 12 and ARKit 2, and the Kirin 980 chipset packed with two neural network processing units to enhance AI, we could see 30% of smartphones produced in the fourth quarter equipped with an AI accelerator. A new report published on Thursday says that hardware accelerators, such as those found on Apple's A12 and Huawei's Kirin 980 chips, will have a slightly higher adoption rate on Q4 handsets than software based accelerators that use a phone's GPU and DSP.
The report goes on to say that AI is used the most on smartphones for facial recognition and to process images taken with a handset's cameras. Some of the AI capability is used to drive the blurring of the background on portraits post processing, thus creating the bokeh effect that everyone wants to see. In addition, the growing use of AR on handsets is also going to require chip makers to design chipsets with improved AI functionality.