Huawei announces Kirin 980: the world's first 7nm phone chip
27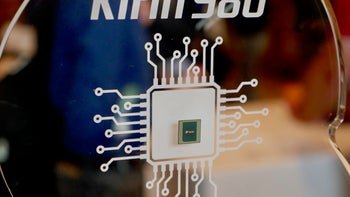 Huawei is one of the few phone makers that makes its own chip and it now not only makes chips, it leads the industry with the introduction of the world's first 7nm mobile chip: welcome the new Kirin 980, a remarkable piece of silicon that combines power and artificial intelligence.
The Kirin 980 is the world first in a few areas: the world first made on a super precise 7nm manufacturing process, the world first to implement ARM's powerful new Cortex A76 CPU, the first with a dual NPU, the first with Mali's new G76 graphics chip, the first with a super fast 1.4Gbps Category 21 modem and the first to support the faster, 2133MHz LPDDR4X RAM standard.
Quite an impressive list of credentials, don't you think?
Stretching Moore's Law: the road to 7nm
After 10nm, the new 7nm manufacturing process is more challenging to master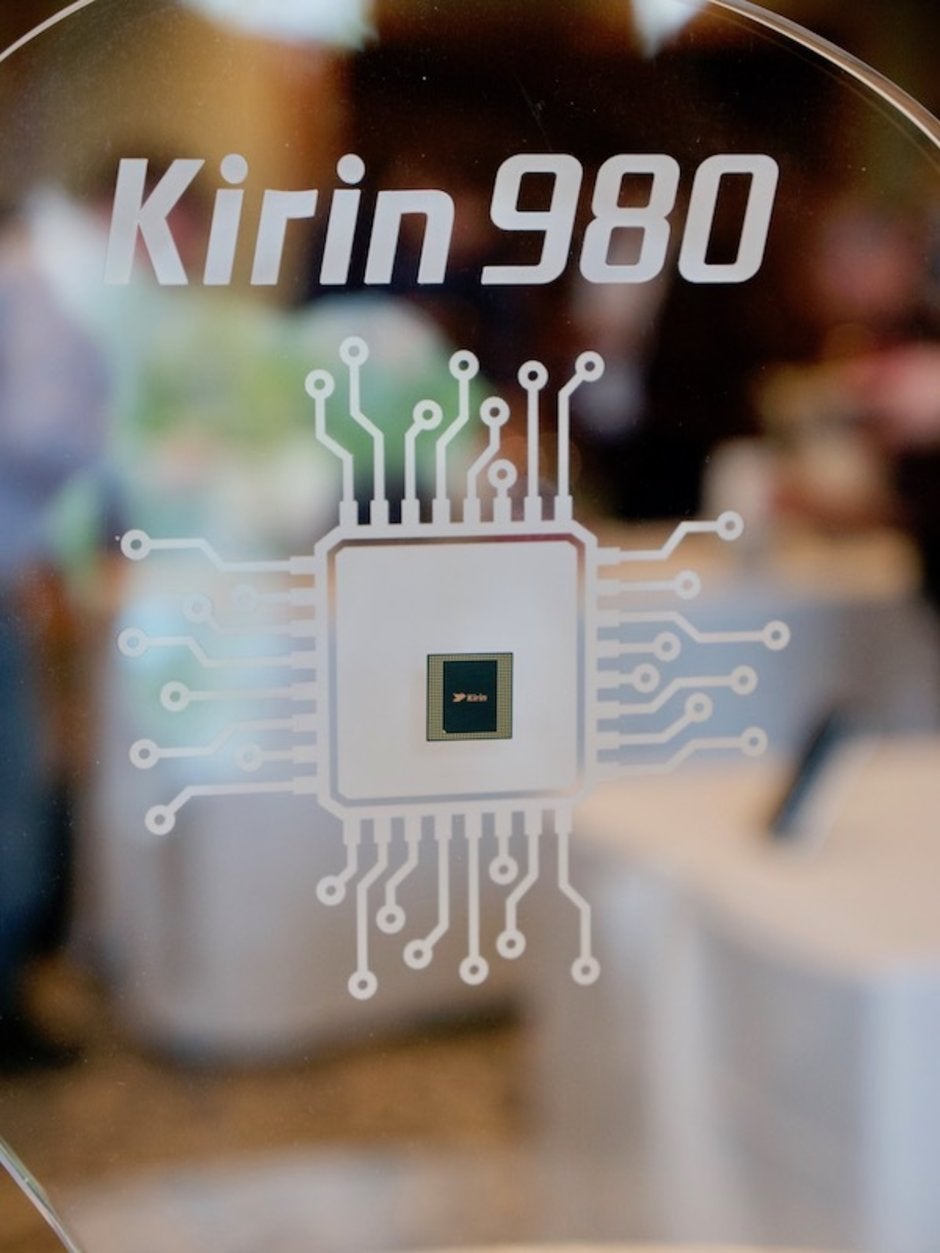 First things first, let's start with the journey to the Kirin 980. Huawei says that making a 7nm chip was the biggest engineering challenge it has ever faced. As we're running towards the limits of Moore's Law, this time Huawei had to start research on the new architecture some 3 years ago and go through more than 5,000 prototypes to finally reach mass production recently.
But enough about the difficulties, what are the actual improvements that you get with a 7nm chip over the previous generation 10nm silicon? Huawei says it reaches double digit growth in both speed and power efficiency, with a quoted up to 20% speed improvement and 40% reduction in the power consumption.
With a more precise and miniaturized manufacturing process like this here step to 7nm, Huawei is able to pack 1.6x the logic density and there are a whopping 6.9 billion transistors inside the Kirin 980.
And when you compare the new Kirin 980 against its predecessor, the Kirin 970, we're talking about 75% performance boost and a 58% power efficiency improvement.
Octa-core Proocessor That Is Smarter
big.LITTLE now gets a middle brother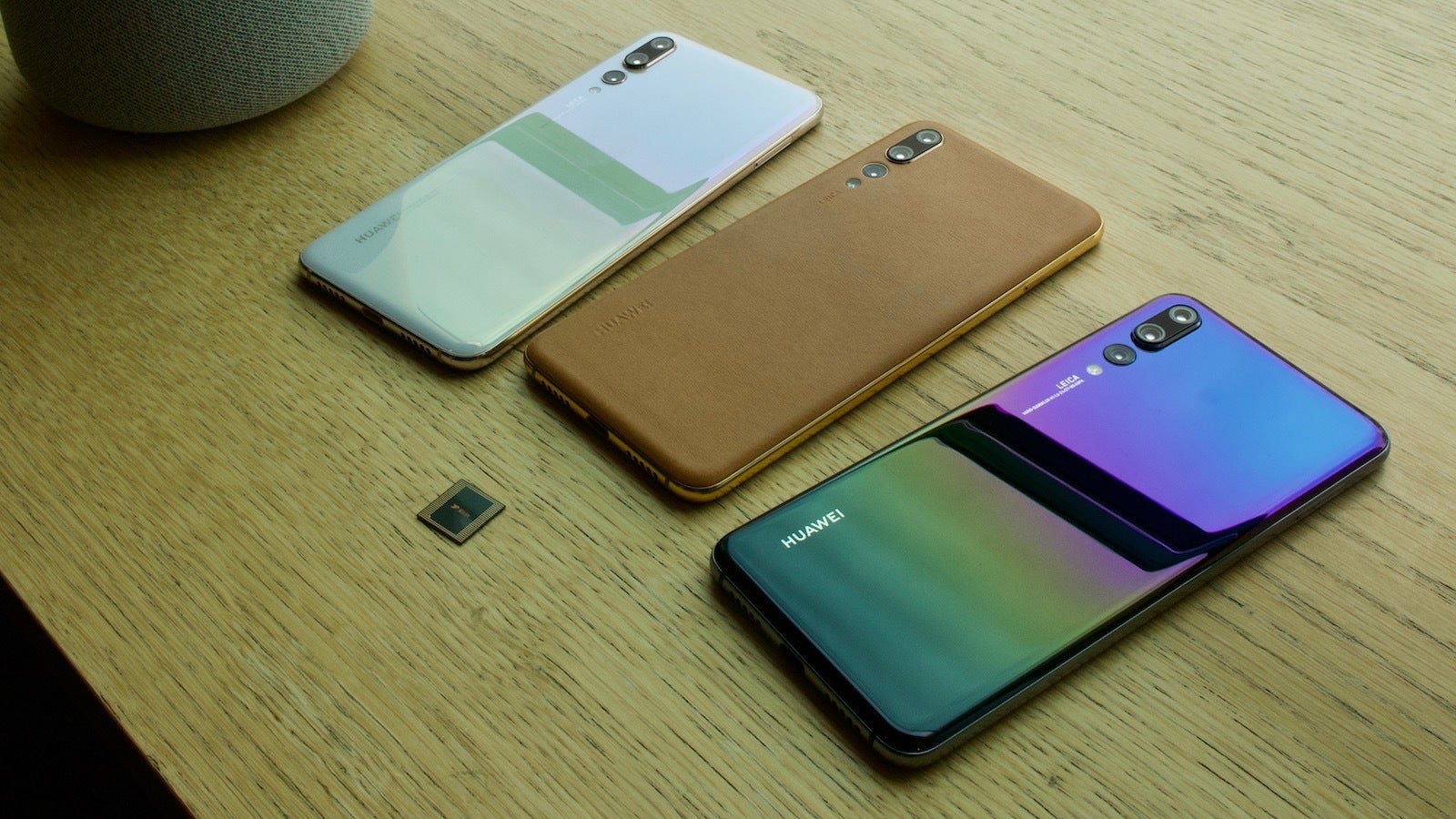 The Kirin 980 is about the size of a fingernail
The processor inside the Kirin 980 is an octa-core chip, but rather than using the familiar big.LITTLE arrangement of cores, it introduces a new tier of "Middle" cores.
The idea is to get even better segmentation between different loads on the processor and squeeze maximum efficiency. You have 2 big (2x Cortex A76 @ 2.6GHz) + 2 middle (2x Cortex A76 @ 1.96GHz) + 4 LITTLE cores (4x Cortex A55 @ 1.8GHz).
Huawei showed an interesting breakdown of how typical tasks are handled by different cores and here are some examples: playing back music only engages the little cores, social stuff relies on the little and mid cores, the browser, camera and gallery are typically handed to the mid cores, while heavy-load games and the gallery are typically handled by the big cores.
Along with the faster and more flexible processor, you have faster RAM with 20% more bandwidth, 22% lower latency, again double digit growth in these numbers over the Qualcomm Snapdragon 845.
In practical terms, this will be best seen in faster app launch times: Huawei says that it has squeezed out an average of around 0.2 seconds on launch times for popular apps like Facebook, WhatsApp, Instagram, Messenger, Snapchat, Twitter, and Line.


One for the Gamers: Mali G76
Huawei played NBA 2K18 and got double digit gaming improvements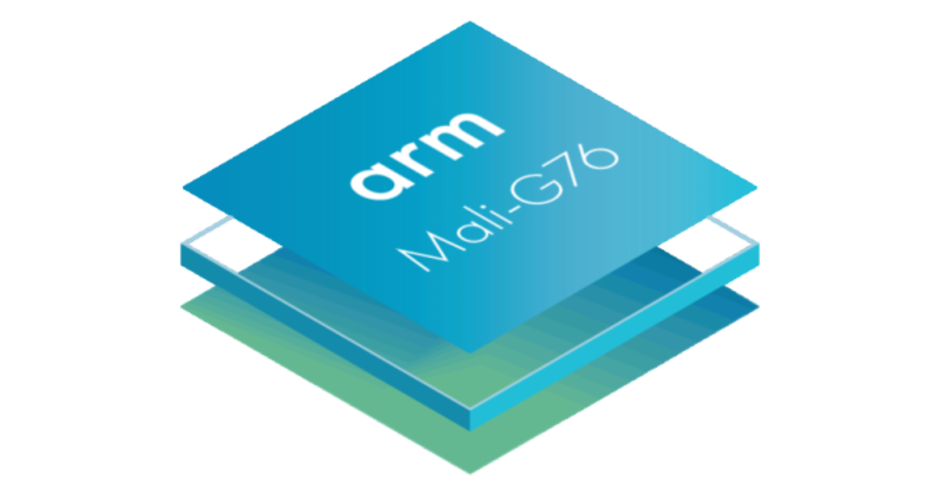 The Kirin 980 is the first to implement the new Mali G76 graphics chip and this results in gains of 46% in performance and up to 178% in power efficiency of the GPU.
Helping with getting smoother gameplay is a new Huawei AI Loading prediction technology that more accurately predicts peaking power requirements and adjusts very efficiently to those changes.

In Huawei's tests with a real game (they used NBA 2K18), real game performance improves by 22% and power consumption is 32% less compared to the Snapdragon 845.


Cameras: New Dual ISP
The Kirin 980 also features a new dual image signal processor (ISP) that delivers the following improvements:
46% camera processing speed improvement
23% recording power efficiency
33% latency improvement
Those numbers come in comparison with the standard ISP built inside the biggest competitor, the Snapdragon 845.
Huawei showed a few impressive shots handled by these new dual ISPs that clearly demonstrated a much higher dynamic range and much sharper detail in both day and night-time situations.

You also have a dual neural processing units (NPU) for the cameras, which put simply boils down to AI recognizing images. The Kirin 980 is probably the fastest in this aspect, recognizing some 4500 images per minute, while the Snapdragon 845 does 2371, and the Apple A11 settles on 1458. There are further improvements to AI performance with object recognition going from contour to whole particular objects, and AI now works not just for photos, but can be applied for recognition in video as well. We're curious how this plays out in smarter video apps.
World First 1.4Gbps Cat21 Modem

Last, but definitely not least, you get the world's first 1.4Gbps Category 21 LTE modem inside the Kirin 980.




Huawei is a networking company at its core and it leads the way with connectivity. The new chip features the following technologies:



4x4 MIMO + 256QAM + 3CC CA = 1.2Gbps
2x2 MIMO + 256 QAM + 1CC = 200Mbps, a total of 1.4Gbps
And for those who are not expertly-versed in networking, this simply means that you get faster speeds for streaming video and gaming. Huawei has also separately worked on ensuring you get less interruption when you go on the subway and high-speed rail with 10x smoother data streaming.


The Kirin 980 uses a in-house Wi-Fi chipset, the Huawei Hi1103 with supported downlink speeds of up to 1732Mbps, more than double the native Snapdragon 845 Wi-Fi module.

When is it Coming and in What Devices?
Two phones with the Kirin 980 are already announced
The Kirin 980 is already in mass production and it is coming in devices very soon.
The first phone to feature the new chip will likely be the Huawei Mate 20 Pro, which should be announced in a month or so in October. The second phone to come with this chip will be the Honor Magic 2, a revolutionary device with practically no bezels and no notch (and a slide-out camera).
All in all, Huawei seems to finally have a chip that can compete with the best out there. We can't wait to see it and try it in real-world devices soon.
Recommended Stories