Xiaomi Mi A2 Review
25
Xiaomi's arrival on the US market is still a chimera in 2018, but its latest releases reveal that the large Chinese company is ready to tackle a much, much-broader global audience.
The fresh new
Xiaomi Mi A2
is the perfect example of this – an affordable smartphone that seemingly embodies the perfect marriage between capable hardware and the intuitiveness of Google's clean Android software.
Almost sounds too good to be true, but is there a catch? Join me as we untie this intricate knot!
Design
Let's make one thing clear from the get-go: the Mi A2 is a well-designed phone. There are just a few things preventing it from being the new yardstick on the mid-range market.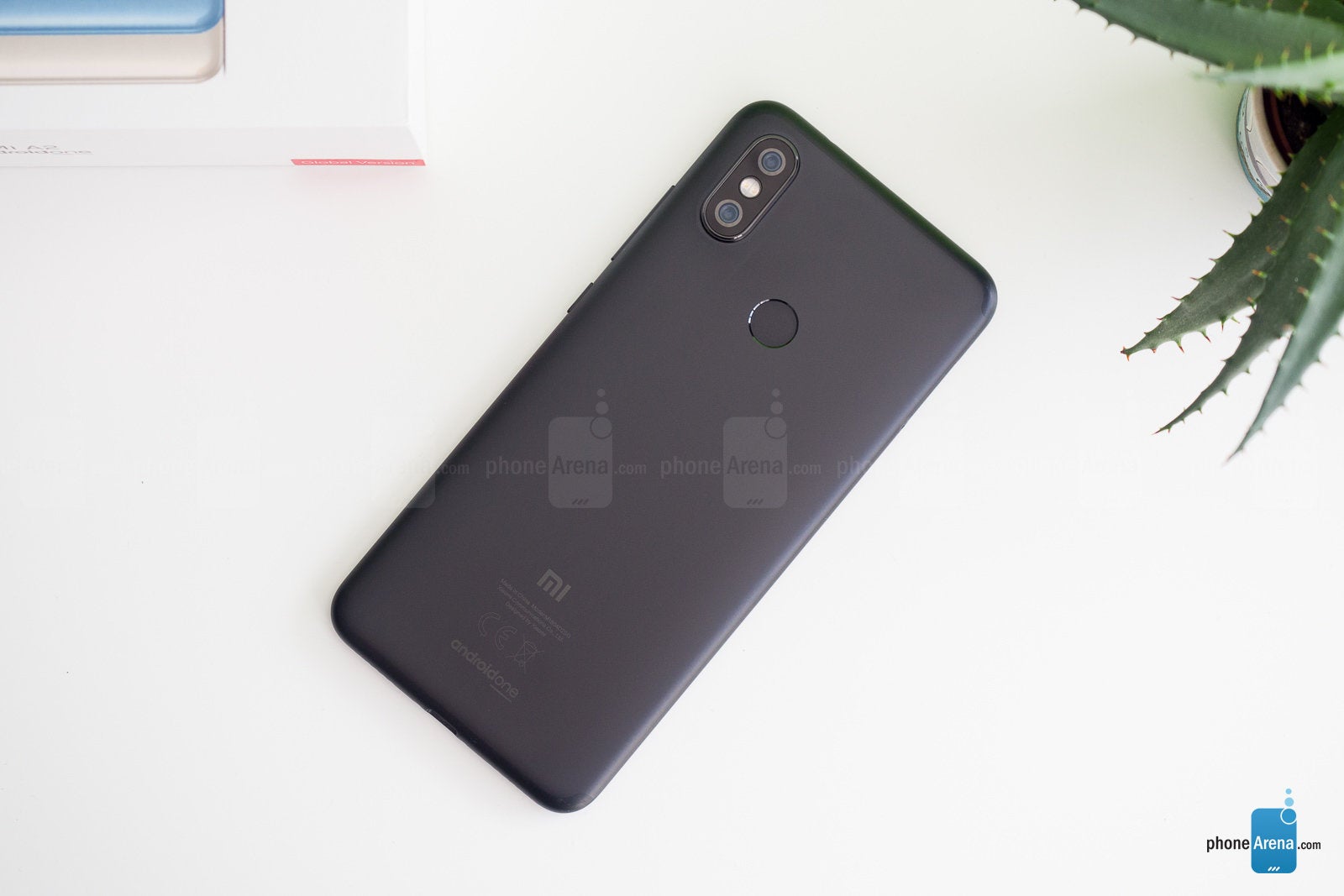 Xiaomi has definitely gone a long way as far as design goes, and it looks as if this knowhow has successfully trickled down from the more premium lineups all the way down to the Mi A2. Its velvety-smooth metal body feels much sleeker in the hand than the intriguing price tag would otherwise suggest. Combined, both the clean, slim design and the smooth metal finish make for a device that's a joy to hold and use.
Look high and low but you won't find a 3.5mm audio jack – it has been sacrificed to keep the footprint of the Mi A2 as thin as possible. At least a dongle is included in the box.
There is a fingerprint scanner at the rear of the phone, placed at a very convenient spot. Notable is the addition of a USB Type-C port on the device – Xiaomi's affordable mid-rangers these days are usually donning an archaic microUSB port. There's also an infrared blaster at the top of the phone also deserving a mention – this staple of most Xiaomi phones comes in very useful, but we will come back to that one later.
The hardware buttons of the Mi A2 provide tons of feedback and are quite clicky, even excessively so. Some might find them a bit annoying, but I vastly prefer them to their polar opposites – those disgusting mushy ones.
Display
The Xiaomi Mi A2 employs a large, 6-inch IPS LCD display up front, boasting a resolution of 1080 by 2160 pixels. I reckon that even in this day and age, it's more than enough for most people, including myself.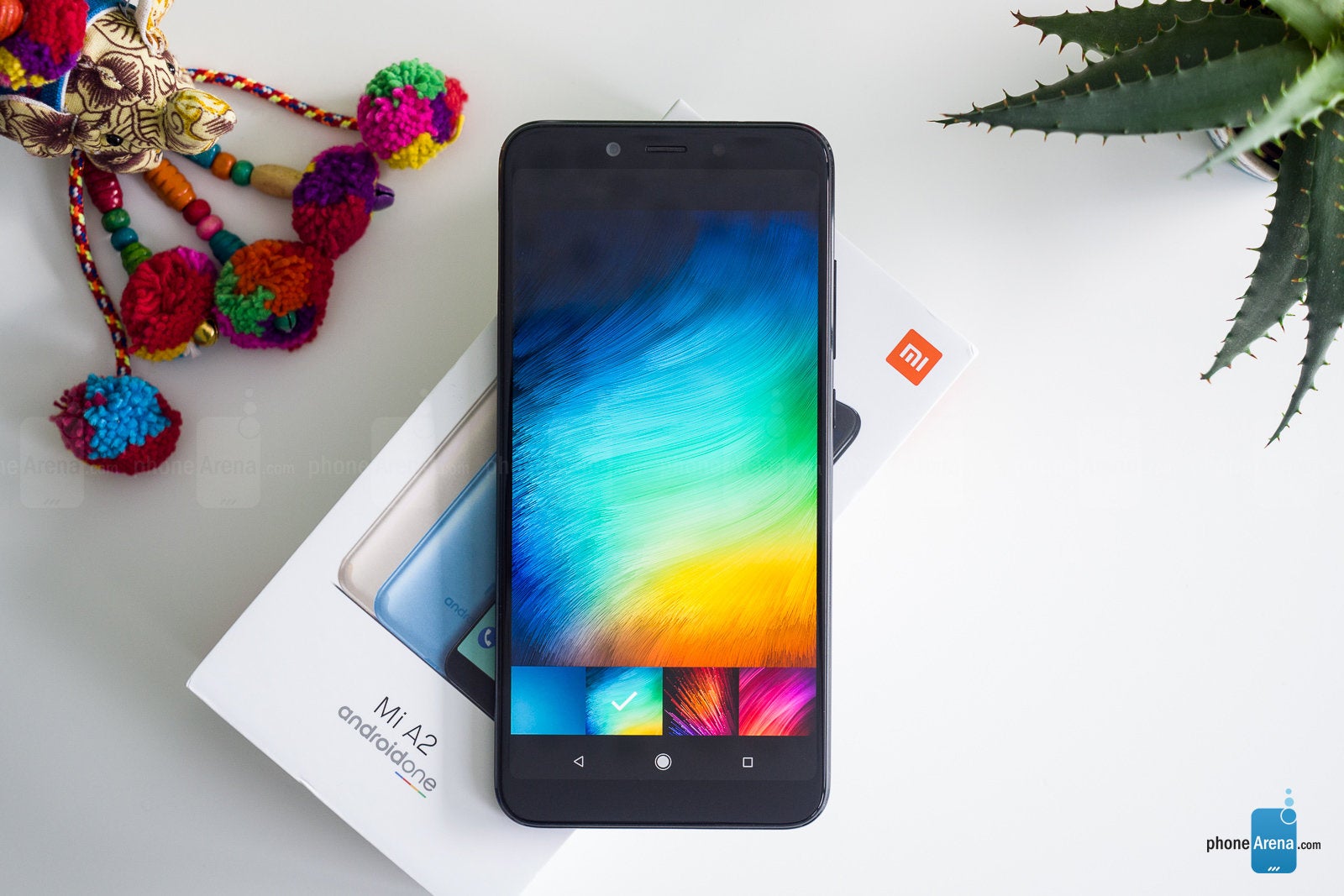 Overall, the display itself is good but has a few caveats. On the upside, it has nice contrast, sufficient maximum and excellent minimum brightness, as well as good viewing angles. However, while colors are fairly accurate for the most part, the white balance has a noticeably blueish tint, which makes up for a rather cold screen that's not quite pleasing to the eye.
If you're used to vivid displays, the Mi A2 will immediately strike you as bit drab and lacking any punchiness. I got used to it after a day or two, but one of the things I actually miss is MIUI's display mode calibrator tool, which allows you to calibrate the display to your own heartfelt content. No such thing is present on the Mi A2 as it's powered by pure Android, which means you're stuck with the not-so-impressive default color calibration.
Display measurements and quality
Hardware

and performance

Admittedly, my day-to-day usage has certainly been tainted by the super-snappy Snapdragon 845 chip that powers my daily driver, and switching to the Mi A2 for the purposes of this review felt like a noticeable regression in terms of performance. Of course, the humble octa-core Snapdragon 660 chipset inside the Mi A2 isn't really meant to match the flagship performance of a Snapdragon 845, and I was perfectly aware of what I was getting myself into.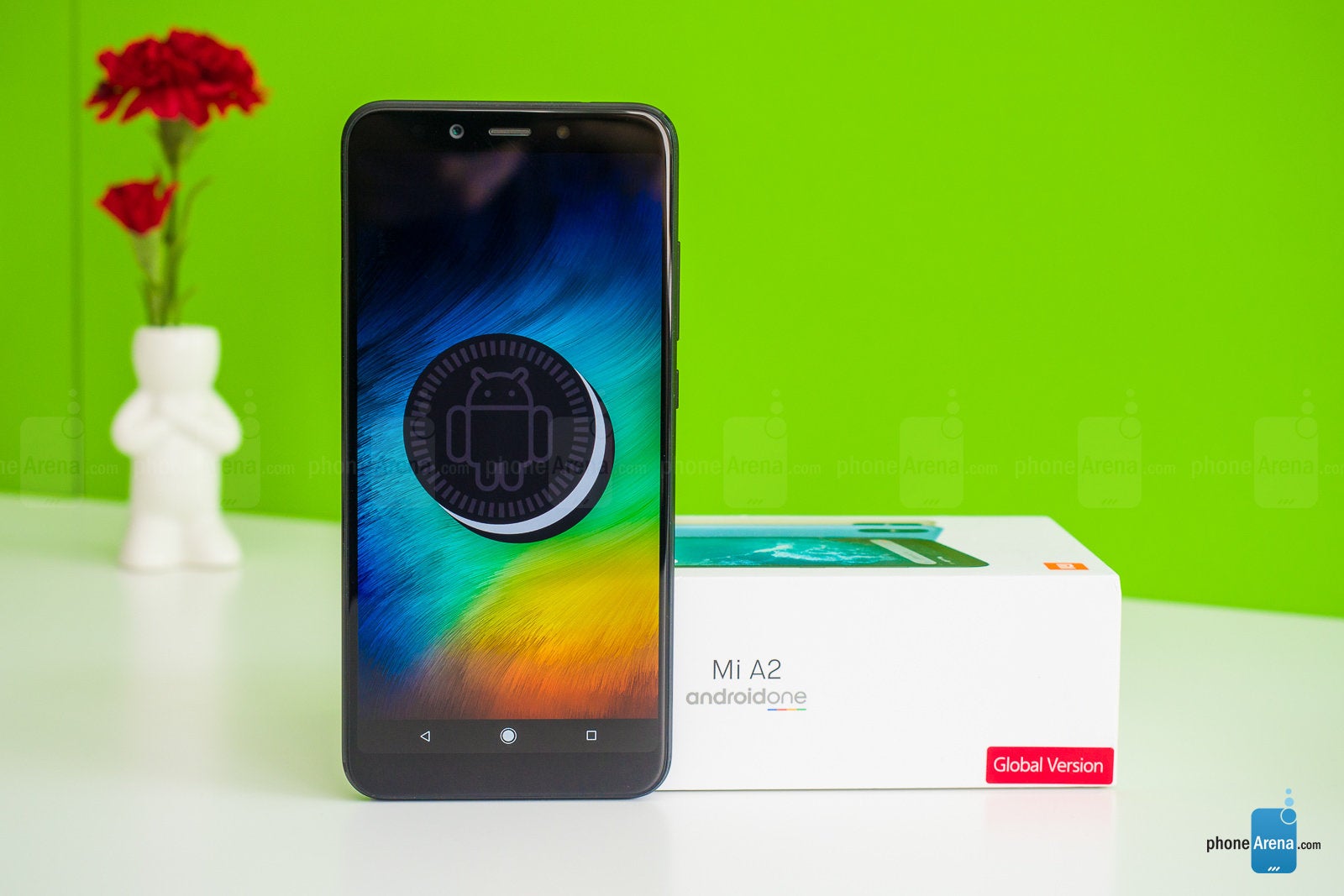 With that in mind, the Mi A2 performs admirably.
Surely, it would lag here and there, especially if you try to do too many things at once. For example, I had to endure irritating stutters in the Instagram app, but I am not entirely convinced that was the Mi A2's fault. Light gaming is okay, but load up a heavier game like PUBG or the Fortnite beta and you will be up for a timely awakening.
The 4GB of RAM and the 64GB of on-board storage feel perfectly adequate to me and are as much as you would expect in the Mi A2's price segment. There's no microSD card slot.
Interface

& functionality

This is the second Android One device Xiaomi has released so far, and similarly to the Mi A1, Google is directly responsible for the software support of the phone. Just like any other Android One device, this one is guaranteed to receive software updates for two years directly and monthly security patches for three years directly from Google. The Xiaomi Mi A2 launched with Android Oreo, and aside from Android Pie, it will most certainly receive get a taste of next year's Android Q as well.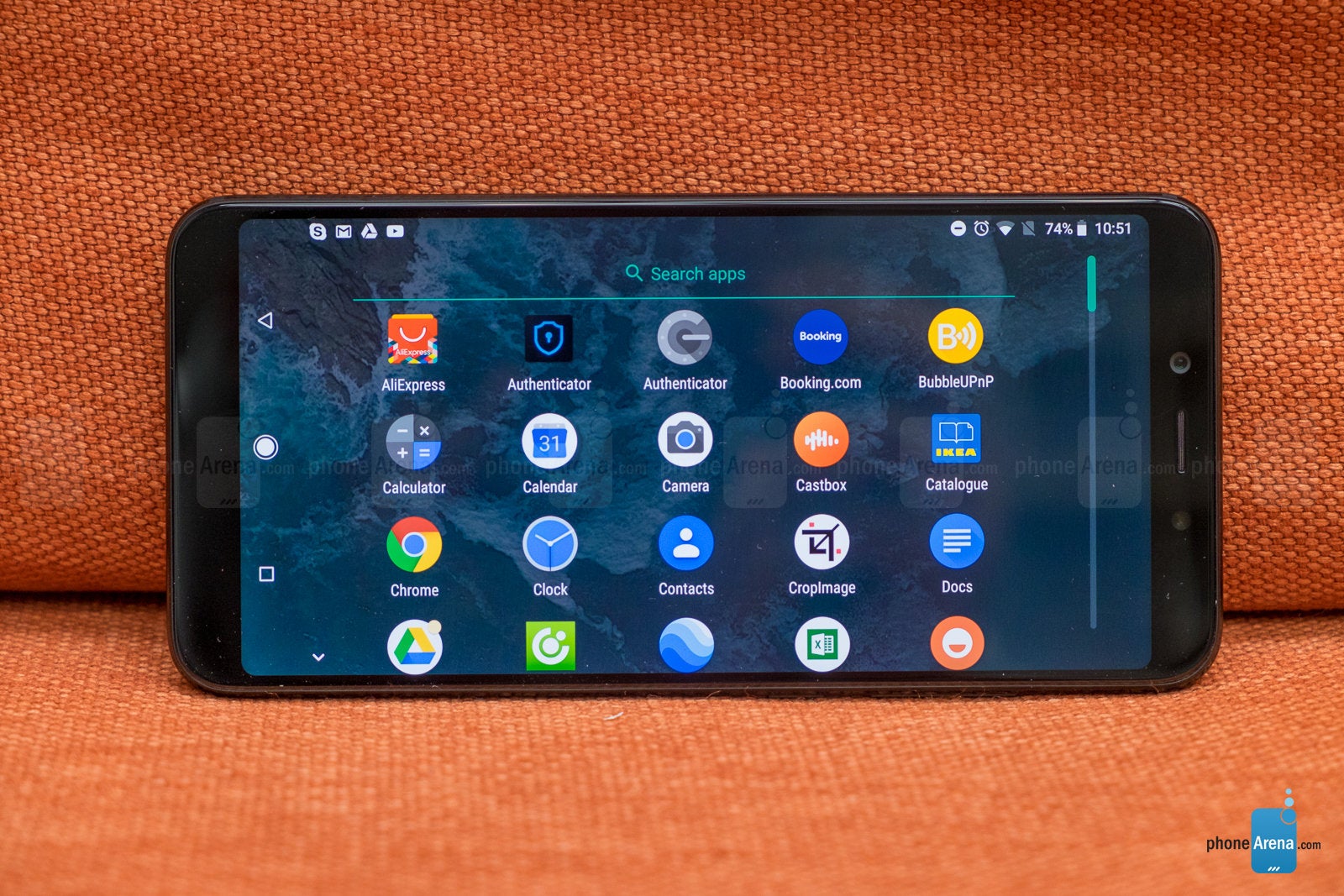 Now, while the Mi A2 ships with pure Android on deck, it has a sprinkle of pre-loaded Xiaomi apps – Feedback, Mi Drop, File Manager, Mi Remote, a slew of stock MIUI wallpapers… and that's about it. Aside from those, the software experience is as vanilla as it gets, with hardly any custom setting that's not present in clean Android. Surely, it's lacking in terms of features and functionalities when compared to almost any custom Android build, but to many, including myself, that's a feature of its own. Surely, Xiaomi's custom take on Android, the so-called MIUI interface, has a bevy of nifty features that'd be useful to the regular user, but to each their own. As the Mi A2 is geared more towards a more global audence, it makes perfect sense for Xiaomi to drop its own interface in favor of a better-known one.
Remember that infrared sensor at the top? It is super useful – controlling all of your house electronics with the phone and not fumbling around with three or more remote controls is one of modern life's minor lifehacks.
When it comes to unlocking the device, users can rely on both the super-snappy fingerprint scanner at the back and the face unlock feature. Have in mind that the latter is not a custom ordeal but part of Google's own Smart Lock feature, which is already present on a large trove of Android devices. It's very convenient, but not as secure as those 3D face-scanning ones.
One thing I hated about the phone is the LED notification light. Unlike almost any other Android device out there, the Mi A2 has a single-color notification light that lights up in white for anything, be it from low battery to a WhatsApp notification and an email, which is extremely user-unfriendly. Its pulse is also kind of stuttering and slow to update, further making up for the bad experience in this aspect.
Another thing I sorely missed on the Mi A2 was the fingerprint swipe gesture, which would expand the notifications/quick settings shade on most Android phones.
Multimedia
Тhere is a single down-firing loudspeaker of the Mi A2, and it's not that good in terms of audio quality. Sure, it gets pretty loud, but crank it up over 80% and you will be subjected to a ear-piercing loudness distortion. The audio sounds tinny, the base is hollow, and overall, I wouldn't recommend enjoying your favorite TV shows or listening to music on the loudspeaker.
Overall, the video-watching experience is average at best, but that's to be expected from just about any device of the same price category. The display won't wow you in any way as it does its job with as little fanfare as possible – there's no HDR or video-enhancing feature on board. But still, it gets the job done.
Camera
The camera performance of the Xiaomi Mi A2 pleasantly surprised me.
Boasting a dual rear camera comprised of a main 12MP Sony IMX486 sensor with an f/1.75 aperture and a secondary 20MP Sony IMX376 sensor with f/1.75 aperture, the Mi A2 is very adequately geared to meet all of your photographic expectations. The interesting bit here is that the secondary rear camera is not only used to enhance low-light photos and for depth information, but also for pixel-binning, combining four pixels into one. At the front, we have a potent selfie camera that is adorned with a 20MP Sony IMX376 sensor and a wide-ish f/2.2 aperture.
It should be noted that on the software front, the Mi A2 ships with Xiaomi's MIUI camera interface, which is slightly more feature-rich than the one you'd get with the Google Camera. It comes with a ton of shooting modes besides the standard photo/video one: Panorama, Time-lapse, Manual mode, Slow motion video, Tilt shift, Handheld Twilight mode for ultra low-light situations, and a few other niche ones. Overall, the camera app should easily cover most of your needs, however specific and intricate they might be.
Image quality
In good lightning, you'd be forgiven if you mistake a Mi A2 camera sample for one made with a much more expensive device, and rightly so – the camera produces very pleasing images that have enough sharpness and saturation to make them pleasing to the eye but not excessively overdone. The HDR feature is smart enough to kick in when it's needed, helping the camera alleviate the pain of burned highlights and pitch-black shadows most of the time. Surely, sometimes the automatic HDR would decide it isn't needed, resulting in a slightly less usable picture, but this only happened once or twice to me.
Just like you might imagine, the Mi A2 has AI-assisted portrait mode that does a good job at producing appealing portraits. Just like many phones out there, it is prone to mistakes when it has to blur a more complex background like leaves, branches, and flowers, but does a very good job against a more uniform backdrop. It should be noted that the portrait mode has some slight beautification enabled by default - it smoothens the skin, fixes the picture's tone, and removes blemishes and imperfections.
Selfies, on the other hand, are pleasing to look at, but they tend to look a bit softer in lower-light situations and lack any distinctive sharpness. The selfie flash feature is definitely very nice to have, but I found it a bit too weak
Video quality
The Xiaomi Mi A2 shoots 4K and 1080p videos at 30fps and is also the first mid-range Xiaomi device to shoot 1080p videos at 60fps right out of the box. Videos are electronically stabilized in all modes except for 4K@30fps. For the most part, videos at either resolution turn out okay, with 4K naturally having much more detail, though one very annoying issue I had with the videos is that there is too much focus-hunting involved a bit too often. While it's true that the device is super-quick to readjust its focus point, the focus-hunting in many shooting scenarios could ruin your video.
Battery
What the Mi A2 lacks in performance, it makes up in terms of efficiency. It has a modest 3,010mAh battery in the trunk, but this one lasts a while. To be exact, it endured for 7 hours and 23 minutes in our custom battery test. This result can be traced back to the Snapdragon 660, which turns out to be quite the efficient chipset and seems like a worthy successor of Xiaomi's BFF, the Snapdragon 625, the previous uncrowned king of efficiency.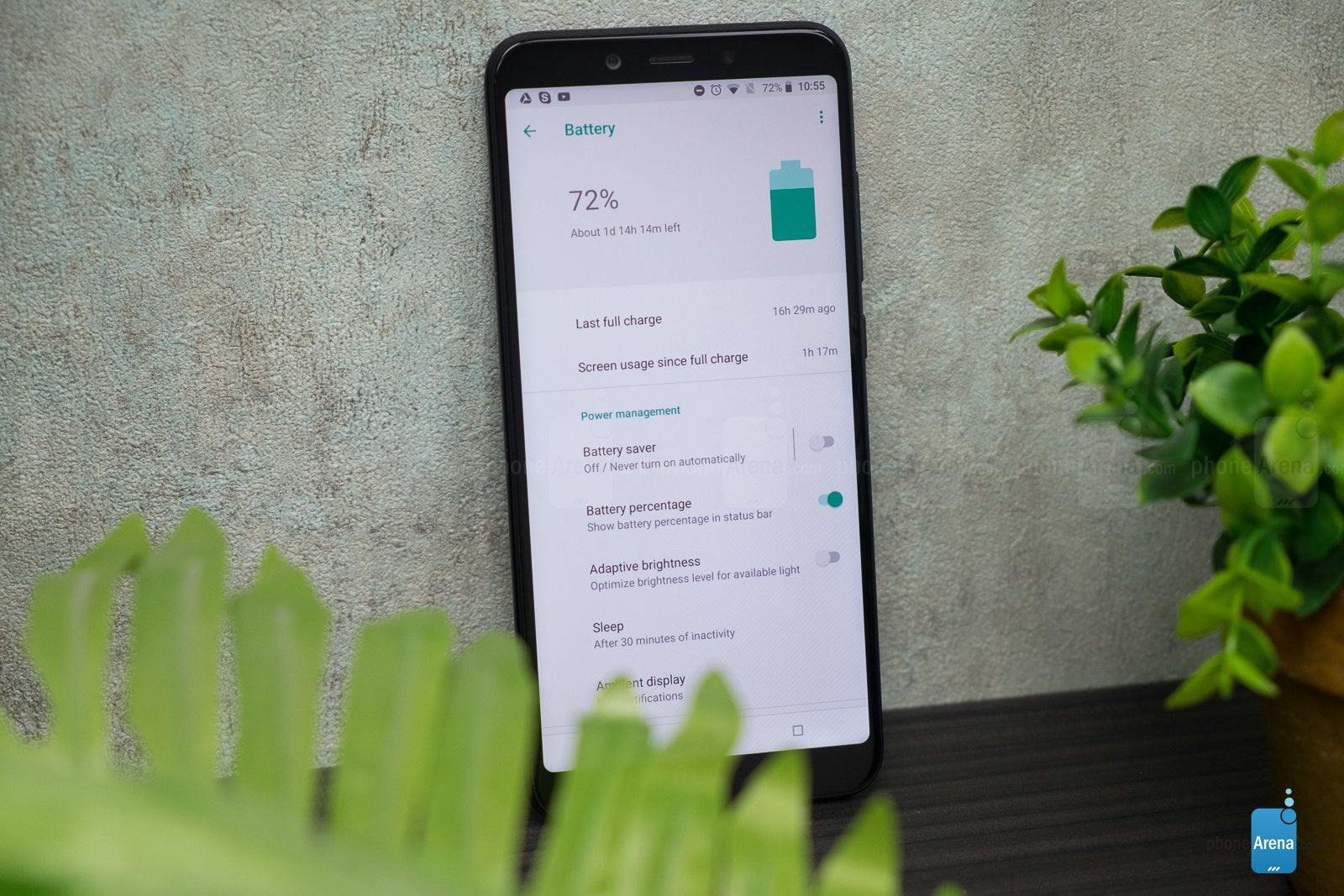 In my experience, the Mi A2 would last me for a full work day before requiring a top-up, averaging between 5 and 6 hours of screen-on time. I hardly ever played any games on it and largely used it for browsing the web, a little bit of Reddit, a little bit of Instagram, and listening to Spotify for hours.
Fully topping the battery takes 107 minutes, and that is similar to the Samsung Galaxy S9 in terms of rapidness. No fast charging solution here, and the supplied wall charger is a 5V/2A one.
Conclusion
Unlike most Xiaomi devices that mainly target the Chinese and Indian markets, the
Mi A2
is geared towards a much wider global release – the phone will be up for grabs in many countries across Europe, Asia Pacific, the Middle East & Africa. The USA is traditionally not present, but denizens of Colombia and Mexico will be able to get this one.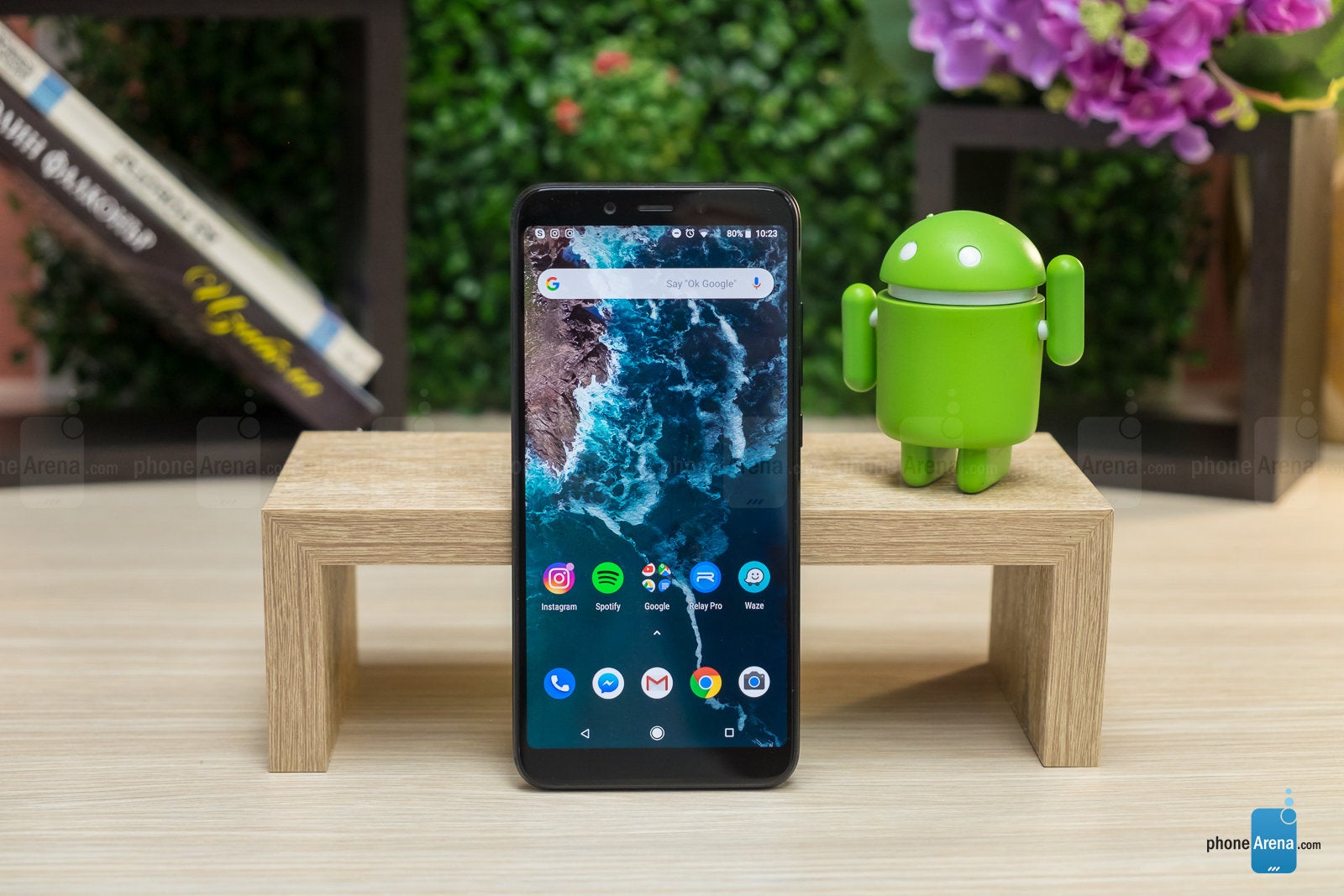 While pricing varies by market, I'd say the phone carries a very adequate price tag. You will generally be able to get a Mi A2 at your local retailer for the following prices, though be advised that prices vary between different regions and even retailers in the same country:
4GB RAM + 32GB storage: 249 euro
4GB RAM + 64GB storage: 279 euro
6GB RAM + 128GB storage: 349 euro
Overall, you'd be hard-pressed to find a better deal on a device with pure Android that boasts a similarly capable camera and comes with such a well-rounded hardware package, not to mention the software support that's on par with the Android flagships out there.
Even though the Mi A2 has its flaws, I find it somewhat hard to judge the phone for them given what a nice value-for-money device you're getting your hands on. If you can look past the not-so-accurate display and the lack of a 3.5mm audio jack or a microSD card slot, both of which are still regular features of mid-range devices, then you're in for a tasty Android treat that wouldn't break the bank.
Would I use this one as a personal phone instead of a flagship? Sure thing – I don't feel that the phone is lacking in any area that's important to me, and I reckon this would be the case for many other Android fans.
The Xiaomi Mi A2 is solid two thumbs up!