Spigen Neo Hybrid EX Case for Apple iPhone 6 Review
1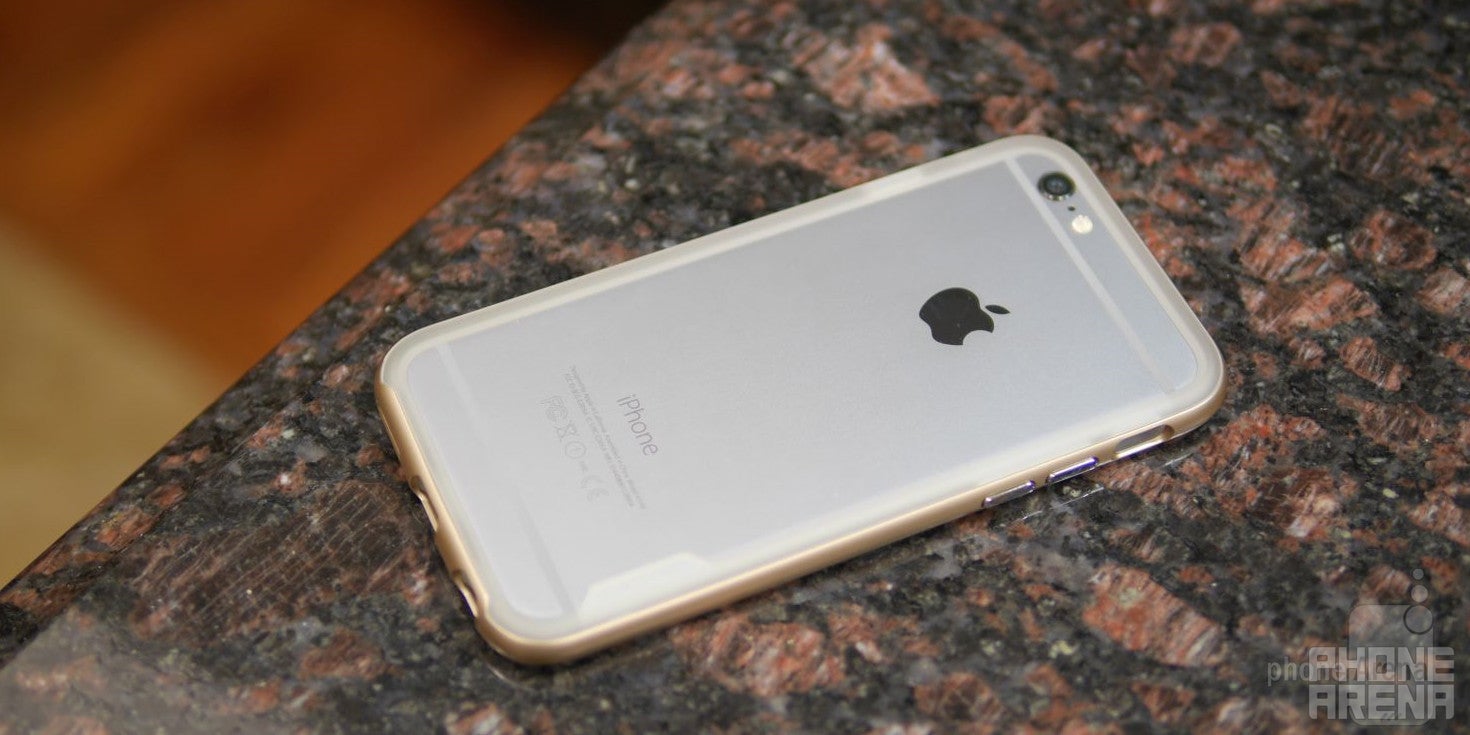 One of Spigen's most popular line of cases, the Neo Hybrid, has been expanded to an entire series of its own – spawning the one we're reviewing here; the Spigen Neo Hybrid EX Case. Unlike the usual one, the Neo Hybrid EX is more of a true bumper case, so it essentially wraps around the sides of the iPhone 6. Minimalism is in play here, of course, but it still features the same dual layer protection that the series is known for.
Comprised out of two components, a UV coated hard polycarbonate outer shell that goes over a high polymer coated soft frame lining, the iPhone 6's sides are cushioned effectively to safeguard it against minor drops and bumps. Our particular review unit sports a champagne gold accent, but Spigen has it available in a total of 7 colors – so there's some personalization in play here. While cutouts around the case offer easy access to things like the Lightning port and 3.5mm headphone jack, the metal accented buttons help to give the Neo Hybrid EX a pleasant contrast. However, the power button feels too stiff to our liking.
Being a true bumper case, it means that the front and back sides of the iPhone 6 are left exposed. There are no screen protectors included with the packaging, so you'll need to supply your own if you're worried about the iPhone 6 being scratched. Upon closer inspection, there's a little bit of a lip that the case offers, but it's very minimal. In fact, it looks like the camera lens of the iPhone 6 is flush to the frame of the Neo Hybrid EX Case – so it's quite possible that it can come into contact with surfaces.
You can pick up the Spigen Neo Hybrid EX case for the iPhone 6 for as low as
$18.22 through online portals like Amazon
, down from its normal price of $34.99, but it's still a tough sell considering that your dishing out that much for a bumper case. If you like the minimalist look of this case, then it might be worth the money to check one out. However, if you're more concerned about protection, we'd suggest putting the extra money into something else.
Recommended Stories