BuQu Tech PowerArmour Battery Case for Apple iPhone 6 Review
4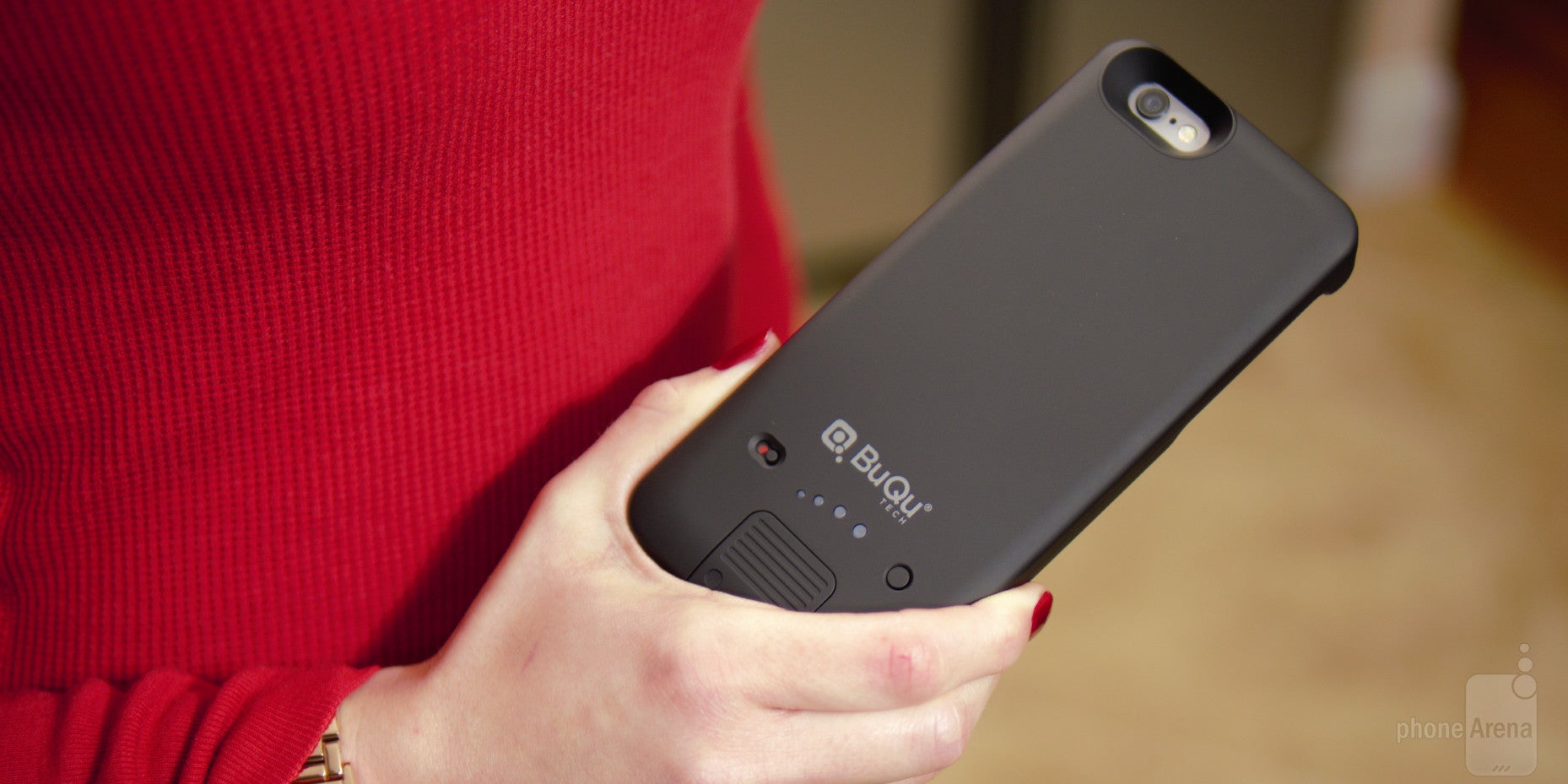 The BuQu Tech PowerArmour Battery Case looks and functions similarly to all the other battery we've ever tested with Apple's iPhones. Despite that, we will say that we like how the Lightning cable is arranged to seamlessly fit onto the iPhone 6. Whereas with other battery cases, which would have these weird extensions that sometimes jut out awkwardly from the rest of the case, the PowerArmour Battery Case is able to offer a seamless look because the section of the case that holds the Lightning cable can pulled down to allow the iPhone 6 to rest in place – and then pushed back up to make the connection.
When it comes to its overall design, however, it's a bit too conventional for our liking. In all honesty, it's pretty boring by today's standards, even though its soft touch finish gives it a clean look. To an extent, the case also serves as a protective one as well – on top of being a battery case, of course. Unfortunately, the added heft of the case recesses the iPhone 6's 3.5mm headphones jack, which requires the included extension adapter to access. On the back, there's a single button that lights up the corresponding four blue LED lights to indicate its charge status. Not too far away, a simple switch permits us to initiate the charging process at a moment's notice.
As for its charging capability, it's stuffed with a 2800 mAh battery, which manages to fully charge a dead iPhone 6 back to a 100% level. After that, we're only able to get another 35% charge before it's completely tapped out. For its intended purpose, the full charge we're able to draw out of the PowerArmour Battery Case is sufficient to our liking, but nothing too extraordinary to say the least.
Slapped with a price of $79.99
, it's within the tolerable range we see in other similarly spec'd battery chargers – so it's an investment that power users won't mind dishing out for.