New Trent Trentium 6S Case for Apple iPhone 6 Review
1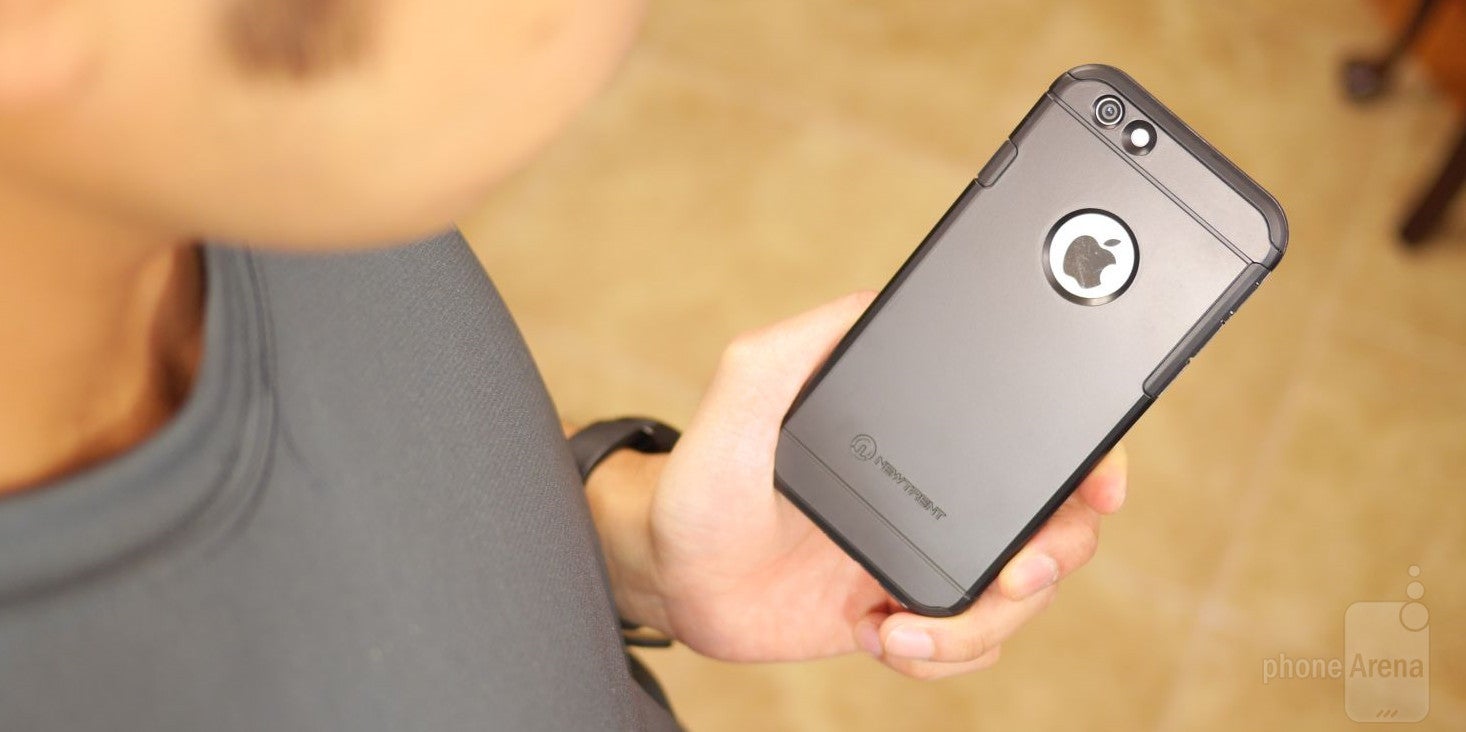 New Trent's Trentium 6S case for the iPhone 6 not only envelops the phone to protect it against normal wear and tear, but there's a personalized aspect in play with its interchangeable back plates, which are included with the packaging. In terms of design, we can see some similarities to Otterbox's stuff, like its Commuter Series case, seeing that it similarly follows with its own ruggedized design language – plus, there's a circular cutout in the rear where the Apple logo is located on the phone.
Comprised out of three components, there aren't a whole lot of issues trying to put on/put off the case. First and foremost, there's the front cover that safeguards the iPhone 6's screen with its built-in screen protector – one that also has a thin film over the Touch ID sensor to allow continued usage of it. Another polycarbonate-made rear cover seals the iPhone 6 within the case, while the last piece, the interchangeable rear plate, is slapped over the rear polycarbonate section. Overall, the design isn't an original one per se, so it comes off rather generic looking for a rugged case, but we do like how it only adds an extra 5mm to the iPhone's skinny frame.
In terms of protection, the New Trent Trentium 6S case offers adequate protection against most falls and drops – so there's no fear in finding the phone breaking or cracking because of it. At the same time, we're assured that the phone's screen will remain scratch-free because of the built-in screen protector of the case. And finally, there's a water-resistant element with the case that'll protect it in the rain, but don't think for a moment about taking a dip in the pool with it.
Sporting a retail price of $21.95, it really undercuts most of the competition in the ruggedized case market – including Otterbox itself. With the cost, it even includes three different colored rear plates (black, silver, and gold), which is a nice addition that sprinkles a subtle personalization quality we don't necessarily get from other phones. Sure, its design is still bland in comparison to other things, but the personalized aspect and its decent protection, makes its cost oh-so easy to accept. However, we have to say that the polycarbonate material of the case doesn't feel quite as sturdy as the tougher plastic material that Otterbox employs with its cases.
Recommended Stories