Oppo Reno4 Pro review
6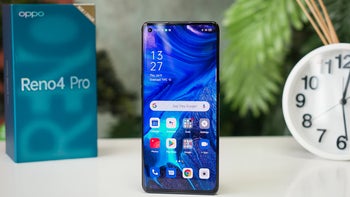 Oppo is the next far-eastern star on the mobile horizon and the goal is obviously to catch up with Huawei and Xiaomi. Oppo is doing this by trying to push innovations like periscope cameras, in-display fingerprint scanners, and, of course, Super VOOC fast charging in its phones. This technology alone is enough to wow many people and rightfully so. The Oppo Reno4 Pro takes the fast charging game to new levels, offering a full charge of its 4000 mAh battery in just 43 minutes (36 minutes advertised).
Sadly, there are some issues with the quad-camera system that cloud the overall experience of what seems to be a generally good device. If you're willing to spend around 400 euro on this phone and wait for software updates that will (hopefully) fix the camera issues, then you'll get a lightweight, attractive device with a nice display and snappy performance.
Design & Display
In a world where premium phones look almost the same, the Oppo Reno4 Pro follows the same glass and metal sandwich philosophy but with a little twist. While the Chinese version of the phone has Gorilla Glass 6 on the back, the global version we're testing swaps it for plastic. It's not such a turnoff, really, as the matte texture is quite pleasing on the touch. It feels almost like paper when you slide your finger on it, and you don't need to wipe fingerprints and smudges off the back every five minutes.
The metal frame is the usual deal, thinner on the sides and with rounded corners. There are no antenna stripes anywhere on the frame, they're probably under the plastic back somewhere. There's a nice green accent on the power button and two separate buttons on the left are on volume duties. The quadruple-camera system is placed in a glass rectangle with a mirror finish. It gives the Oppo Reno4 Pro quite a distinctive look and you can use the reflective surface for selfie purposes.
The front is more conventional-looking, housing a 6.55-inch AMOLED display with a punch-hole selfie camera in the upper left corner. It's a curved story again but a lot less prominent than more extreme iterations of the idea. The bezels are almost uniform around the display with the top and bottom just a tad wider. The Oppo Reno4 Pro manages to pull off a premium look despite the plastic back, and the phone is lightweight too - just 161 grams (5.78 oz).
The display deserves credit for it's one of the brightest out there. The 6.55-incher produces nearly 800 nits on Max Auto (1100 nits advertised peak brightness) which means you won't have any issues under direct sunlight on a bright and sunny day. On default settings, colors are quite cold, but you can warm things up via a simple slider from the menu. There are two main modes - Vivid and Gentle - which are pretty self-explanatory. The resolution is Full HD+ just enough to keep things crisp at this display size.
Another cool feature is the ability to switch between 60 and 90Hz refresh rates (or let the phone do it for you). There's a lot of hype going on with display refresh rates in mobile these days - it's the next battle of numbers. Nevertheless, there is a clear difference between the two modes, most obvious when you scroll through text. When the display is set to 90Hz the text remains crisper and more focused when scrolling and there are less ghosting and fewer artifacts overall. As with most AMOLED panels, there's an Always-on mode present.
Display measurements and quality
Camera & Audio
Oppo's so-called Innovative Quadcam is in reality a pretty standard business. There's a 48 MP main camera with OIS, a 8 MP wide-angle shooter, a 2 MP mono camera and a 2 MP dedicated macro snapper. More is not always better, despite what Pooh likes to say. Frankly, we expected more from the quad-camera system. Even in perfect lighting conditions, photos lack detail and dynamic range.
There's a striking difference in colors between the wide-angle and the main cameras. While the former tends to add a blue tint to the images, the latter snaps photos with a purplish hue. Things don't end up here. The macro camera is almost completely useless, as it's really hard to focus at focal distances below 10cm. We managed to get better macro shots using the main camera.
The portrait mode is another disappointment - images are either overexposed in the background or underexposed as a whole. There are also strange artifacts when the 32 MP selfie camera tries to blur the background. The dedicated night mode is called Ultra Night Mode (everything seems to be so Ultra with this Oppo) and is actually good. Images light up with increased detail and dynamic range. There's some image processing going on and you need a steady hand, but in the end, unlike daylight photos, night shots turn out really good.
< Night mode OFF
Night mode ON >
The Oppo Reno4 Pro can shoot video at 4K/30fps or FullHD/60fps and in contrast to the still images, the results are quite pleasing. There's some clever image stabilization going on and you get smooth clips even when running or shaking the phone. It's almost like the whole thing is put on a gimbal. You can manually turn on Ultra Steady mode, but even when left off, it seems that some image stabilization is still happening.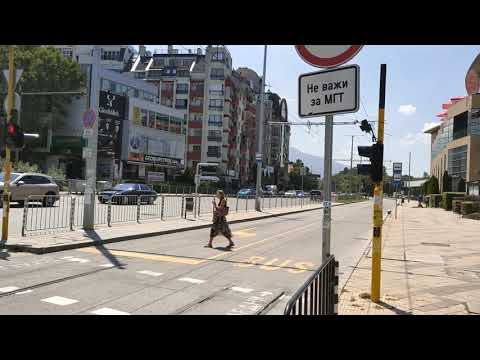 Unfortunately, the Oppo Reno4 Pro features a single bottom-firing loudspeaker. No stereo setup here. And while it's quite loud, sound quality is mediocre at best, with heavy distortion at high volume. There's a 3.5 mm audio jack and although the bundled earphones are nothing to write home about, you can plug in a pair of high-end headphones for your audiophile pleasure.
Software & Performance
Oppo is still a quite obscure brand outside Asia and so is its ColorOS UI. The interface sits on top of Android 10 and adds more features than bloatware, so to speak. There's a system-wide Dark Mode, an app cloner that lets you use two accounts of a given app on the same device, a dedicated split-screen mode, activated with a three-finger swipe up gesture, and more. Game Space, OPPO Relax, and OPPO LAB are quite fun to play with and the performance doesn't take the usual hit observable when we talk about proprietary UI skins on top of Android.
Speaking of performance, the Oppo Reno4 Pro is equipped with a Snapdragon 720G octa-core platform, coupled with 8GB of RAM and 128GB (there's a 256GB option too) of internal storage. It's definitely a step-down from the Chinese version that boasts a Snapdragon 765G SoC but in day to day use you probably won't be able to tell the difference. The phone feels snappy and you can play games too (although, we recommend putting the display refresh rate at 60Hz for best results).
The Oppo Reno4 features an optical in-display fingerprint scanner and it's quite fast and accurate. There's also the Face Unlock feature, which is even faster and works great. Edge Lighting is a special notification feature that displays a subtle color effect on the edge of the display when you receive a notification while the phone is locked. All in all, using the Reno4 Pro is a pleasure - the Snapdragon 720G gets along well with ColorOS 7.2. No complaints here.
Battery life
The Oppo Reno4 Pro features a 4,000 mAh battery which seems just okay at first glance. Thing is, with the efficient Snapdragon 720 platform and the AMOLED screen the phone performs excellently in the battery department. We're talking about two full days of moderate to heavy usage and what's more, with the Reno4 Pro you're getting one of the best fast-charging technologies out there at the moment.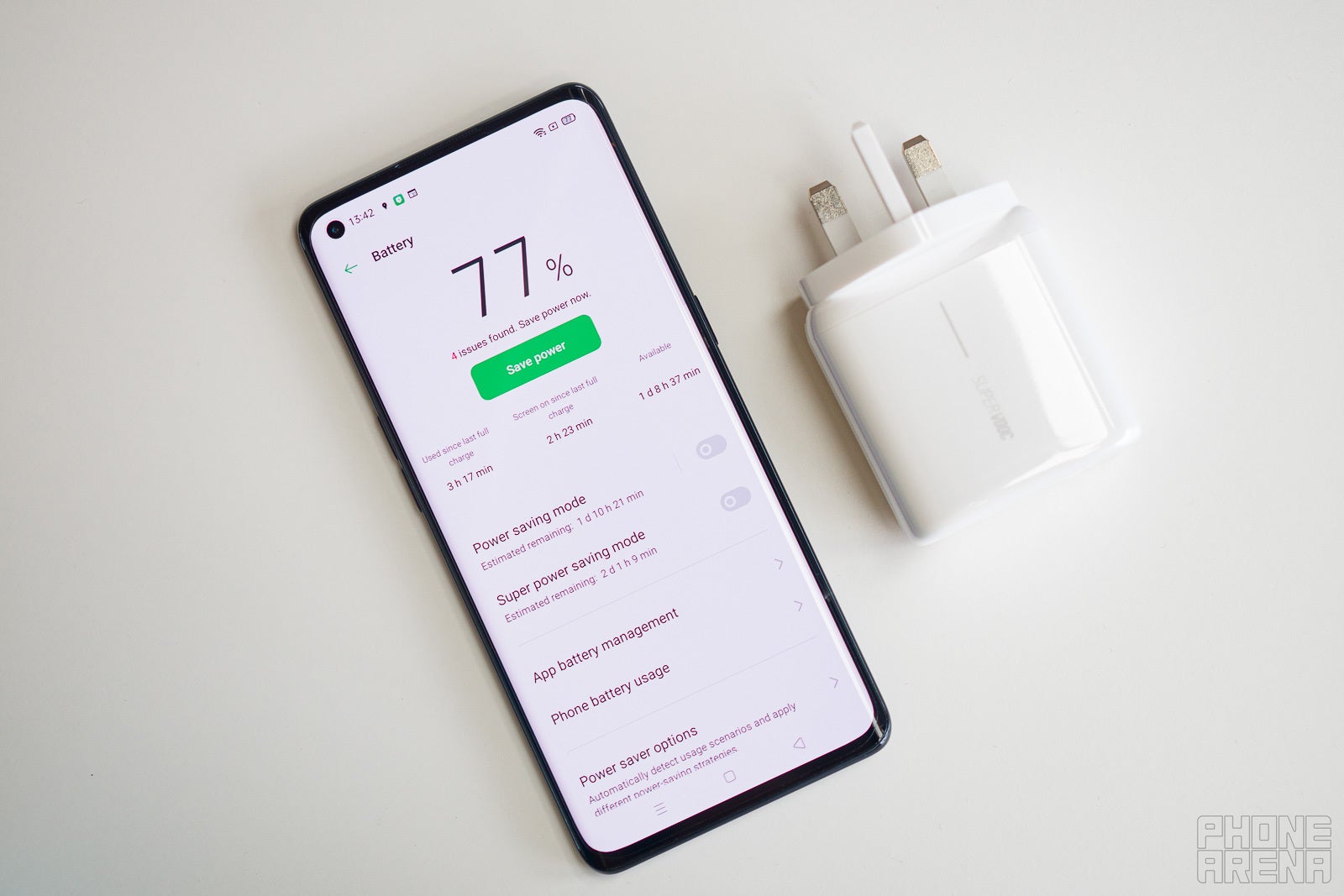 The Super VOOC 2.0 allows for astonishing charging times and that's not an exaggeration. The 65W charger that's included in the package manages to get the 4,000 mAh battery from zero to 50 percent in just 11 minutes. A full charge takes 43 minutes and it's quite uncanny watching the battery percentage go up as if everything is set on fast forward. And let's be real, you won't let your phone die on you and then charge it up. Most of the time you'll charge up from 15-20% which means that you'll get a full charge in about half an hour. Amazing. The only downside is that the charger is huge and not very travel-friendly. But that's a small price to pay, really.
Recommended Stories