Honor Play Review
18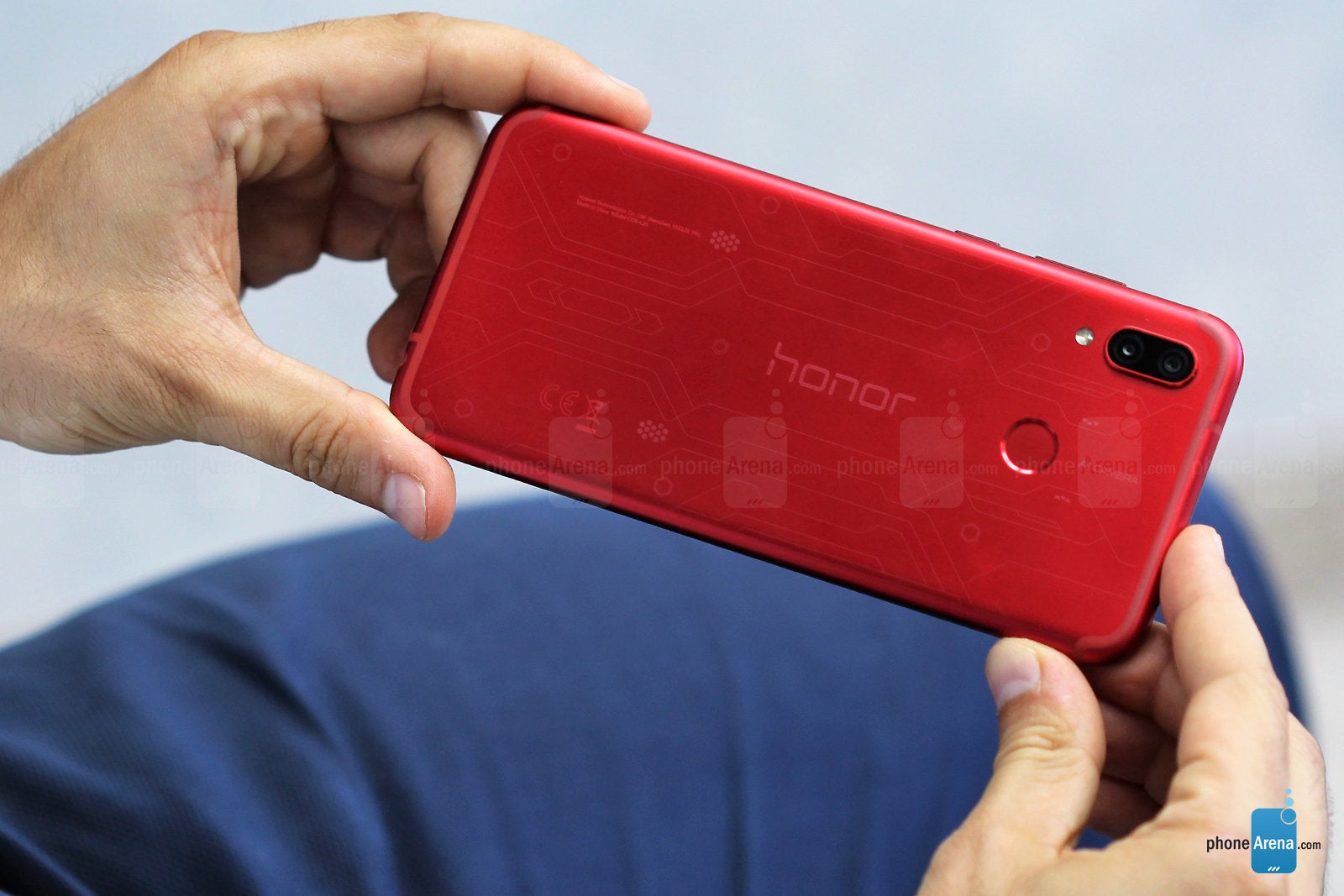 Phones made specifically for gamers are probably the fastest growing new category of smartphones out there: from the
Razer Phone
to the
ROG phone
, and others in-between, we have an onslaught of new devices that aim to deliver the best possible gaming experience in a mobile device.
The newest such phone is the
Honor Play
, a device with a top-rate hardware, a big, notched screen, and some clever optimizations like a heat management system and boosted graphics.
So, is this affordable gaming phone with top-end hardware really the amazing deal that it looks like on paper? We've been using the Honor Play for more than a week now, playing a lot of PUBG on it, and just using it as our daily driver. Here is what we think about it.
What's in the box:
PhoneSilicon case
User manuals
Wall charger (up to 18 watts)
USB-C to standard USB cable
White earbuds with in-line mic and controller
SIM Ejector tool
Design
A compact metal phone that feels sturdy, yet is thin and elegant.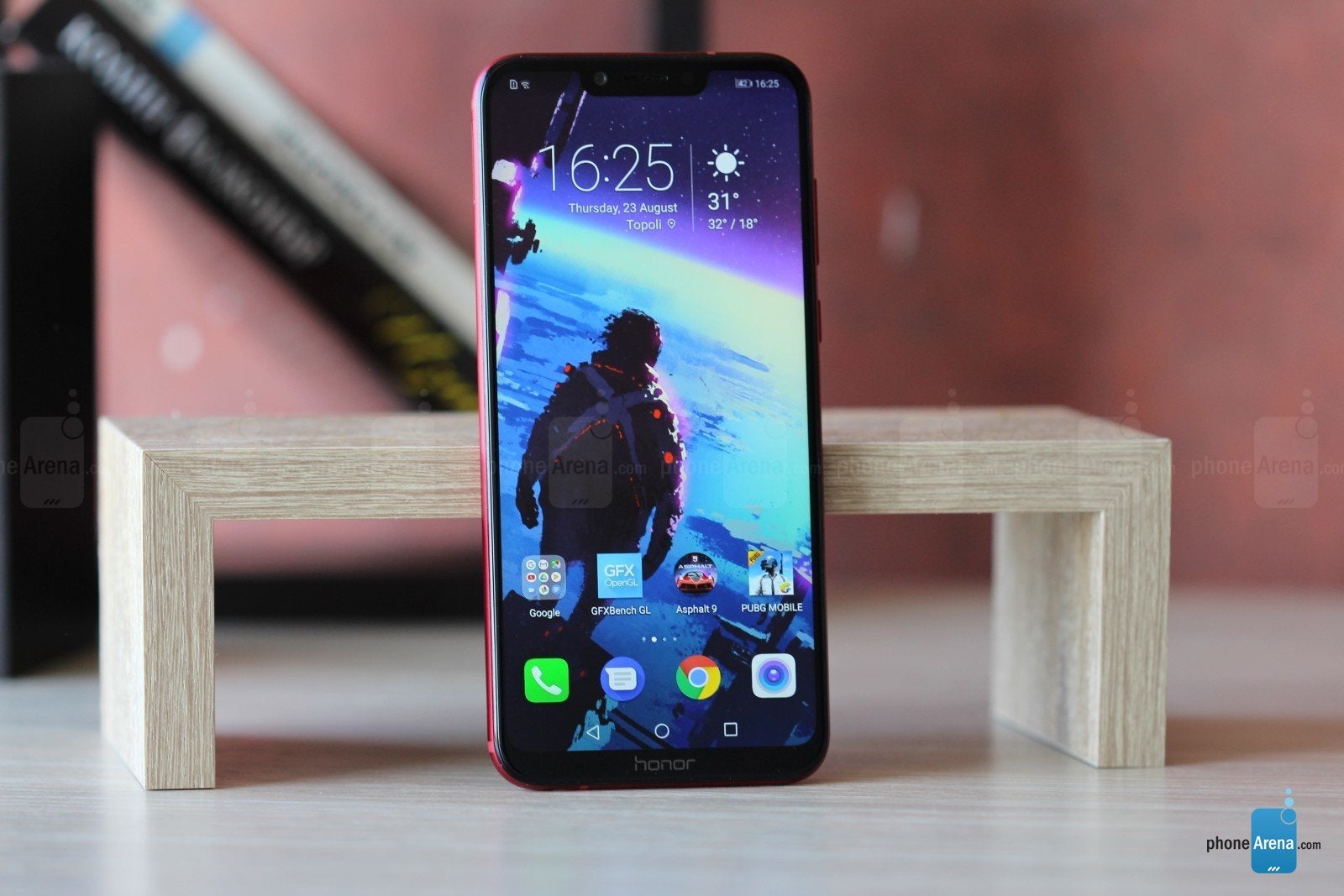 The biggest achievement of the Honor Play in the design department is that it does not look nerdy. It looks just like a regular phone, and a sturdy one, with a solid yet slim metal construction. It's well-built and we like this.
You have a total of five color options: a midnight black, navy blue and ultra-violet ones, as well as patterned red and black versions, and these two do have a hint of gaming styling (we have the patterned red one up for review).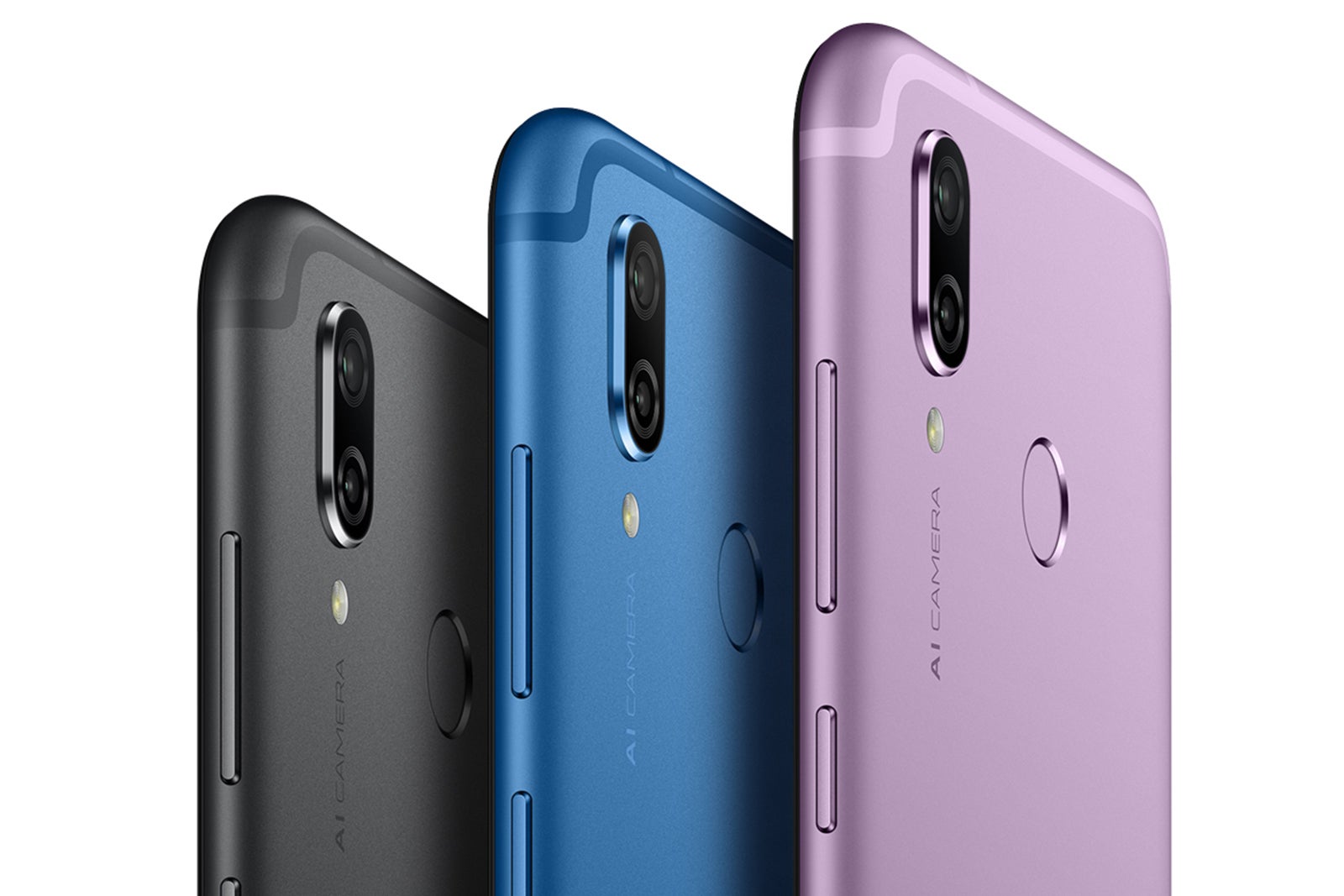 Up front, you have an all-screen design with a notch, while the physical buttons are all on the right side: a power key and a volume rocker above it. On the bottom, you have the loudspeaker, microphone, USB-C port, as well as a 3.5mm headphone jack that you can use with your good old wired headphones.
The fingerprint scanner is on the back and is lightning fast. It unlocks the phone with just a tap, a signature of Huawei and Honor phones from their earliest days, and we found its performance very reliable.
You also have face unlock via the front camera and we are impressed by the speed here too. Registering your face is an easy and straightforward process, and once you're done, you can simply raise your phone and point it at your face, and it will automatically unlock. Very cool!
On the back are also two cameras in a vertical setup, but more on that later.
Two features that you will not find on this phone are water-proofing and wireless charging.
Display
6.3-inch LCD screen is the phone's weakest component.
Whether you like the notch or not, it's here to stay. And just like so many devices after the iPhone X, the Honor Play also features an average sized notch that is as elegant as notches get. You can kind of hide it and have a black bar at the top of the phone if you prefer it that way, but we'd take the extra screen space with a notch. It's worth noting that in games the notch is automatically hidden, which makes sense.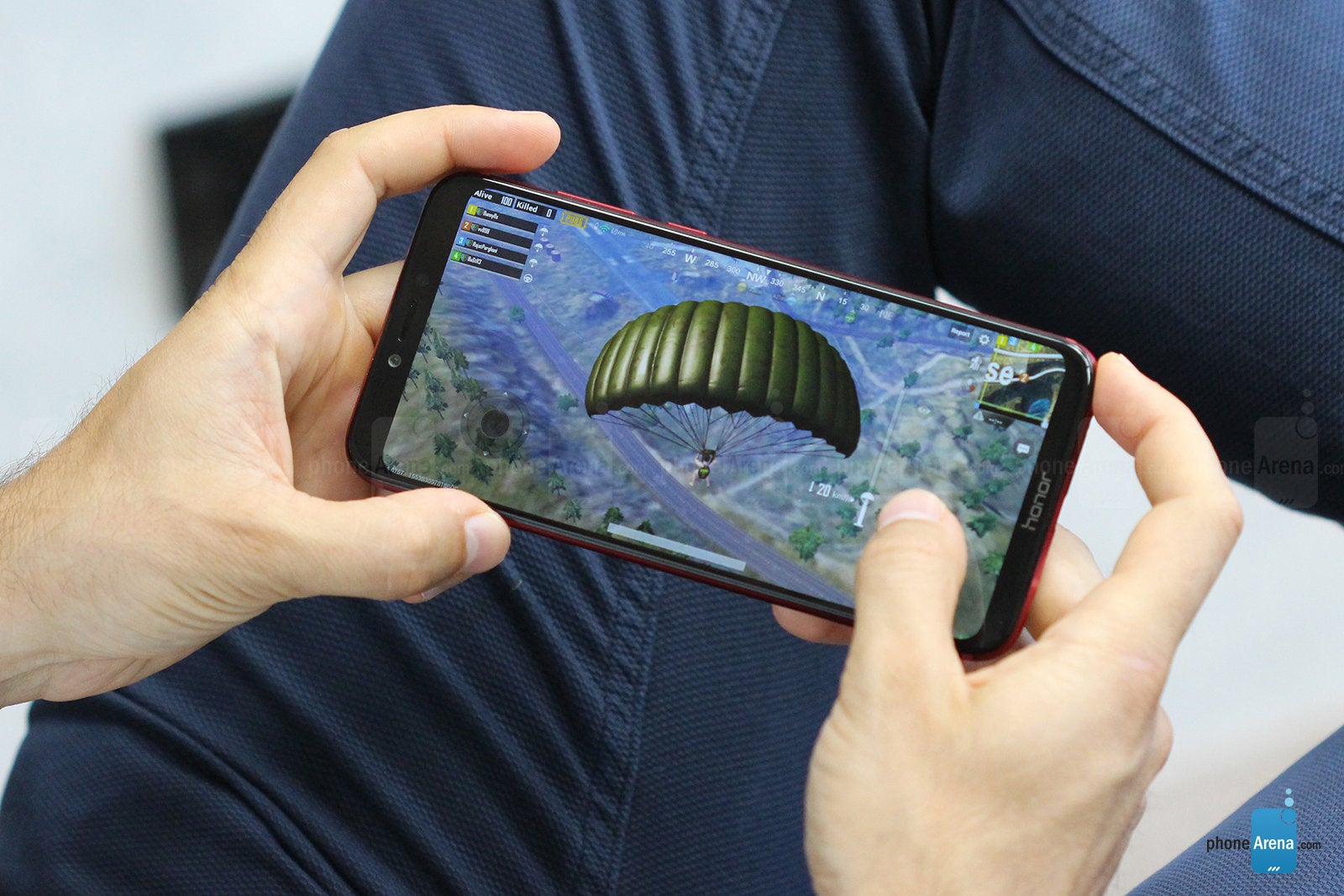 We love that there is no huge chin here and the bottom bezel is kept to a very minimal size, which adds style points.
What about the display itself? Well, it's a 6.3-inch LCD screen and it is taller than usual at a 19.5:9 aspect ratio. The resolution is 1080 x 2340 pixels, or some variation on the Full HD theme, which is perfectly enough for sharp visuals.
However, this is not a great screen by any means and this becomes apparent the moment you compare it against a good LCD screen or even worse, a good OLED screen.
It looks bleak, lacking in vibrancy and power, is a bit too dim, and too reflective. It's our biggest disappointment with this phone as it robs games of their visuals, and despite the high performance that the processor inside can deliver, a bleak screen can ruin and does ruin a lot of that.
Display measurements and quality
Interface

and Functionality
EMUI looks terribly outdated, but it works.
On the software front, the Honor Play features Huawei's emotion interface, or EMUI, in its 8.2 version running on top of Android 8.1.
EMUI boils down to two things: well optimized performance with smooth transitions, and terribly, terribly outdated looks. Yes, you can change the icons and install a custom launcher to partly remedy this, but you inevitably stumble upon those same old-school visuals in core apps that you simply cannot remove, and it is annoying.
Of course, as with any non-Google Android phone, we have our concerns about updates: when will this phone get Android 9 Pie? And will it ever get Android 10? Those are not happy questions.
What is worse, though, is that it is full of bloatware. A bunch of useless apps and apps that duplicate each other in function are installed from the get-go, and this makes for a bit of a messy experience.
Processor

, Performance and Memory
Huawei's top silicon in an affordable package.
The special thing about the Honor Play is under the hood: it runs the HiSilicon Kirin 970 chip, the very same one used in Huawei's top phones like the P20 Pro.
The Kirin 970 chip is built on the modern 10nm manufacturing process, which means that it gets excellent power-to-performance ratings. It runs on Cortex A73 high-powered CPU cores and Cortex A53 frugal cores depending on the load to ensure optimal performance.
However, there is also something that Honor calls GPU Turbo. The company claims that its careful optimization of software and hardware allows up to 60% higher GPU efficiency and 30% lower power consumption of the SoC. The company has tested all of this with the popular battle royale game "PUBG", and says that it gets a 15% improvement in power efficiency with the Honor Play and GPU Turbo, so you can play longer.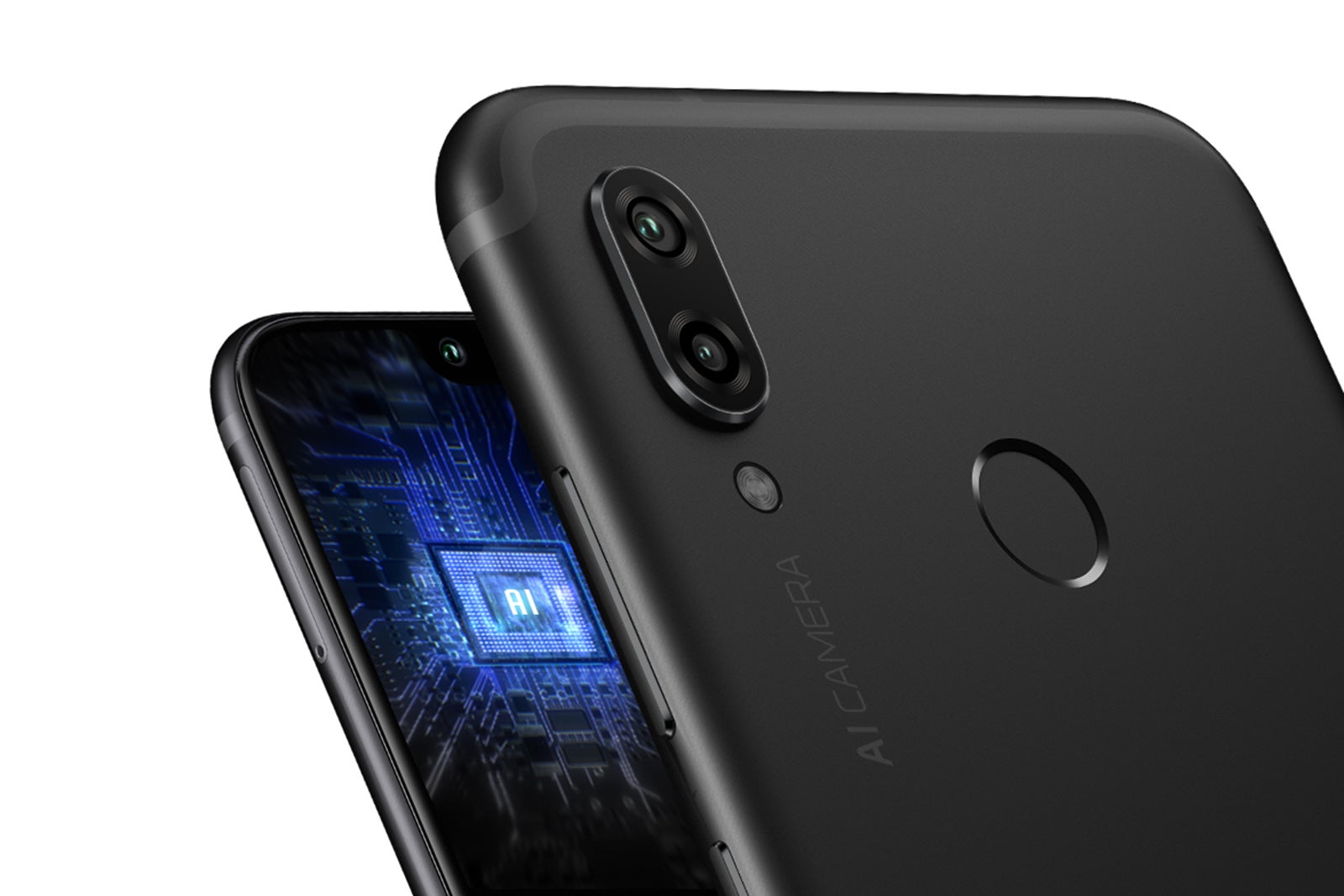 Another new term that Honor throws in is "AI 4D Smart Shock", which is a way of saying that the phone will vibrate when you play and respond to events like pulling the trigger in a game or being shot at. It's a cool gimmick, but not much more than that.
Okay, it's time for the real test: playing PUBG. That's one of the best parts of being a reviewer and I am glad to say that the Honor Play did well in this important test. Gaming on the phone is a solid experience and I was able to play at maximum graphics settings with smooth frame rates and without the phone getting too hot.
We also ran a few benchmarks to see how the Honor Play compares to the competition: it's not quite on par with the best Snapdragon 845 phones out there, but it's nowhere near their price either.
In terms of storage, you get 64 gigs on board and the option to add additional storage via microSD cards, which is generous.
Internet

and Connectivity
LTE for limited markets.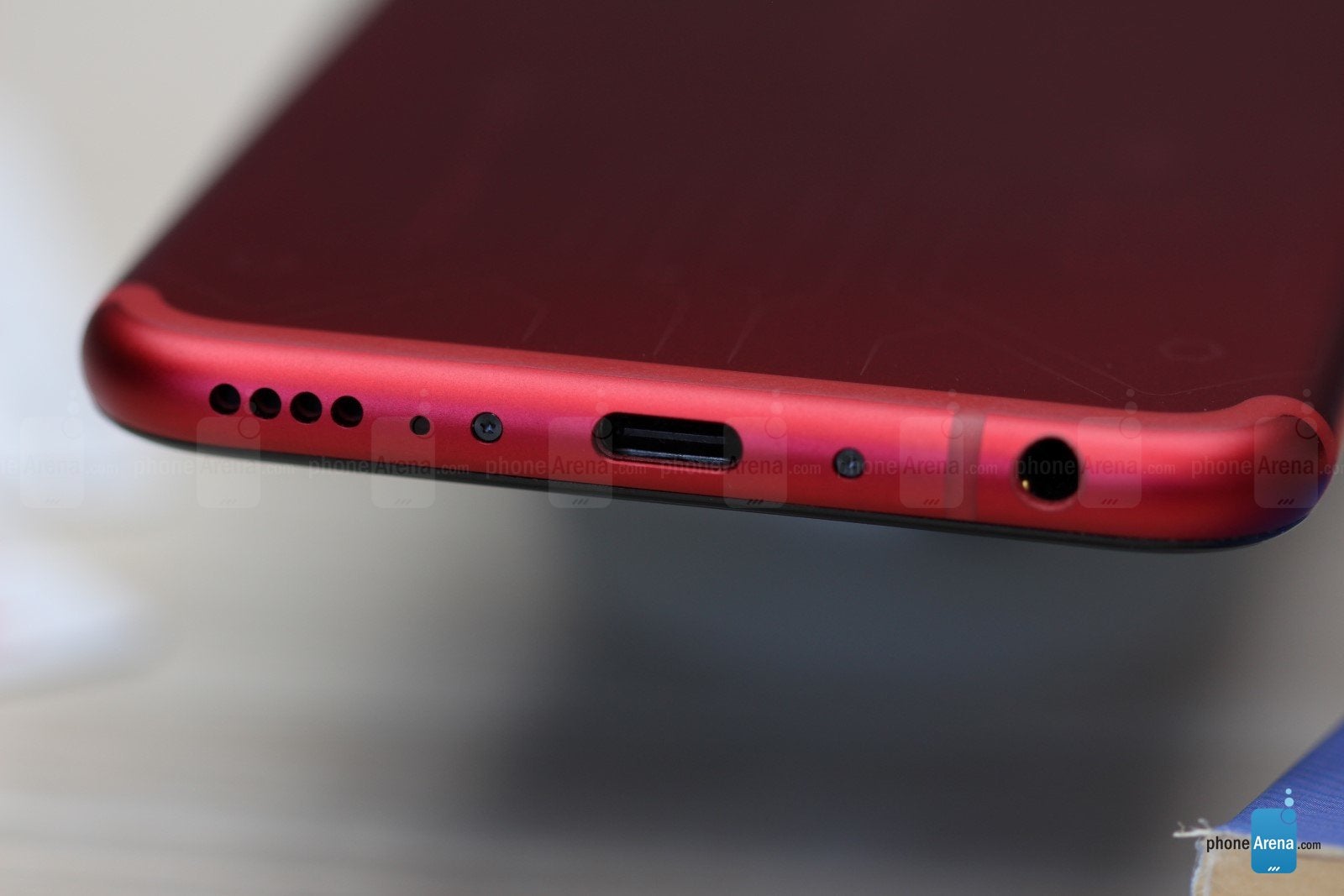 The Honor Play is a device with a limited market reach and it only supports very few 4G LTE bands that will work for the Asian markets where it's sold, but not in many other places in the world. Keep this in mind if you plan on importing this phone to a market where it's not officially sold (so far, there are no plans to sell this phone in the US).
Curiously missing in the spec list is an NFC connectivity option. This means that you will not be able to use the phone for mobile payments, which is a bummer.
You do get proper GPS and Wi-Fi b/g/n connectivity, as well as Bluetooth 4.2.
Camera
Average camera for photos, disappointing video quality.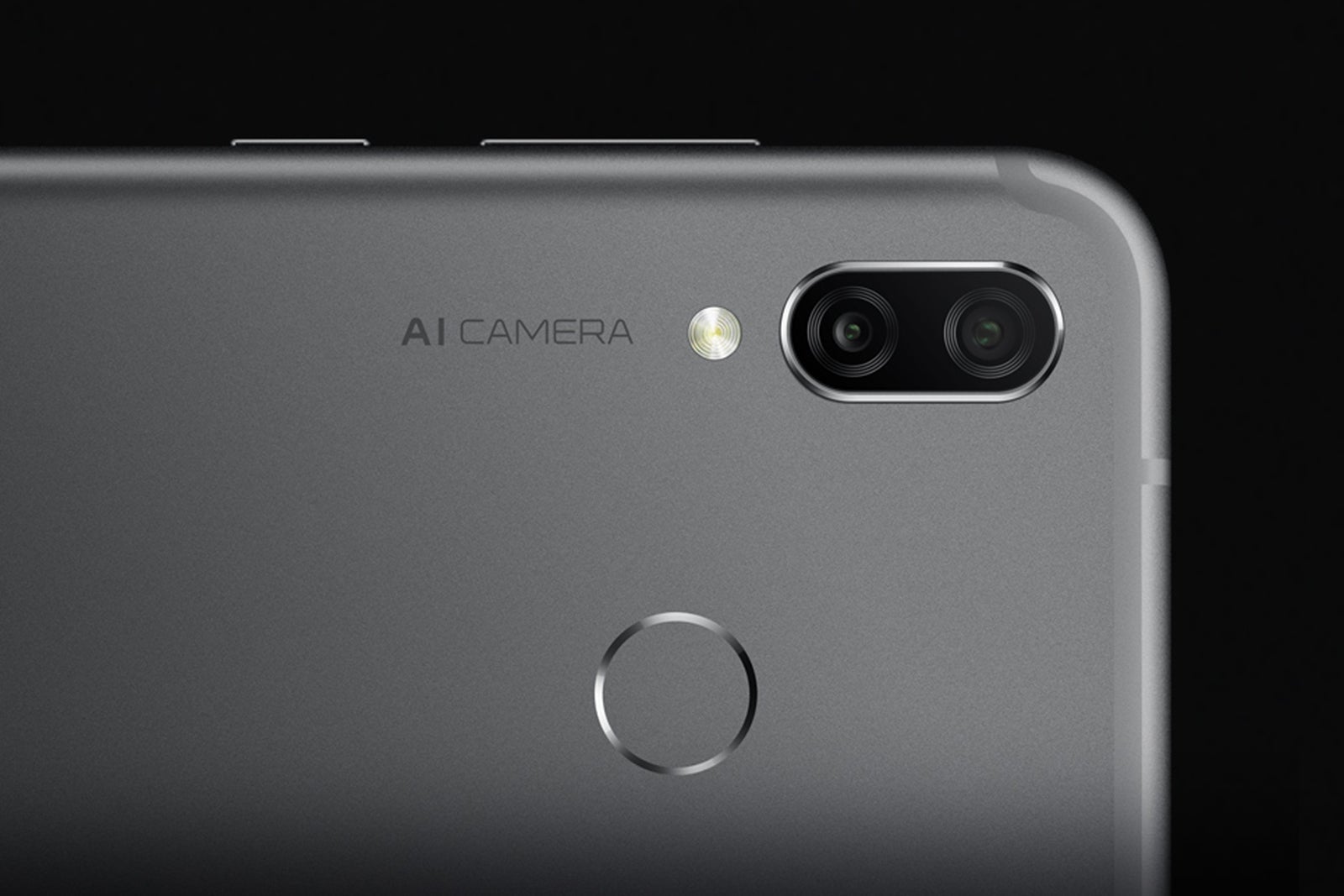 The Honor Play features a dual camera on the back and a single front snapper for selfies.
On the back, the main shooter is a 16-megapixel one, with an f/2.2 lens, while the secondary lens is used for depth information and it's a 2-megapixel one with an f/2.4 lens. The front snapper uses a 16-megapixel sensor.
To quickly start the camera, you have a slightly different shortcut: you need to double-press the volume down button here.
Image Quality
How do images turn out, though?
Well, they look fine, but not much more than that. What's lacking when compared to better cameras out there is the dynamics and engaging colors, as here we have highlights that are often overblown and not much of a dynamic range.
In low light, more noise creeps in and it's even harder to get a picture in sharp focus.
You also have an AI button front and center in the camera app. It recognizes things like flowers, greenery, blue skies, food and so on, and when it does it automatically boosts colors making them punchy and… a bit overdone. It can be an unpredictable and surprising change to an image, a hit-and-miss, so it's up to you whether you'd want to keep this.
What we like much better, though, are the selfies. The front camera captures shots with a clean, sharp, dynamic look and with lots of detail. You don't have a portrait mode that would blur the background in selfies, but for all else, the quality of images from the front camera is very good.
Video quality
In terms of video quality, you get a 4K / 30fps video recording option, along with Full HD at either 30fps or 60fps.
If you follow the industry, you probably have already guessed: 4K looks nice on this affordable phone, but there isn't any sort of video stabilization on board, which results in very shaky, jittery footage that is barely usable.
What is worse is that while you do get video stabilization in 1080p, the quality is inexplicably terrible. In fact, we'll go on a limb and say that this must be the worst-quality video recording on a phone of this class in 2018. Highlights are just way too burned out, colors look terrible and detail is sorely lacking.
All in all, the video recording on the Honor Play is one big disappointment.
Sound

quality

You have a single loudspeaker on the Honor Play and despite Honor's bold claims about the sound quality, in the everyday grind the speaker is way too quiet and does not deliver enough boom.



Call

Quality

When it comes to call quality, we have had no issues with the Honor Play. Voices sound clear and crisp, and our callers also reported hearing us loud and clear.
Battery

life
Solid battery performer
With a big, 3,750mAh battery, the Honor Play has what it takes to take you through a longer gaming session with ease.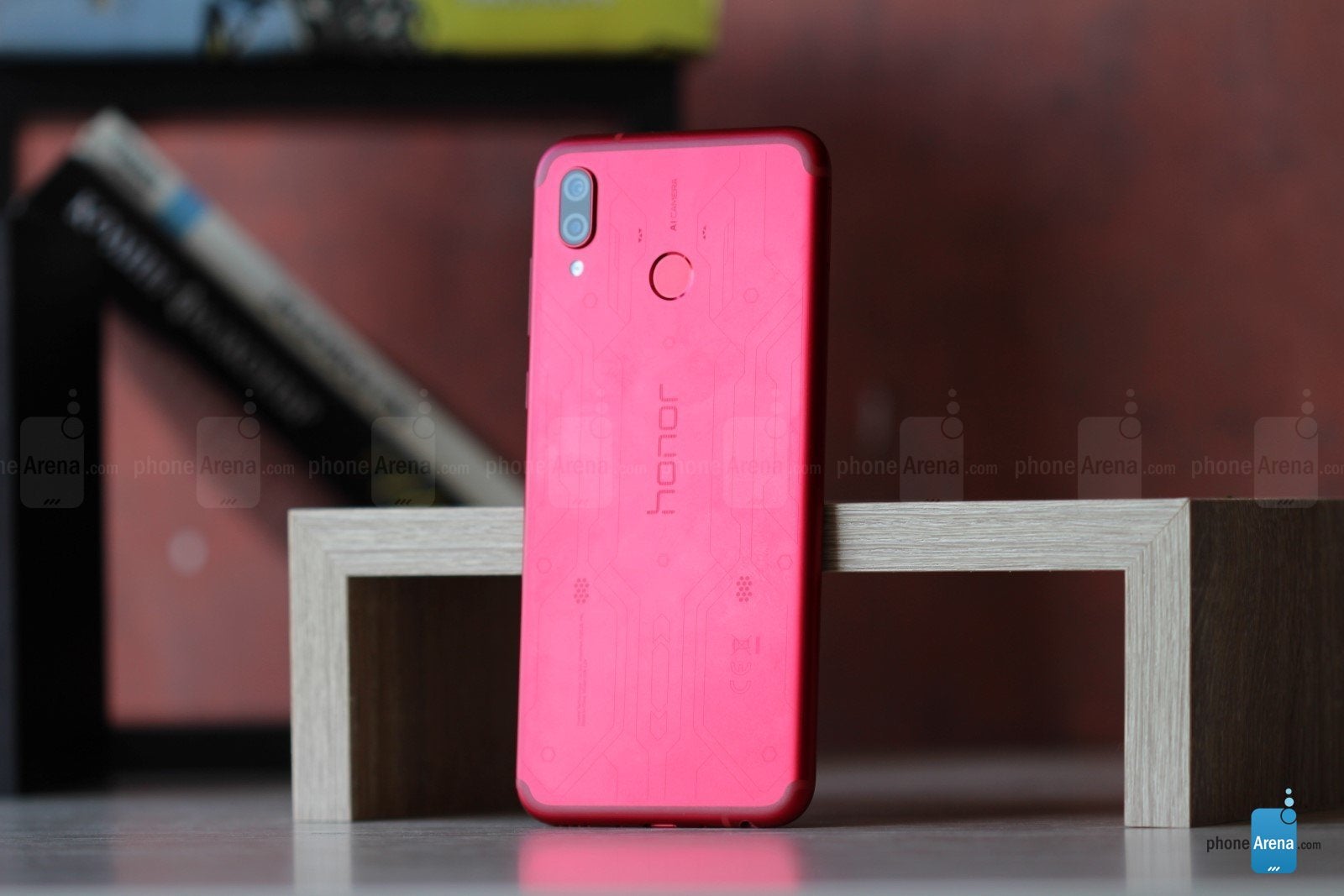 In our experience with battery life on the phone, it handled itself particularly well in gaming, but also well in the daily grind. Honor promises 15 hours of video streaming and 95 hours of music playback, but unfortunately, we could not run our proprietary battery test on this phone as there is no way to manually set the brightness at a certain level (we set all our phones at equal brightness, so that our test has validity).
Is this a two-day phone? We don't think so, but it's a solid battery performer.
It also comes with a wall charger that supports fast charging speeds of up to 18 watts, which means you can top up the battery quickly. There is no wireless charging on board.
Price

and Alternatives

The Honor Play might have the most capable Huawei chip inside, but it's still a very affordable phone and that's what makes it so special.

First, though, let's mention that the Honor Play will initially only be sold in India and the Asia Pacific and Middle East regions, so it's not really a global device.

With this disclaimer in mind, you have two different prices for the two different versions of the Honor Play:
$280 for Honor Play with 4GB RAM
$330 for Honor Play with 6GB RAM
Both prices represent great value and make the Honor Play a very competitive offer, especially for the gamers out there.
Traditionally, gamers have always had to pay the most for their gear because it has to be the best out there, and all the other alternatives like the upcoming ROG phone and the Razer Phone cost multiple times more.
Conclusion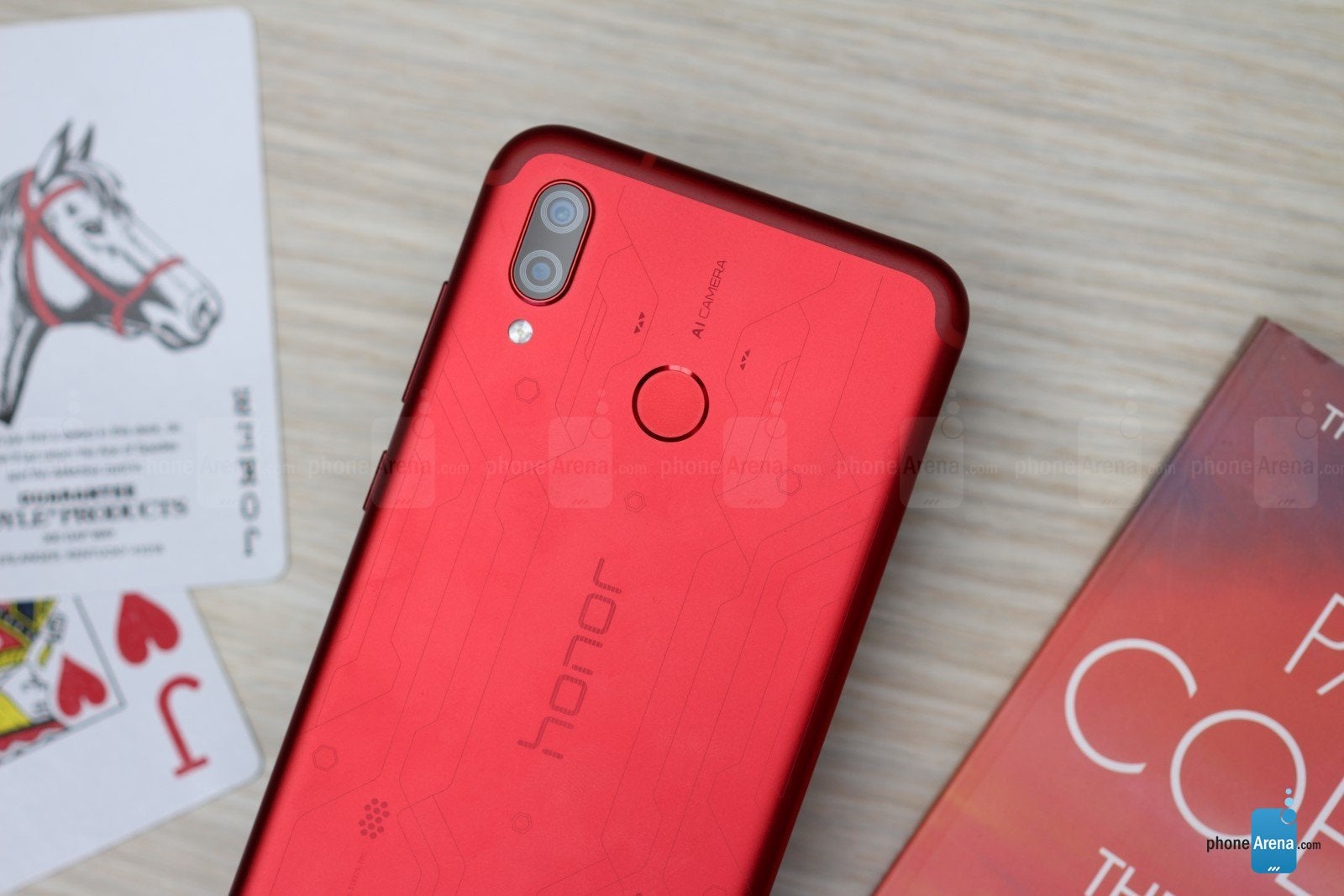 Summing it all up, the
Honor Play
is a controversial device: on the surface and on paper, it's a beast with the company's fastest chip and a killer price, but in reality things like the disappointing screen quality, the outdated interface looks, as well as the quiet loudspeaker and the bad video recording quality really ruin what could have been a great device.
So should you buy the Honor Play? If you play a lot of PUBG and are short on cash, the Play will keep your tapping thumbs happy with its smooth gaming performance. For the regular user, though, there are better options out there.