Honor 20 Pro Review
11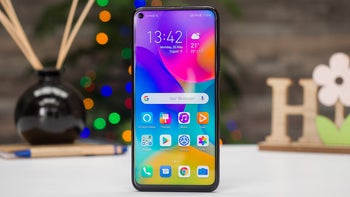 Honor is technically an independent brand that sells phones at amazing prices, but realistically, it's an offshoot of Huawei, so you should not be surprised that its brand new flagship the Honor 20 Pro looks and feels A LOT like a Huawei phone. So what is special about the Honor 20 Pro?
I've been using the new Honor 20 Pro for the past couple of days, testing it, taking pictures with it and just enjoying it. It's a looker, it's got the flagship-grade Kirin 980 chip by Huawei, a whopping 256GB of storage in the base model, a large, 4,000mAh battery, and did I mention the world's first camera with f/1.4 aperture for better low-light photos? And all of that comes at an appealing price.
Join me below as I walk you through my journey with the Honor 20 Pro.
IMPORTANT:
First, the big news from these days, though: Google might strip Huawei (and Honor) off its Android license. If this indeed happens, it means you will not be getting any major future updates for Huawei and Honor phones, including this one. It's not clear what this also means for future models. Right now, we can only say that it would be best to wait to see how this develops before buying a phone from these two companies, especially if it costs a lot of money.
Design
The new holographic look is really special
This phone has got the looks. It features a new design that Honor calls holographic and it uses tiny prisms in the back to reflect light in stunning patterns and create a unique sense of depth. We have never seen something quite like that before, it really is a mesmerizing look and shows just how far Huawei and Honor craftsmanship has gone.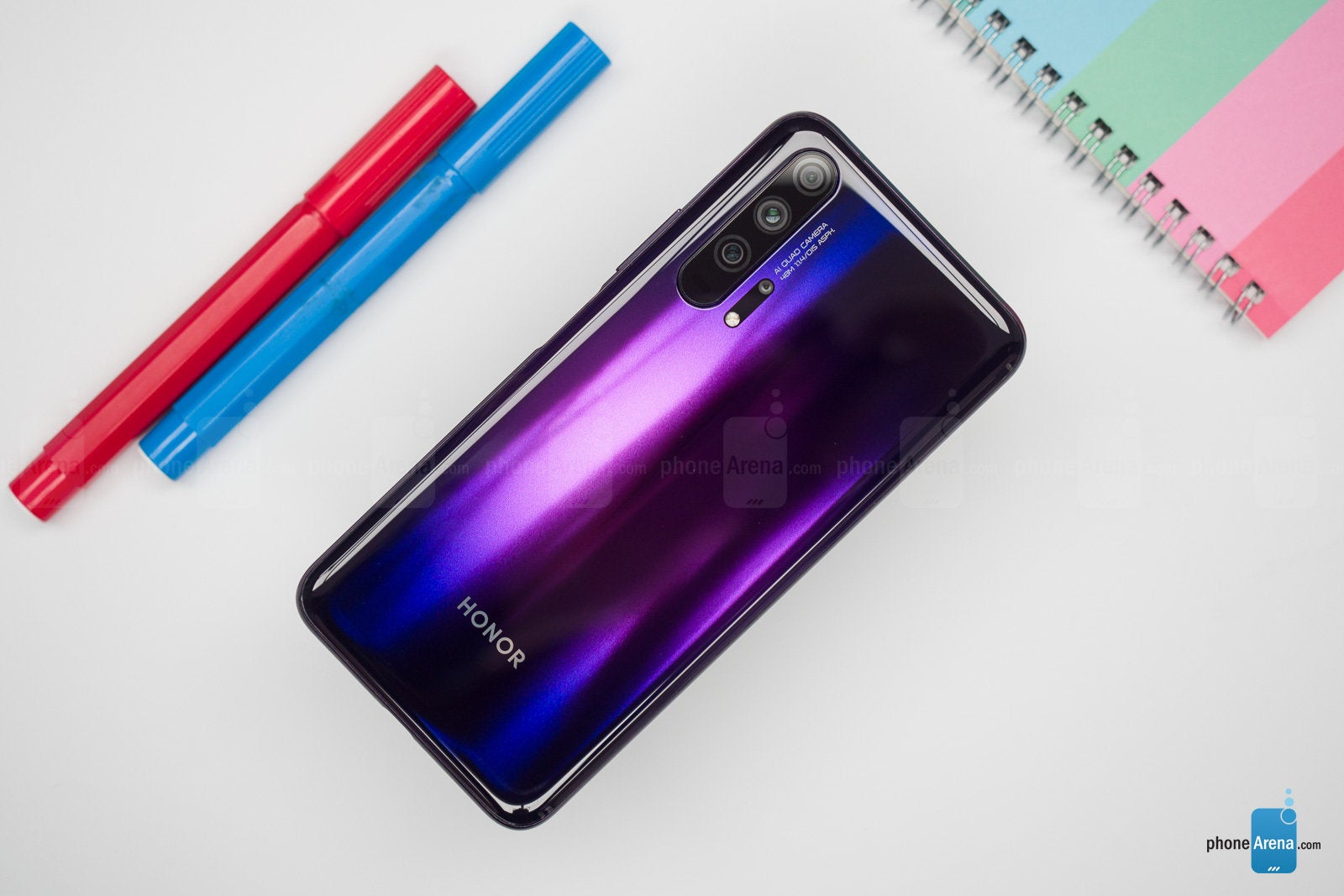 All the buttons are on the right side, within easy reach, but what we find inconvenient is that the power key is recessed. The fingerprint reader is actually embedded in it, and it's extremely fast, but it's again the side position that is a bit annoying as you often get random vibrations when you are just fidgeting with the phone in your pocket. Speaking of the fingerprint scanner, it's of the traditional type, and it works faster and more reliably than many modern fingerprint readers embedded under the screen.
A nice little extra that you don't get on many other phones these days is the infra-red (IR) blaster at the top that you can use to control your TV or AC unit. And if you are looking for that LED notification light… well, it's here, but cleverly hidden at the top, inside the in-call speaker. And on the bottom, you have the USB-C port for charging and the loudspeaker.
What you will not find on this phone is the good old 3.5mm headphone jack, as it seems that many phone makers reserve this feature for cheaper phones these days.
Display
Not an AMOLED, but still a very good-looking LCD screen with a punch hole camera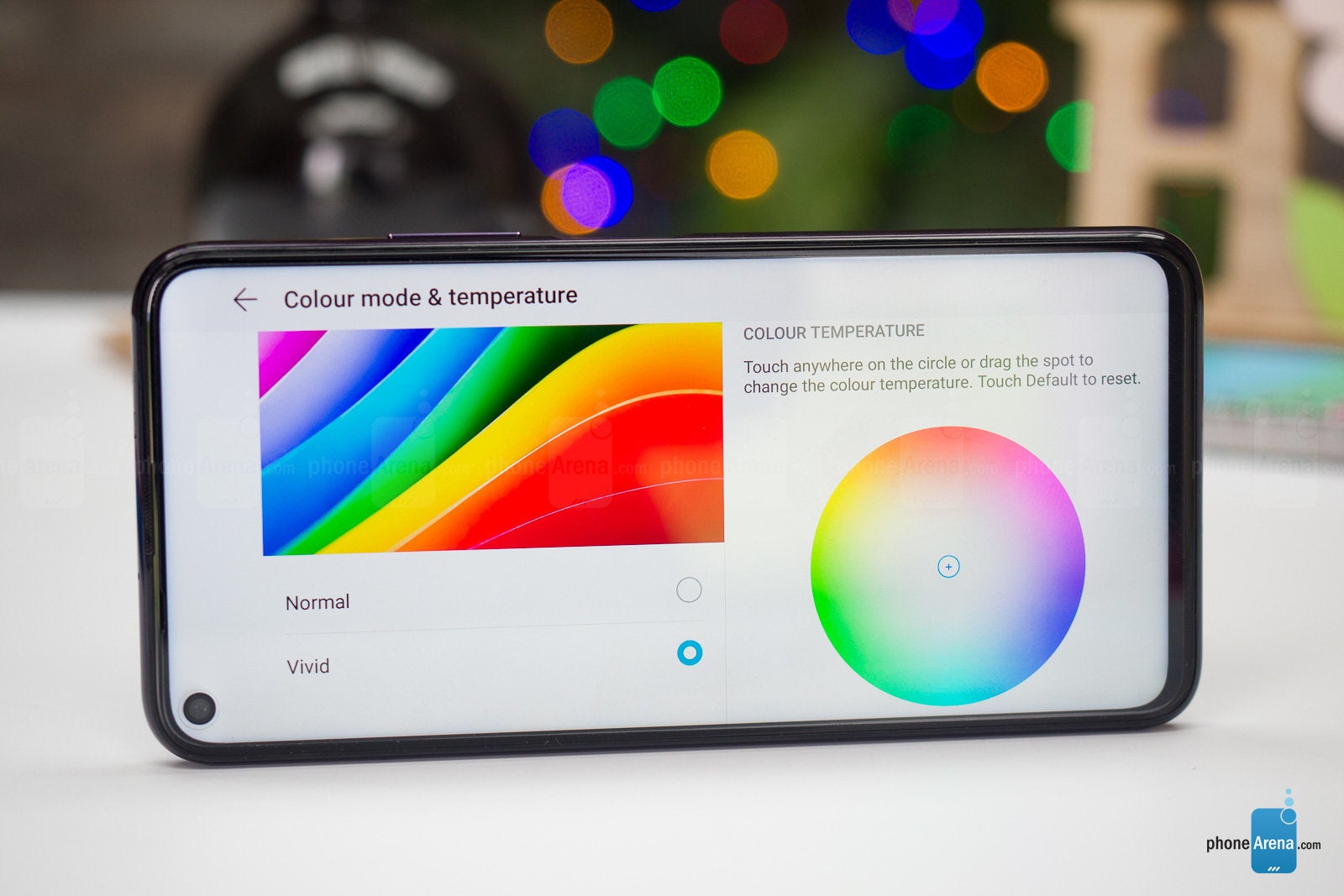 Looking at the front, you get a 6.26 inch LCD screen with a punch hole camera and very minimal bezels. The resolution is Full HD+ and everything looks perfectly sharp.
The screen does not quite have the vibrancy of AMOLED screens, but it's one very good looking LCD display. Just make sure to go into settings and change the display mode to Natural while leaving colors balance at the default setting. At this mode, colors are very well balanced and everything looks very pleasing. And yes, the punch hole is here, but it's really quite small and does not get much in the way.
One curious detail is that you have a couple of wallpapers by Honor itself that play with that cutout, and that's a nice little touch!
Display measurements and quality
Interface
Magic UI is basically the same as Huawei's EMUI
When it comes to the interface, the phone runs on the company's custom Magic UI on top of Android 9 Pie. Magic UI is basically just a different theme of Huawei's Emotion UI, the two are EXTREMELY similar and the differences boil down mostly to just the look of the icons and a few of the first-party apps. But many apps actually look exactly the same, including the camera app!
One thing we love is the gesture navigation here: it's so convenient that you can swipe from either side to go back a step! And the rest of the gestures are quite intuitive too: swipe up from the top to go home and swipe up and pause to get to the recents cards.
A few power-user features like a screen recorder are also present, which we appreciate.
One useful feature that you do not get in Magic UI, however, is a system-wide Dark Mode (turns backgrounds to black for night time use), an option that seems reserved for Huawei phones.
Performance
Kirin 980 and software optimizations make this phone a smooth performer
Under the hood, the phone is powered by the Kirin 980 chip and 8 gigs of RAM. Again, the chip is made by Huawei and it was the first 7 nanometer one on Android, but these days it ranks behind the Snapdragon 855 in terms of performance and it is far behind the Apple A12 Bionic chip on the latest iPhones. Still, it feels very fast and fluid in daily operations. Navigating around the interface happens without a stutter and using this phone is just a breeze. Gamers would also be happy with the new graphene cooling sheet that dissipates heat better which helps the phone stay cooler while you play the most demanding games.
You also get a plentiful 256 gigs of on board storage and you can expand that via the nano SD card standard. This is a new standard championed by Huawei and cards are the same size as a nano SIM, so your microSD card will not fit in that slot, in case you are wondering.
Camera
The world's largest aperture and Huawei's Night Mode on board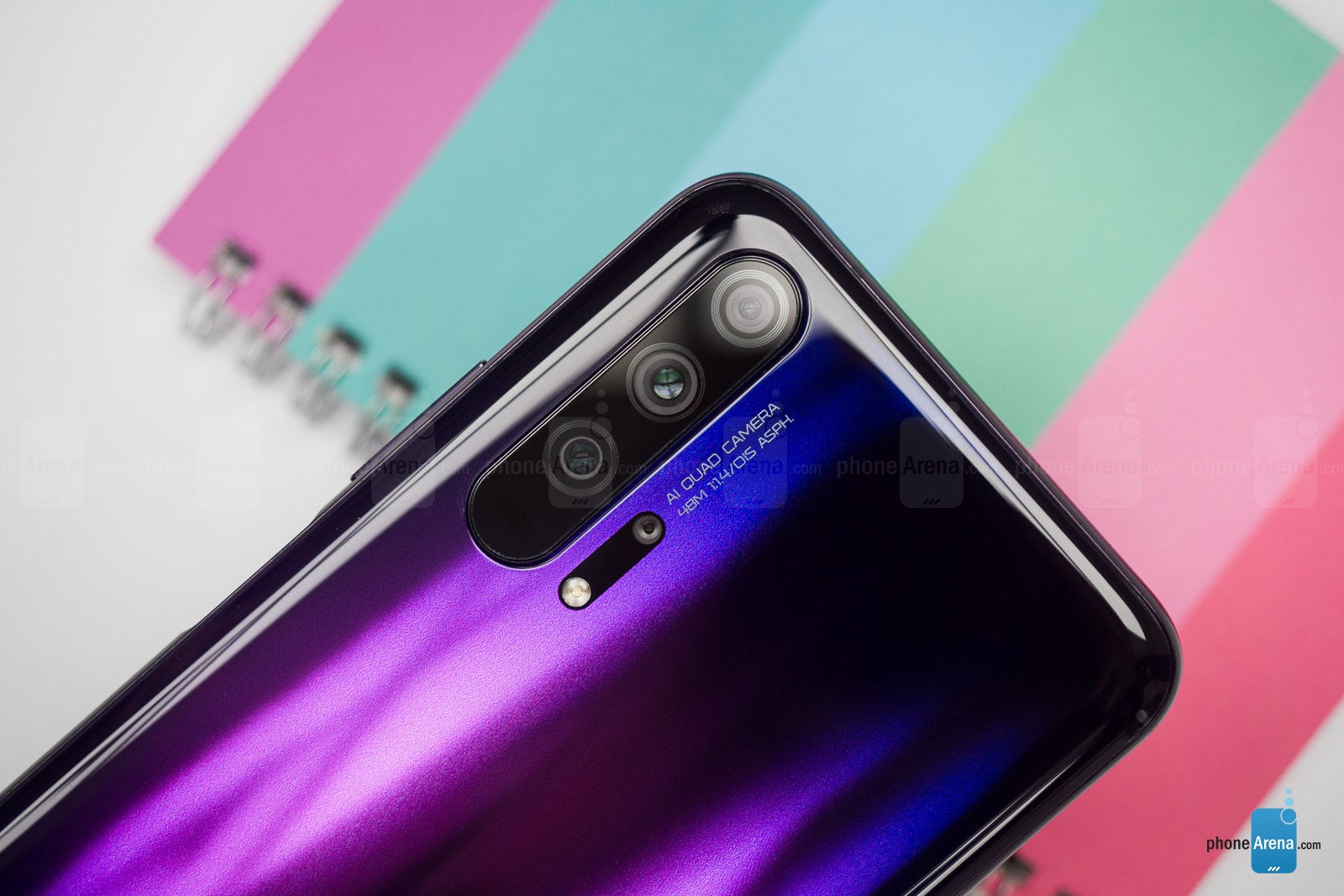 Now, what about the camera? The big feature here is the world's largest aperture on a phone. The main 48-megapixel camera uses an f/1.4 aperture, while the closest competitors have only got f/1.6, so theoretically, this should give Honor a big advantage in low light photography.
We also get a 3 times telephoto lens, plus you also have a 5 times zoom option with the help of the main camera. Zooming any further just uses digital zoom.
Here is a summary of all the cameras on board:
48MP main camera, f/1.4 aperture, 1/2-inch sensor, has OIS, AIS, EIS
16MP ultra-wide camera, f/2.2
8MP 3X telephoto camera, f/2.4, OIS
2MP macro camera, 4cm (1.6") ideal focus distance, f/2.4
32MP selfie camera, f/2.0
Image Quality
Images from the Honor 20 Pro main camera turn out quite good, with a great amount of detail and mostly pleasing colors, and chances are that you will be pleased with the results both during the day and at night. The 3X telephoto lens is also a useful addition and it's stabilized, so you get quite sharp pictures with it too. You can also use the telephoto lens for portraits, which we found particularly useful. The weak point in the whole setup is the ultra-wide angle camera which captures noticeably softer images with a different color temperature and the quality is not that great on it, especially in lower light. Still, we'd rather have this lens with its interesting perspective than not.
Here is what photos look when you use the different camera options during the day:

At night, the camera still takes good-looking images and you can use the ultra-wide angle camera, the main one, as well as the 3X telephoto zoom shooter and the hybrid 5X zoom. Here is what the results look like:



The popular Night Mode that we know from Huawei phones is also on board here, and it makes night-time photos pop with a lot more color and brightness. The one big drawback of Night Mode is that it takes more than 6 seconds to just capture the shots and then a few more to process the images, so it's definitely a slow process, but the results are often worth the wait:
There is also a fourth macro lens that captures photos at just a 2 megapixel resolution. It is helpful when you want to capture those close-ups from like an inch and a half from your subject.




Last but not least, you also get a 32 megapixel camera up front. Unfortunately, you don't get HDR for the front camera and many of the selfies we took burned the highlights and were not as good as on other phones.


In terms of videos, the main camera can record 4K at 30 frames per second, and you don't have a 60fps option, which is a bit of a shame. 4K30 does not look bad, but we noticed that brighter areas are burned pretty badly which ruins the otherwise good detail and overall quality in videos. We should also say that the on-board stabilization does quite a good job.
Battery Life and Charging
4,000mAh battery that will last you enough
On the battery front, the Honor 20 Pro comes with a large, 4,000mAh battery cell and in our experience it would easily last most users around a day and a half, and even two days with lighter use.
Unfortunately, we could not run our proprietary battery test on the Honor 20 Pro. Just like most other Huawei and Honor phones, the Honor 20 Pro does not support fully manual brightness control. What this means is that even when you switch off automatic brightness adjustments, the brightness will still fluctuate significantly. For our test, it is crucial that screen brightness remains truly fixed to ensure that we have equal conditions for all phones that we test. Unfortunately, that was not possible on the Honor 20 Pro.
Good news is that the phone ships with a fast charger in the box, and you can top it up to 50% in just half an hour. One feature that is missing, however, is wireless charging. That one seems left out for pricier devices.
Conclusion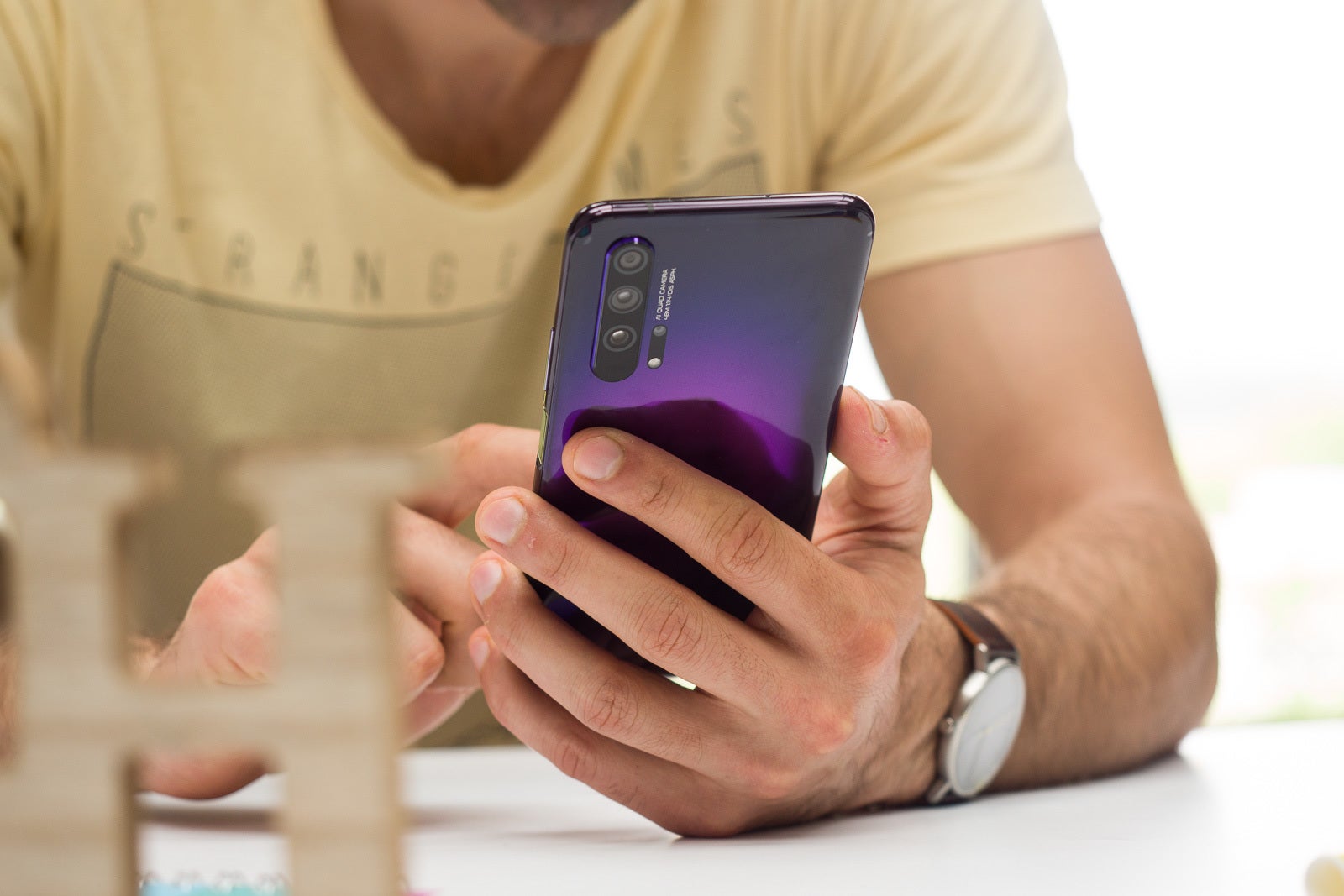 All in all, the Honor 20 Pro ends up being something like a more affordable version of Huawei's flagships. Honor is not likely to sell this phone in the United States, but it will bring it to Europe and the UK, and the price is set at 600 euro, less than the price of a OnePlus phone, which is definitely very competitive.
The Honor 20 Pro does not quite have the camera chops of the P30 Pro, nor the vibrant AMOLED screen, and it lacks a few of the tricks like an in-screen fingerprint scanner, but it gets most things right: the long battery life, an LCD screen that still looks very good, the fast and smooth performance, and certainly - the looks.
The big question here is called Google and Android. If Google does indeed cut Honor's access to Android, this means no future software updates, and this is a real problem. Our advice? Wait it out for a few months and only then consider buying this phone.