What are the differences between the Xperia XZ2 and Xperia XZ2 Compact? Let's explore them!
16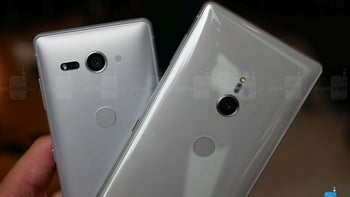 Sony has just launched its brand-new flagship duo at MWC — the Xperia XZ2 and Xperia XZ2 Compact — and they sure are lookers! It's nice to see that while the industry is making a "regular" flagship and a large-sized "plus" one, Sony is going the opposite way, offering a compact phone alongside its mainstream flagship. That way, people who want to have a pocketable device that doesn't compromise in power and features still have somewhere to go.
But the Compact line has never been a direct copy of the larger phones. Usually there is some minimal corner-cutting and some slight restriction in features. Not enough to put one off of the Compact line, we would imagine, but they are still a slight downgrade from the main line.
So, if you're up for buying yourself a cute little Xperia XZ2 Compact, it's a nice idea to keep in mind what the main differences between it and the Xperia XZ2 are. We've compiled the following list for you, have at it!