Woot is deeply discounting every high-end Google Pixel phone ever released (refurbished)
5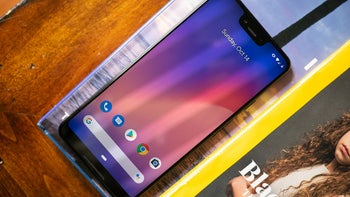 As revealed a few days before the
Prime Day
deal bonanza actually started, the Google Pixel 3, 3 XL, and 3a XL are all currently on sale on Amazon at either a big discount or alongside a sweet freebie. But you can save even more by shopping for the search giant's latest high-end phones at Woot, which just so happens to be owned by the same aforementioned e-commerce giant.
You don't need a Prime membership to get a
Pixel 3
for as little as $399.99 or a
Pixel 3 XL
at $419.99 and up, while bargain hunters on tighter budgets might want to turn their attention to the OG
Pixel
,
Pixel XL
,
Pixel 2
, or
2 XL
, all of which are deeply discounted right now... in refurbished condition. That's the main downside of these otherwise irresistible deals, but fret not, as Woot vouches for the "full working" order of all stock Android handsets on sale today (and today only), throwing in a 90-day warranty for your peace of mind.
Apart from a "moderate level of wear & tear", you don't have anything to worry about, but if for some reason you're not happy with how these devices look or work once you get them, you have 30 days to return them in exchange for a full refund.
Amazon Prime Day is upon us—and we've picked out the best deals and promotions for you, from Amazon and others, and brought them to our PhoneArena deal hub.
As for how much money you stand to save, that obviously depends on your point of comparison for these reduced prices. $399.99, for instance, is a whopping $400 less than the regular price of a brand-new Pixel 3, but Google has repeatedly
offered $200 markdowns
of its own in the recent past, while Amazon just took that $60 higher. Either way, 400 bucks is an arguably great price for a
top cameraphone
with silky smooth software, no notch, and full support for all big four US carriers.
The same goes for the $420 Pixel 3 XL ($470 in a 128GB storage configuration), while the Pixel 2 and 2 XL are outright steals at starting prices of 190 and 240 bucks respectively. As far as the $100 original Pixel and $105 Pixel XL are concerned, the old saying about age being merely a number seems to apply perfectly, especially when considering both those Android veterans have
official Q updates in the pipeline
.

Check out the deals here
Recommended Stories