WhatsApp removes online requirement for use on multiple devices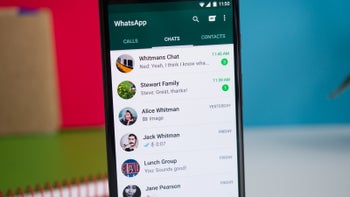 WhatsApp
is finally introducing an important feature that's been promised since July, the option to remove the online requirement for use on multiplayer devices. As some of you may already know, if you want to use WhatsApp on desktop, you must have your smartphone connected to the internet to have your conversations synced.
The new feature that's been in beta testing for several months allows WhatsApp users to disable the requirement and have WhatsApp run on any linked device without your smartphone being connected to the internet (via
GizChina
).
For the time being, there's a limit of four devices that can be connected to WhatsApp at the same time. Those who received the update should find the new feature under the "Linked devices" tab. Once enabled,
WhatsApp
will remove all previously connected devices, so you'll have to add them again following the app's instructions.
After adding all device that you'd like to use with WhatsApp, you won't be needing your smartphone to be connected to the internet to sync the conversation or have access to the app. Keep in mind that the feature will not work on tablets and that there are some limitations on iPhones, such as the fact that you can't clean or delete conversations on connected devices if your main device is an iPhone.
Last but not least, for security reasons, if you don't open WhatsApp on your phones for 14 days, the app will automatically disconnected all other devices and you will have to add them again.