Verizon Cyber Monday deals include $120 iPhone 6s and Moto Z3, $240 LG G7 ThinQ (with monthly payments)
3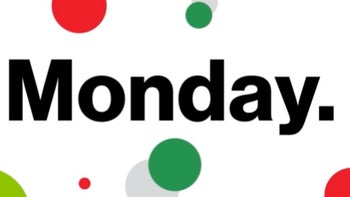 Some of
Verizon's killer Black Friday deals
have been live all weekend long, but now that it's Monday... it's time for more deals. Big Red bills today as the "most wonderful Monday of the year", although we're sad to report the
free Moto G6
and $400 off "the best Android phones on the market" offers haven't made a Cyber Monday comeback.
Still, bargain hunters will be happy to see the evergreen
iPhone 6s fetching a measly $5 a month
for two years on a device payment plan. There's obviously no trade-in required and no apparent strings attached, but this is a one-day-only, online-only Cyber Monday promo.
The same goes for a
massive Moto Z3 discount
from 24 monthly installments of $20 to just $5 payments, amounting to a grand total of $120 for the world's "first smartphone that can be upgraded to 5G"... using a separately sold (and
as-yet-unreleased Moto Mod
).

If you're looking for something newer, hotter, and faster, you'll need to make do with $100 markdowns offered on the Pixel 3, Pixel 3 XL, Galaxy Note 9, LG V40 ThinQ, Galaxy S9, and S9+ for upgrading Verizon subscribers. Or you can switch to Big Red, add a line, and trade in an eligible device for $300 savings on the same aforementioned high-end phones.

Clearly, those are not very special deals, but a $120 iPhone 6s or Moto Z3 is an absolute steal.