Verizon shares 5G launch date for 'parts' of New York City
2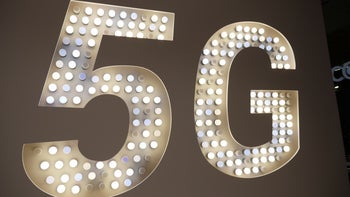 Talk about uninspired timing. Just 24 hours after
T-Mobile made the news
with a pretty hilarious "verHIDEzon" marketing campaign mocking its
arch-rival
for announcing 5G rollouts without detailing where exactly you can get the improved network speeds,
Verizon is trumpeting its next big 5G launch
... sans providing anything that resembles a coverage map.
All that Big Red is ready to reveal is that customers in "parts" of New York City will be able to access its
5G Ultra Wideband service
starting precisely one week from today. On September 26, the "Big Apple" will thus become
the 11th US city covered
(in part) by Verizon's high-speed but controversial 5G millimeter wave technology that's largely considered impractical for wide-scale coverage in the long run.
Of course, for the time being, those lucky enough to get a 5G signal in Atlanta, Chicago, Denver, Detroit, Indianapolis, Minneapolis, Phoenix, Providence, St. Paul, orf Washington, D.C. are looking at
pretty earth-shattering download and upload rates
... as long as they don't move too much. Just like in the aforementioned cities, Verizon is "detailing" the general areas of NYC where you might be able to achieve 5G speeds, including uptown, midtown, and downtown Manhattan, as well as Brooklyn, the Bronx, and Queens, without going into further specifics.
Looking ahead, Big Red plans to boost the 5G market count from 11 to more than 30 by the end of the year and provide this vastly improved network coverage to "more than 50 percent of the US" before 2020 concludes.